Benedict Cumberbatch as Hamlet: Poster shows child version of actor as Danish prince
The new production will be on at the Barbican Theatre next year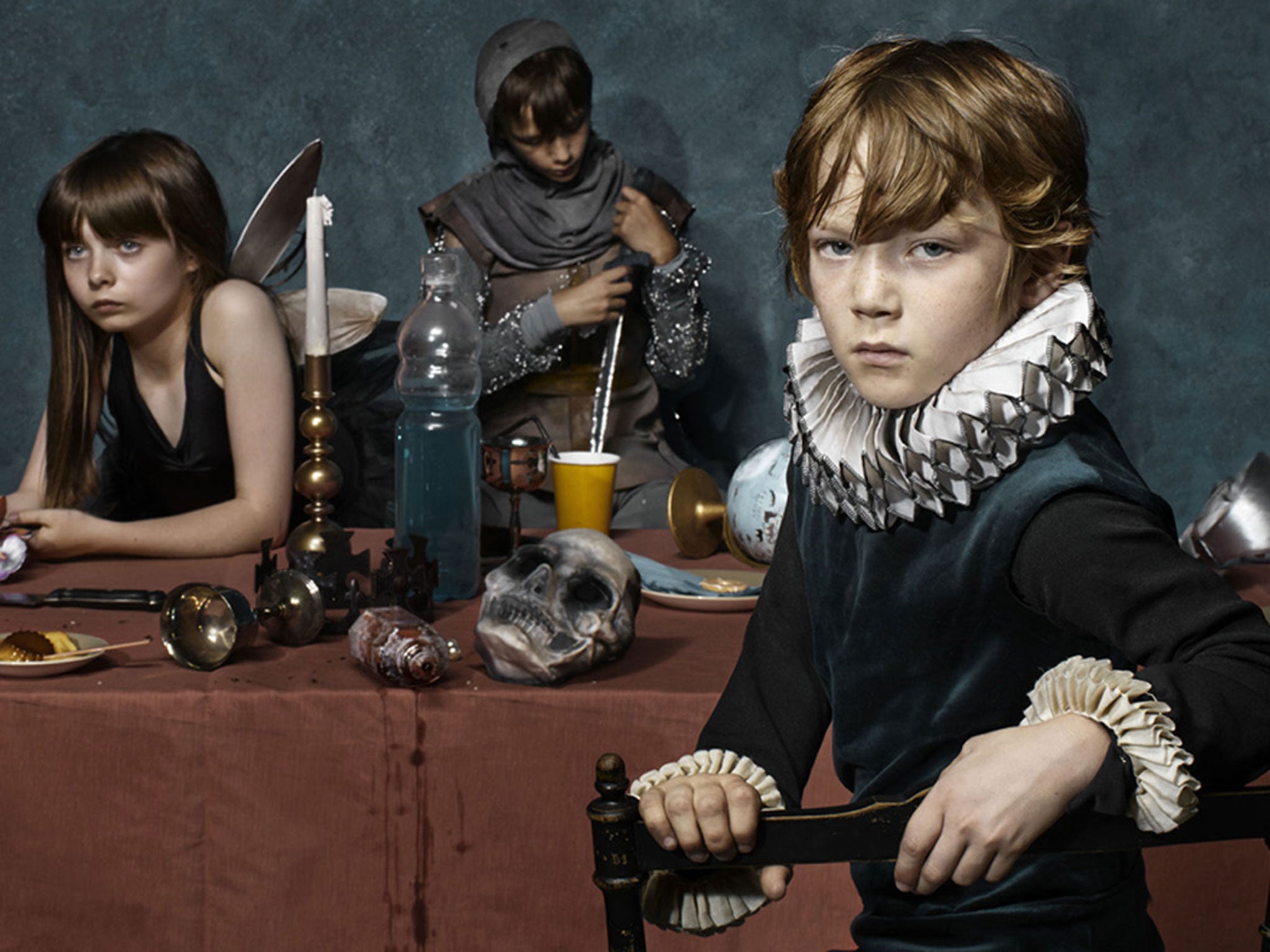 Fans have been given their first glimpse of Benedict Cumberbatch as Hamlet in a new production of the Shakespearean tragedy - but it might not be what they quite expected.
The first two official images of the forthcoming show at the Barbican Theatre have been released but do not feature the Sherlock star.
Instead a group of children dressed up as the characters from the play sat in a suitably grey and gloomy room are in the pictures.
The 38-year-old actor, who will be playing the Danish prince, is portrayed by a young boy who looks downcast in one of the images.
A sad-looking Ophelia, dressed in a black fairy dress with white wings and holding flowers looks on at Hamlet.
In another photo, Hamlet sits at a table staring intently into the camera while the other characters surround him.
Cumberbatch was recently at San Diego Comic Con promoting his films Penguins of Madagascar and The Hobbit: The Battle of the Five Armies.
The forthcoming run at the Barbican Theatre has been directed by Lyndesy Turner, who also worked on Posh and Chimerica.
Along with standard-priced tickets, there will be 100 on sale for £10 at various points around the auditorium.
Hamlet will run for 12 weeks from 5 August 2015 at the Barbican Theatre.
Join our commenting forum
Join thought-provoking conversations, follow other Independent readers and see their replies