CoLab Theatre's audiences will be fugitives on the run for a whole month in 'pervasive' show inspired by The Game
Audience members will be allowed to "pause" participation in The Hunt, by entering "safe areas"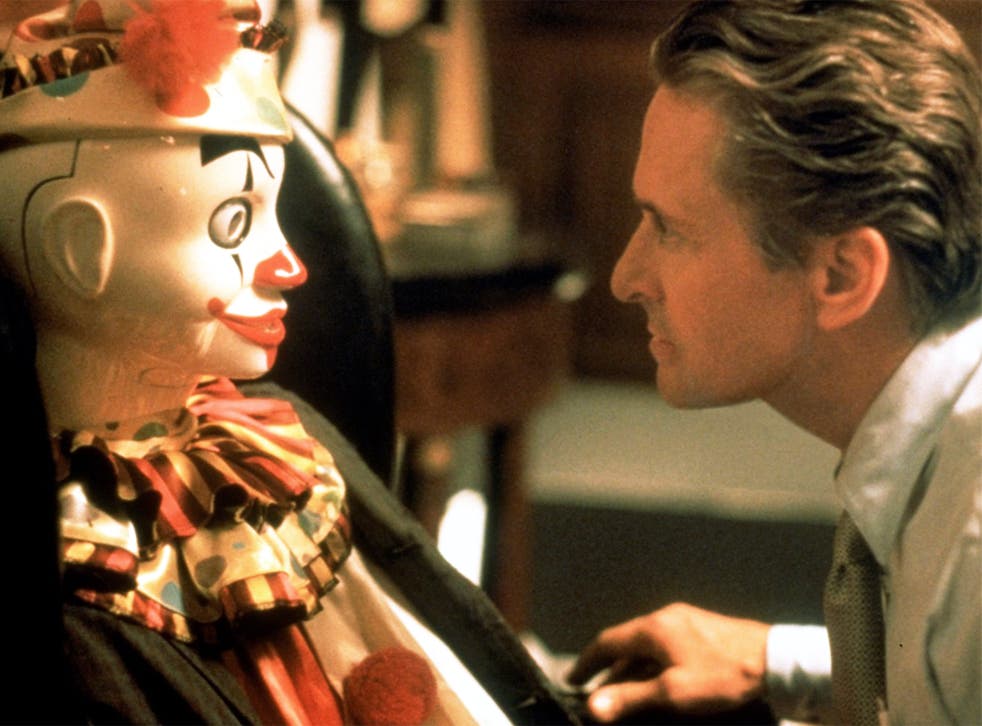 You've survived "immersive" theatre. Now get ready for "pervasive" theatre, an extreme form of performance in which each member of the audience is hunted down by captors and the show lasts for an entire month.
Experimental troupe CoLab Theatre has already made waves with performances during which members of the audience are taken hostage, tied to a chair and subjected to mock gun battles.
For a fee running into thousands of pounds, CoLab will stage a tailored package experience for the discerning theatre-goer.
Culture news in pictures

Show all 33
"We can accommodate to any level - to a performance in your front room, scaring a loved one on Halloween or alternatively kidnapping a friend, putting them on a plane and getting them take part in a game on an abandoned tanker in the middle of the ocean - anything goes," the company pledges.
A recent production, Hostage, trained participants in infiltration techniques and challenged them to track down and rescue a spy detained by a shady government organisation inside a secret London location.
Bertie Watkins, director of CoLab Theatre, said the company had ambitious plans for a scenario, running for a month, inspired by The Game, a 1997 film starring Michael Douglas as a banker whose participation in a live-action game takes over his life.
"Audiences want something more than 'immersive' theatre, the next stage is 'pervasive' theatre. We're working on The Hunt, a show which lasts a month," Watkins said. "They will be fugitives running away from police. It will be a show for up to 50 people to participate in. A tube journey need never be boring again."
Audience members will be allowed to "pause" participation in the show, by entering "safe areas" where they can carry on with their lives. They can be caught by a captor in close proximity hacking in to their phone.
Another performance, Child, will incorporate virtual reality equipment and begins with a lost child approaching an audience member asking for help. "It's about finding attachment with a character, you discover what happened to her father, as the narrative thread unfolds."
Watkins said the excitement of "pervasive" theatre lay in allowing the audience to direct the narrative, so no two performances are ever the same. A performance of Hostage went ahead the day after last year's Paris terror attacks. "Before Paris the audience saw it as something of a joke but this time they were thinking seriously about what it would be like in that situation," Watkins said.
Police and health and safety authorities are alerted before performances which might disturb non-participants, said Watkins. Prior consent is required before participants are swept up in scenarios, although they may find their social media profiles mined for background information.
"Immersive theatre" was pioneered by Punchdrunk Theatre, which staged its first work in 2000 and invites audience members to roam freely around performance sites, often in large industrial spaces.
Register for free to continue reading
Registration is a free and easy way to support our truly independent journalism
By registering, you will also enjoy limited access to Premium articles, exclusive newsletters, commenting, and virtual events with our leading journalists
Already have an account? sign in
Register for free to continue reading
Registration is a free and easy way to support our truly independent journalism
By registering, you will also enjoy limited access to Premium articles, exclusive newsletters, commenting, and virtual events with our leading journalists
Already have an account? sign in
Join our new commenting forum
Join thought-provoking conversations, follow other Independent readers and see their replies