Downton Abbey set to become a musical after series 6 ends - what will the Dowager say?
Get ready for tap dancing in the pantry and jazz hands in the drawing room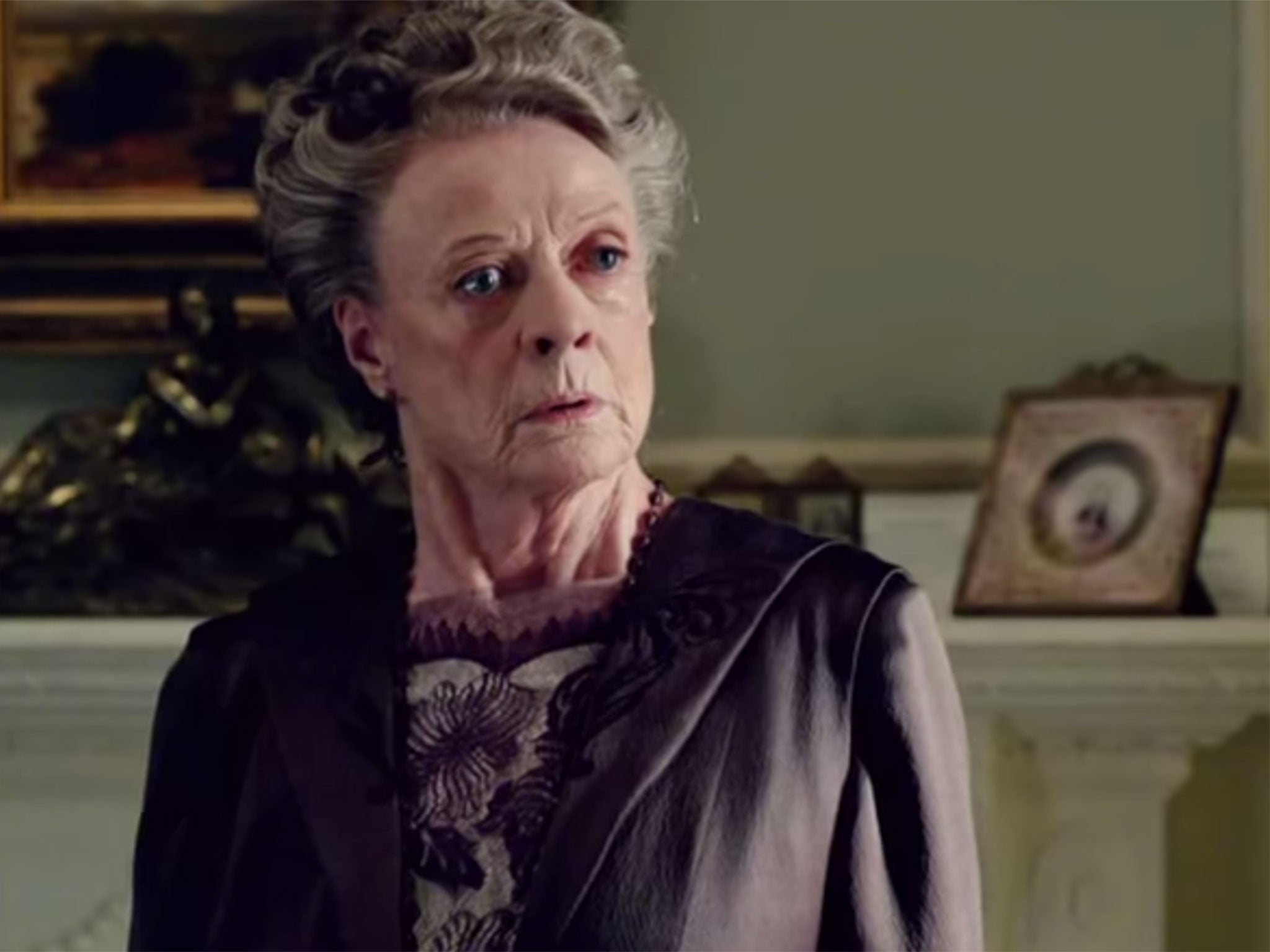 What will the Dowager Countess make of plans to turn Downton Abbey into a musical? A scheme to transfer the most stiffly British drama on television into a stage show after it ends later this year would doubtless be greeted with outrage by the matriarch-cum-lynchpin of propriety.
But the blueprint for a global theatrical tour starring the cast – and which is predicted to rake in millions at the box office – has been unveiled by the series' composer John Lunn.
The composer revealed that he and creator Julian Fellowes have been working on a live event which would probably star the Oscar-winning writer as host and include compositions from the period drama.
The programme, which is one of ITV's biggest global exports and is shown in more than 100 countries worldwide, is a massive hit in America and counts the Obamas as among its fans.
Lady Mary, played by Michelle Dockery, proved she can hold a note singing carols during this year's Christmas Special; and her onscreen mother, Lady Grantham (Elizabeth McGovern) is a seasoned singer providing lead vocals for her band Sadie and the Hotheads.
The project would take place after the much-loved ITV drama finishes following its sixth series this autumn. The final episode will be 2015's Christmas Special.
"There's talk of Julian Fellowes and I and some of the cast doing a live tour the way Dr. Who did; 70 per cent of it will be music from the show," Lunn told US radio station Billboard.
"There might be some Elgar, there might be some jazz of the periods. Some of the actors will likely recite. We'll have a screen. We may have the music live to several scenes. Julian may be the host. I'd say it's a 75 per cent chance it will happen."
It is the highest-rating British period drama of the past decade, with an average of 11 million viewers over the course of its five series and Christmas specials.
Theatre promoters are already rubbing their hands together at the prospect of keeping Downton alive as a musical with one LA marketing expert predicting it could be extremely lucrative.
Downton Abbey series 5
Show all 103
"A musical tour of a TV show is unusual, but this drama has been such a phenomenon that this will be a hit. This tour could play dozens of big venues across America and easily make several million dollars. Around the world a short tour could bring in $10 million easily," Laura Knapp, vice president of Social Reality, told The Mirror.
The show has already spawned a series of successful business opportunities including a crockery line, clothes, linens and books. There is also talk that a spin-off movie may be in the works with Lord Grantham actor Huge Bonneville already having said he'd do it if the opportunity arose.
Fellowes has previously said: "The most important thing is to make sure Downton is well-formed, comes to an end at the right time and is not lured into the usual thing of trying to keep something going past its time."
Join our commenting forum
Join thought-provoking conversations, follow other Independent readers and see their replies