Hamlet: Watch Benedict Cumberbatch wage war on camera phones in special message to fans
Flashes and red lights from the audience prove distracting to actors on stage
Jess Denham
Monday 10 August 2015 11:02 Comments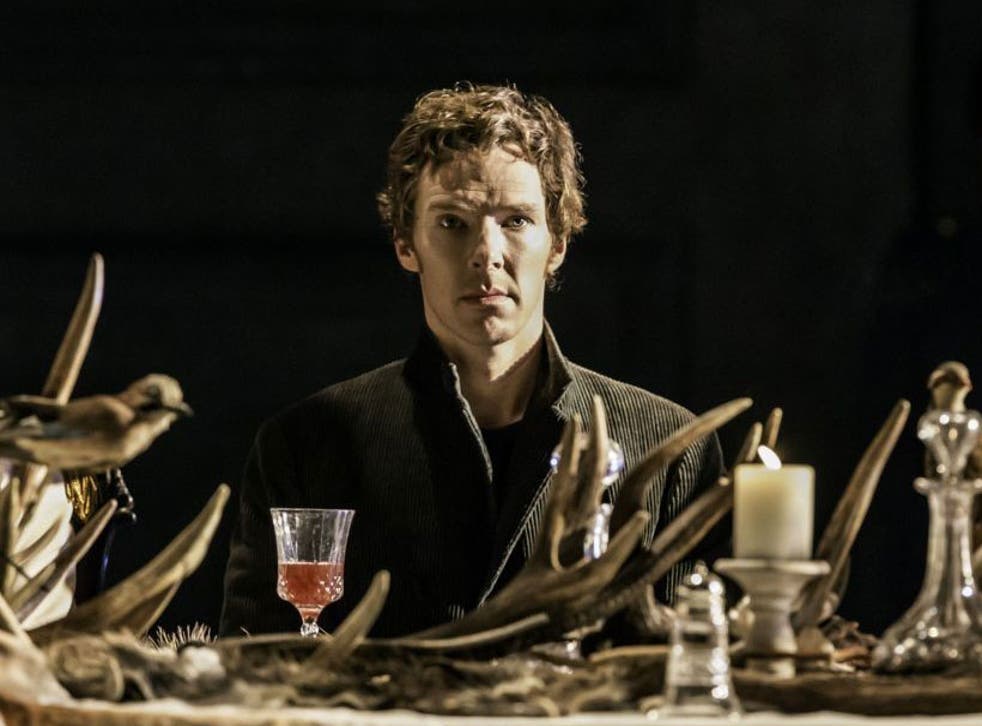 Benedict Cumberbatch has called upon his army of fans to help put an end to the filming of theatre plays on camera phones.
The Sherlock actor made his debut as Hamlet at the Barbican last week but found the distraction of red lights in the audience so "mortifying" that he stepped outside the stage door after the show to ask the waiting throng for their help.
"I can see cameras in the auditorium. It may not be any of you here but it's blindingly obvious," he said. "It's mortifying and there's nothing that's less supportive or enjoyable as an actor on stage experiencing that.
"What I really want to do is try and enlist you. I don't use social media and I'd really appreciate it if you did tweet, blog, hashtag the s**t out of this one for me."
Clearly a matter close to his heart, Cumberbatch explained that he wants to give audiences a live performance that will be remembered in their "minds and brains whether it's good, bad or indifferent" instead of on their phones.
The Oscar nominee warned that those using filming equipment will soon be detected and evicted as the Barbican is installing "devices" in the auditorium.
"I don't want that to happen, that's a horrible way to have to police what's a wonderful thing" Cumberbatch continued. "This isn't me blaming you, this is just me asking you to ripple it out there in the brilliant beautiful way that you do with your funny electronic things. I'd really appreciate it."
Benedict Cumberbatch as Hamlet

Show all 8
Cumberbatch admitted that it had been "one hell of a week" after the much-hyped show was plagued by technical difficulties, including the curtains closing on him during the opening "To be or not to be" soliloquy last night.
Press night is not until later this month but initial reviews have been mixed, with some critics praising Cumberbatch's "Hamlet in a hoody" and others branding it "Shakespeare for kids".
Buy your Hamlet and dinner ticket package from The Independent here.
Register for free to continue reading
Registration is a free and easy way to support our truly independent journalism
By registering, you will also enjoy limited access to Premium articles, exclusive newsletters, commenting, and virtual events with our leading journalists
Already have an account? sign in
Join our new commenting forum
Join thought-provoking conversations, follow other Independent readers and see their replies