JK Rowling calls Noma Dumezweni's Hermione critics 'a bunch of racists'
'With my experience of social media, I thought that idiots were going to idiot'
Jack Shepherd
Sunday 05 June 2016 11:48 Comments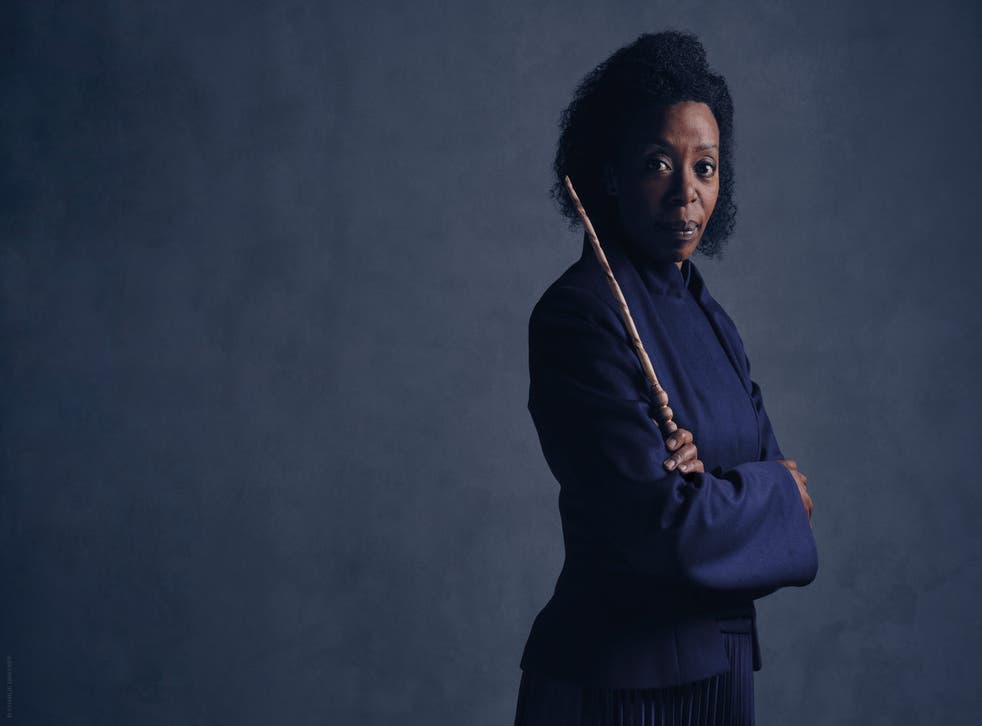 Over the last few days, the internet has been graced with the first photos from Harry Potter and the Cursed Child, the stage play that will continue the story of The Boy Who Lived.
When the initial casting was announced, certain sectors of the internet criticised the decision to have Olivier-award winning actor Noma Dumezweni play Hermione, all because of the colour of her skin.
At the time, JK Rowling issued a message saying 'frizzy hair is canon', defending the actor on numerous occasions. The author recently spoke to The Observer, labelling those critics "a bunch of racists" but admitting she expected certain people to react that way.
"With my experience of social media, I thought that idiots were going to idiot," she told the Sunday paper. "But what can you say? That's the way the world is. Noma was chosen because she was the best actress for the job."
She went on to say the majority of people were positive about the casting, but added: "I had a bunch of racists telling me that because Hermione 'turned white' – that is, lost colour from her face after a shock – that she must be a white woman, which I have a great deal of difficulty with.
"But I decided not to get too agitated about it and simply state quite firmly that Hermione can be a black woman with my absolute blessing and enthusiasm."
Casting director John Tiffany, the person who chose Dumezweni for the role, also spoke of the "awful' reaction from some people on Twitter.
"I am not as Twitter-familiar as Jo and Jack," he said. "So I hadn't encountered its dark side, which is just awful. But what shocked me was the way people couldn't visualise a non-white person as the hero of a story. It's therefore brilliant that this has happened."
First look at Harry Potter and The Cursed Child

Show all 11
Recently, Stephen King was asked about why JK Rowling may not be able to let go of her Harry Potter Universe, something she somewhat addresses in the interview: "It was 17 years, and just because I've stopped on the page doesn't mean my imagination stopped. It's like running a very long race. You can't just stop dead at the finishing line. I had some material and some ideas and themes, and we made a story."
Register for free to continue reading
Registration is a free and easy way to support our truly independent journalism
By registering, you will also enjoy limited access to Premium articles, exclusive newsletters, commenting, and virtual events with our leading journalists
Already have an account? sign in
Join our new commenting forum
Join thought-provoking conversations, follow other Independent readers and see their replies