Harry Potter and the Cursed Child tickets appear on resale websites for £4,999
According to one expert, touts are expected to make over £1 million
Jack Shepherd
Sunday 14 August 2016 10:41 Comments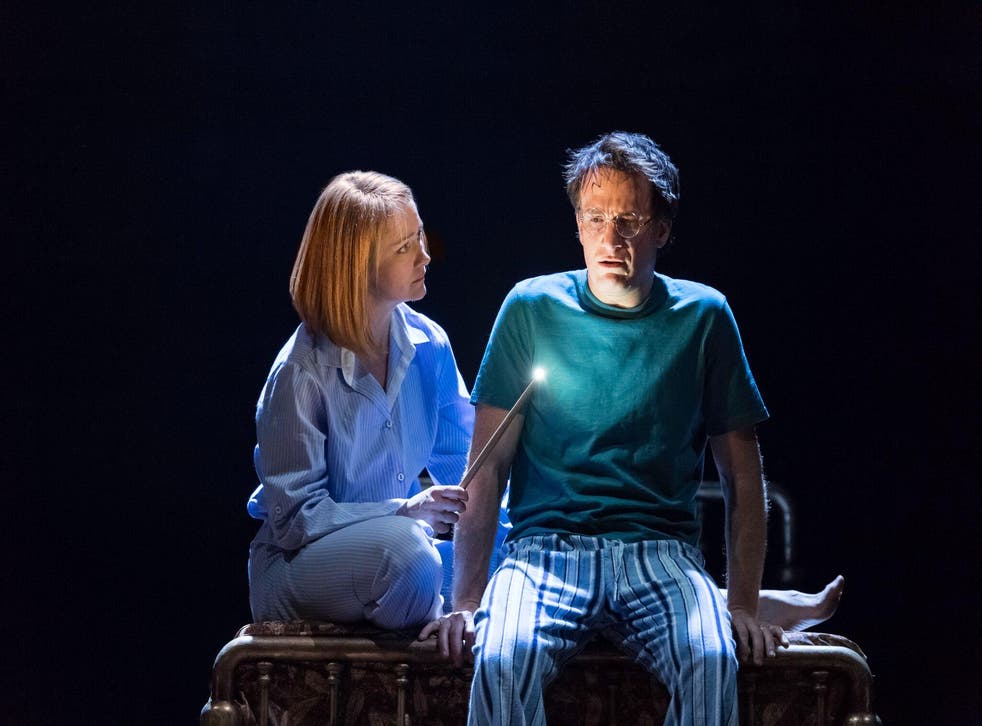 Having received critical acclaim across the board, it came as no surprise when 250,000 tickets to Harry Potter and the Cursed Child sold out within hours.
However, a huge proportion of those tickets were not bought by fellow fans of the Boy-who-Lived; it is believed around 20% were bought by touts.
An expert told the Sunday Mirror that sellers will likely gross well over a million from the Palace Theatre production: "£1 million is a conservative figure. Touts have probably harvested 20% of available tickets. If they only sell them at a £20 profit, they've made a million."
On websites such as Get Me In!, Seatwave, StubHub and Viagogo, tickets are being sold for up to £4,999, as pointed out by MP Sharon Hodgson who co-chairs the All-Party Parliamentary Group for Ticket Abuse.
First look at Harry Potter and The Cursed Child

Show all 11
While tickets rarely sell for this amount of money, there are many on the website that sell for above the £1,000 mark. Fans who do purchase tickets from touts will be turned away from the production, a spokesperson saying: "We continue to track down touts and refuse entry to anyone knowingly buying a ticket from a tout through the secondary market."
Those turned away are given a letter of refusal in order to demand refunds from second-hand ticket websites.
Before the extra 250,000 tickets to the production went on sale earlier this year, preview tickets were appearing on websites for up to £2,500, Viagogo saying at the time: "It is perfectly legal to resell tickets. We believe once you've bought something, whether that's a house, a car, or a ticket, it's up to you what you do with it and the majority of people agree with us.
"Every ticket bought on Viagogo is protected by a 100% guarantee. Sellers set the prices on Viagogo and for popular events such as Harry Potter and the Cursed Child, prices can be higher because there is huge demand and limited supply. However, while a seller can list a ticket at any price he likes, tickets listed at crazy prices rarely sell. As an event approaches, ticket prices often drop substantially."
Meanwhile, the script for Harry Potter and the Cursed Child has been selling at record breaking rates. Read our comparison piece between the production and book, here.
Register for free to continue reading
Registration is a free and easy way to support our truly independent journalism
By registering, you will also enjoy limited access to Premium articles, exclusive newsletters, commenting, and virtual events with our leading journalists
Already have an account? sign in
Join our new commenting forum
Join thought-provoking conversations, follow other Independent readers and see their replies