Harry Potter star Jason Isaacs joins 'extraordinary' project using Ancient Greek plays to help veterans
Actor's reading of Sophocles' 'Ajax' will be staged as part of the 'Theatre of War' rehabilitation project
Nick Clark
Arts Correspondent
Thursday 26 November 2015 23:24 Comments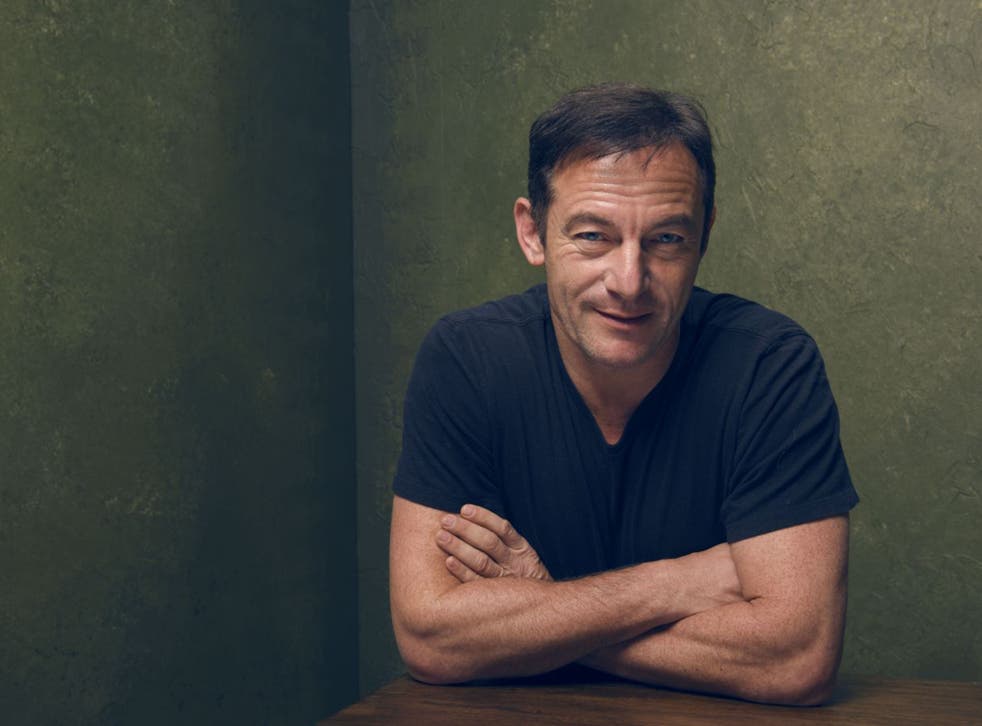 The actor Jason Isaacs admitted he was sceptical when asked to participate in a project that helps military veterans to cope with the trauma of war through readings of Ancient Greek plays, but now believes its effects to be "extraordinary".
The Harry Potter star will read from Sophocles' tragedy Ajax, believed to have been written between 450BC and 430BC, tomorrow at London's Southbank Centre before performing in Edinburgh in front of veterans.
It is staged as part of the "Theatre of War" project, set up in the US by classicist Bryan Doerries to help military veterans "deal with their invisible wounds". Actors such as Jake Gyllenhaal and Martin Sheen have taken part there.
Isaacs said: "I thought the British Armed Forces would be reticent, I couldn't see them unburdening themselves like the Americans. I couldn't have been more wrong. I wasn't sure it could work the way I had been told it would work. To witness it, is something extraordinary."
After actors read from Ajax and another Greek play, Philoctetes, soldiers talk of their experiences and then there is a discussion with the audience.
Culture news in pictures

Show all 33
"It reminded me of the power of storytelling and why I got into acting. Something written 2,500 years ago can be so contemporary and speak the language of the soldiers in front of you – it was a real shock," Isaacs said. "People didn't just connect with it, they felt it was written about them." While it would not replace professional therapy for those struggling with post-traumatic stress disorder, talking about the issues in a group would help with the healing process, Mr Doerries said.
According to Combat Stress, the UK veterans' mental health charity, one in five former military personnel are likely to suffer from a common mental illness – such as depression, anxiety or alcohol misuse that has been caused or aggravated by their experiences in the Armed Forces.
Sophocles' work was like a "public health project disguised as drama", Isaacs said, as many of the original audiences would have been combat veterans. The playwright himself was a general.
Ajax tells the story of the Greek warrior during the Trojan War and the events leading up to his suicide. "It tells of the shame of being a great warrior like Ajax and needing help. Being vulnerable is something the soldiers identify with today," he added.
Mr Doerries, who studied classics at Kenyon College in Ohio, wanted to offer help to military veterans. "I had a conviction that these ancient plays could speak to a wider audience. I read stories of veterans returning home with invisible wounds and they could have been ripped from the pages of Sophocles."
He said he was constantly amazed by the strong response to the plays. A woman who was married to a Navy Seal "stood up and said: 'My husband went away four times to war and each time he came back like Ajax dragging invisible bodies into the house," Mr Doerries said. "To quote the play, 'our home was a slaughterhouse'."
Register for free to continue reading
Registration is a free and easy way to support our truly independent journalism
By registering, you will also enjoy limited access to Premium articles, exclusive newsletters, commenting, and virtual events with our leading journalists
Already have an account? sign in
Join our new commenting forum
Join thought-provoking conversations, follow other Independent readers and see their replies