'Illuminatus!' director's daughter returns to play that gave her life
The play that launched the careers of Jim Broadbent and Bill Nighy gets a sequel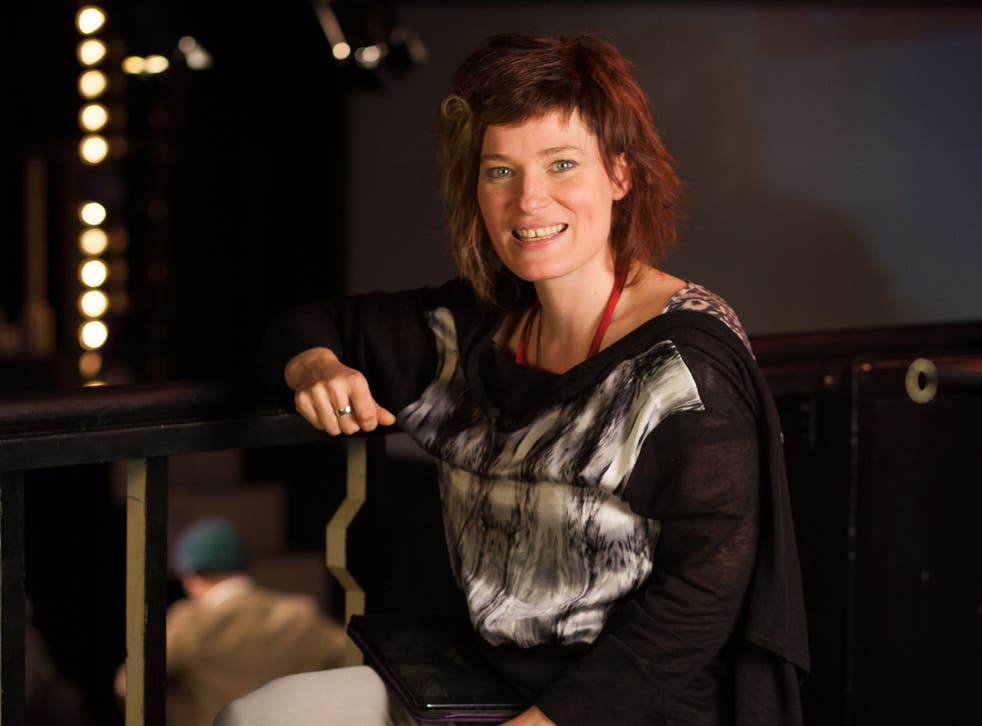 It was a nine-hour stage epic that helped launch the acting careers of Jim Broadbent and Bill Nighy – and led to the backstage conception of a baby girl.
Now director Ken Campbell's daughter is to stage a sequel to Illuminatus!, the celebrated production she has to thank for her birth nearly four decades ago.
Daisy Campbell has adapted Cosmic Trigger by Robert Anton Wilson, the co-author of the original Illuminatus! trilogy of novels that were turned into five consecutively staged plays by her father.
They reinterpreted world history as a giant conspiracy theory, and were first shown at the Liverpool School of Language, Music, Dream & Pun in 1976, before moving to the National Theatre's then newly opened Cottesloe Theatre.
The new work will provide the back story to the original production, featuring the lives of both Wilson and Campbell, as well as the counterculture figures William Burroughs and Timothy Leary, who met the author.
Wilson, who dedicated Cosmic Trigger to Campbell, has been an influence on figures including the X-Files creator Chris Carter, the musician Sting and the science fiction writer Philip K Dick.
Ms Campbell said she had a particularly personal connection with Illuminatus! "I was actually conceived backstage at the production," she said. "That's where my mum [the actress Prunella Gee] and dad met. I was a direct product of this production; I was always aware of that."
Her father's career grew in the wake of Illuminatus! and on his death in 2008, at the age of 66, he was described by one newspaper as "one of the most original and unclassifiable talents in British theatre of the past half-century".
Ms Campbell said that after his death, theatre-makers contacted her about restaging Illuminatus! "I thought: 'No, I don't want to do that, I want to do a sequel; some kind of bridge that would be mine," she said.
She researched Cosmic Trigger, and after reading a passage about the author's meeting with her father, she was convinced it could become a worthy follow up. "I thought it was a sign, and it also meant I could put my dad in the play," she said. "That production was pretty legendary… It was a properly anarchic event."
Cosmic Trigger will play at Camp and Furnace in Liverpool 38 years to the day after the first show debuted, and will feature an actor playing Campbell, "whose voice will ring out from the stalls".
Ms Campbell – who will play her own mother – originally thought it was too early to stage it this year, until Gee telephoned. "She said I was the exact age my dad was when he staged Illuminatus! and that settled it."
The play cannot be staged on the same site because the original venue has been converted into an Irish theme pub. Nor will this production be nine hours long, but a "mere snip at four". There will be somewhere between 17 and 23 members of the cast.
Register for free to continue reading
Registration is a free and easy way to support our truly independent journalism
By registering, you will also enjoy limited access to Premium articles, exclusive newsletters, commenting, and virtual events with our leading journalists
Already have an account? sign in
Register for free to continue reading
Registration is a free and easy way to support our truly independent journalism
By registering, you will also enjoy limited access to Premium articles, exclusive newsletters, commenting, and virtual events with our leading journalists
Already have an account? sign in
Join our new commenting forum
Join thought-provoking conversations, follow other Independent readers and see their replies