Groundhog Day musical to premiere at Old Vic from Matilda theatre director
Kevin Spacey's successor at The Old Vic promises a more low-key approach
Nick Clark
Tuesday 21 April 2015 09:24 Comments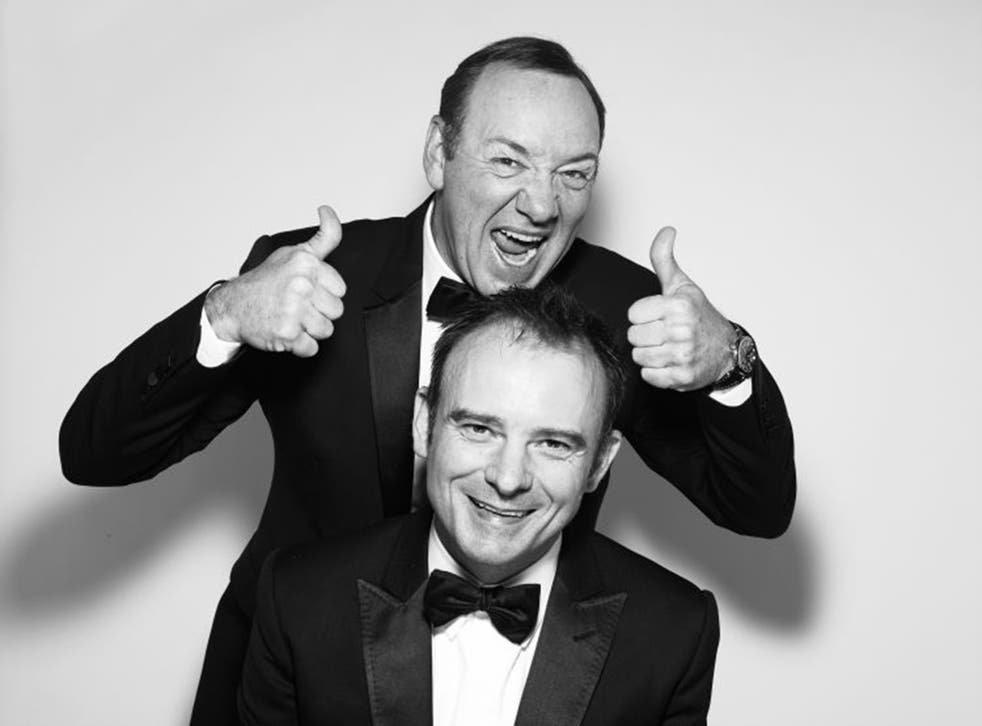 Kevin Spacey's 11 successful years at The Old Vic brought a touch of Hollywood glamour to Waterloo – but his successor will launch his first season in charge with a pledge to be a little more low key.
Matthew Warchus's first productions will include works by Henrik Ibsen, Harold Pinter and a musical adaptation of Groundhog Day. Indicating a change of approach at the historic London venue, Warchus said the glamour would "no longer come from the artistic director but the people on the stage".
Warchus, an acclaimed theatre director whose hits include Art and Matilda the Musical, hailed Spacey's work which "shone a great spotlight" on The Old Vic and re-established it as a "meaningful" theatre. "You can't overestimate what Kevin did. This was a theatre that was about not to exist 12 years ago. He and [chief executive] Sally Greene saved the theatre," he said.
But the new regime will be different. Warchus called himself "allergic to hype," adding: "I'll hide behind the work, which is my preferred place. I'll be slightly invisible and hopefully that work will be what keeps the spotlight on this theatre."
Warchus's inaugural season includes Ralph Fiennes in Ibsen's The Master Builder, The Hairy Ape by Eugene O'Neill and Timothy Spall in Pinter's The Caretaker. His tenure starts in July, but he has been putting the line-up together since being confirmed as artistic director designate last summer.
As well as work from heavyweight playwrights, the theatre will also include the premiere of Dr Seuss's The Lorax and a new musical adaptation of the Bill Murray film Groundhog Day.
It will reunite Warchus with Tim Minchin – the pair having found huge success after teaming up on box office smash and award winning musical Matilda.
The Groundhog Day project was in development two years before Warchus accepted the job, and he thinks it could kick start a model of new musicals coming from The Old Vic "and finding their way on to Broadway or the West End or on the road".
Kevin Spacey on stage

Show all 5
Other productions will include a new play, Future Conditional, by Tamsin Oglesby, starring Rob Brydon, a dance thriller, Jekyll & Hyde, and a series of variety nights inspired by The Old Vic's vaudeville history.
He said there was no specific theme to the eclectic season, other than putting on works that he wanted to see. "The starting point is a reflection of what I like. You should be able to find me in what the theatre does," he said. "That's not meant to be egocentric, anything else is nervously chasing someone else's idea and I wanted to be confident. The identity is my identity."
Beyond the first season, Warchus said he plans to revive Art by Yasmina Reza, which was a huge hit in the West End and 50th anniversary production of Rosencrantz and Guildenstern Are Dead by Sir Tom Stoppard.
He said: "I love red curtains and red seats, and gilt proscenium arches and the fact you can do smart, sharp contemporary work inside of that. That old theatre world and ambience is a magical, potent thing."
Running a theatre was never his ambition, Warchus admitted, but after 25 years as a freelance director he had become interested in producing and building up a legacy.
"Putting together a body of work is a different type of creativity than one-off projects as a director," he said. "I think I'm just at the age now where it feels like a cool thing to do."
New Vic Season Highlights
Future Conditional
A new play by Tamsin Ogles will star Rob Brydon, with Matthew Warchus directing, and will feature 23 young performers.
The Lorax
Directed by Max Webster, this will see the premiere of David Greig's adaptation of the book by Dr Seuss
The Master Builder
Ralph Fiennes will star and Warchus direct in a new adaptation of Ibsen's classic play by David Hare
The Caretaker
Timothy Spall will star in the Pinter classic, which will be directed by Warchus
Groundhog Day
The world premiere of the new musical adaptation will be staged at The Old Vic, with music and lyrics from Tim Minchin and directed by Warchus.
Register for free to continue reading
Registration is a free and easy way to support our truly independent journalism
By registering, you will also enjoy limited access to Premium articles, exclusive newsletters, commenting, and virtual events with our leading journalists
Already have an account? sign in
Join our new commenting forum
Join thought-provoking conversations, follow other Independent readers and see their replies