Let it bean...Jellybean portrait marks Beatles show launch
Thursday 20 September 2012 17:22
comments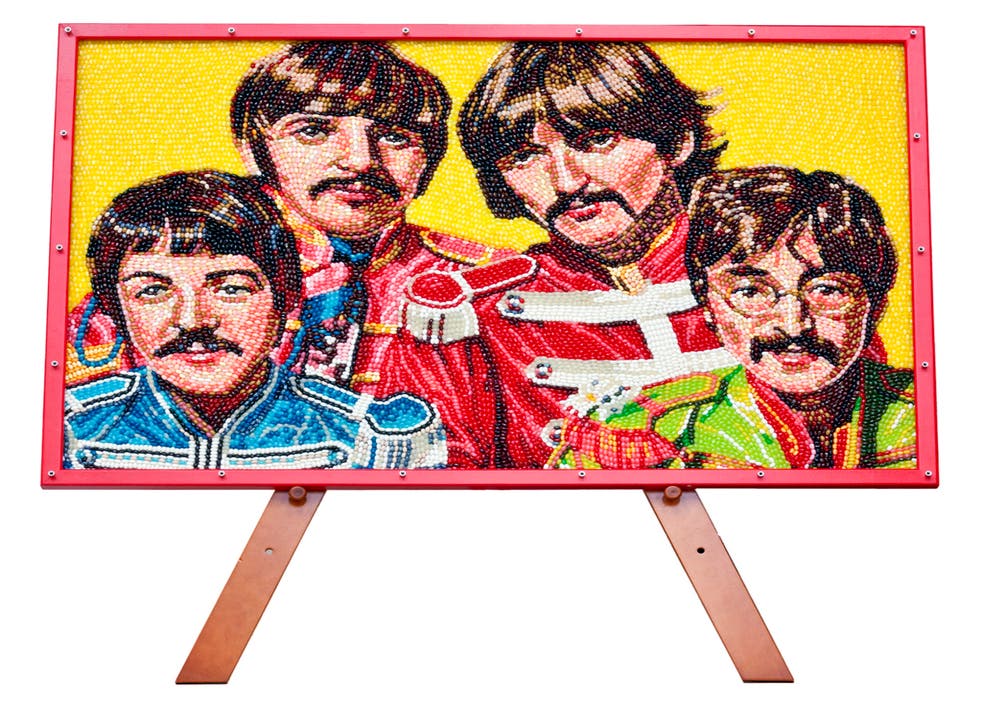 The Beatles have been the sweet inspiration for a huge portrait made entirely from jelly beans.
The Fab Four's faces have been recreated from the treats to mark the opening of a West End show next week which pays tribute the group's musical legacy.
Sweet firm Jelly Belly used thousands of the coloured nibbles in the image adapted from the inside cover of the 1967 album Sgt Pepper's Lonely Hearts Club Band.
The 6ft x 4ft picture is the largest ever created by the confectionery firm and will hang in the foyer of the Prince Of Wales Theatre in London while musical show Let It Be is on.
The production, which has its gala opening night on Monday, features some of the group's biggest hits and its arrival in the West End coincides with next month's 50th anniversary of the release of the Beatles' first single, "Love Me Do".
The show - featuring 20-plus songs made famous by Sir Paul McCartney, John Lennon, George Harrison and Ringo Starr - is due to run until January.
The group famously complained about the dangers of jelly beans when they toured the US in the early 1960s after fans bombarded them with sweets during shows.
In a TV interview, Harrison once said: "It's a bit dangerous, you know, 'cos a jelly bean travelling about 50 miles an hour through the air, if it hits you in the eye, well, you're finished, you're blind. So we've never liked people throwing stuff like that. Jelly beans are a bit dangerous, you see."
Artist Malcom West used 51 flavours to create the picture over a six-week period. It weighs 110lb (50kg) and includes more than 15,000 beans.
PA
Join our new commenting forum
Join thought-provoking conversations, follow other Independent readers and see their replies