Neil Simon dead: Celebrated New York playwright dies aged 91
'Master of comedy' won the Pulitzer Prize for Drama in 1991 along with several Tony Awards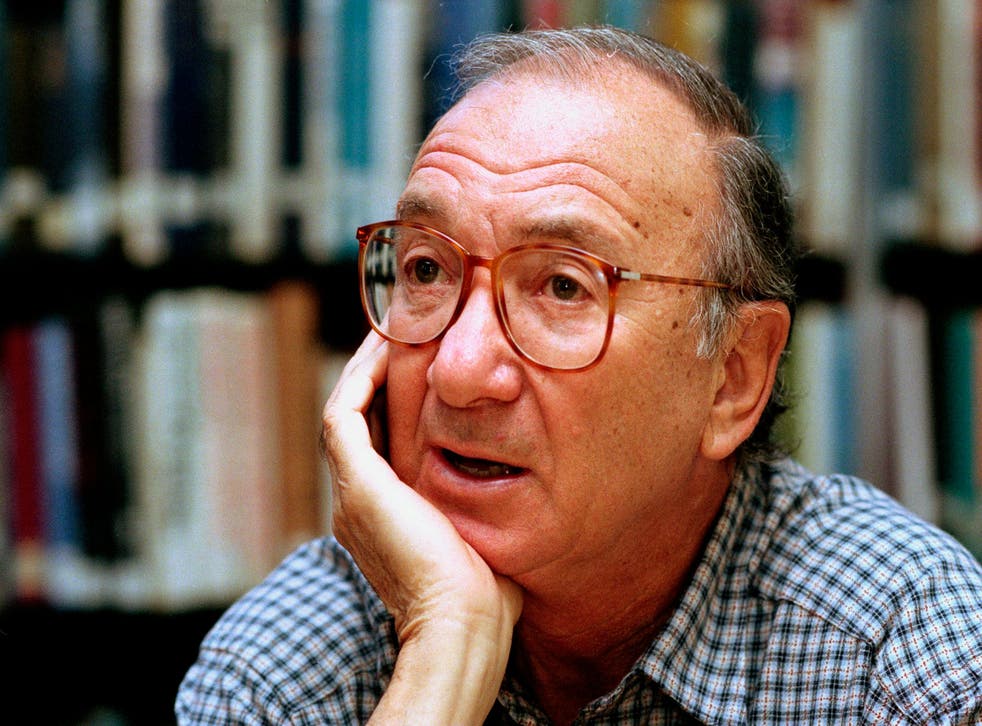 Renowned playwright Neil Simon has died aged 91 following complications from pneumonia, his representatives have said.
Hailed as "a master of comedy", the New York-born writer achieved international fame during the 1960s with screen and stage comedies including The Odd Couple and Barefoot In The Park, which often chronicled middle class issues. The New York Times noted his name was "synonymous with Broadway comedy and commercial success in the theatre for decades".
A prolific author, he averaged at least one play a year for much of his career, with Barefoot star Robert Redford saying: "Some say he's the most successful playwright since Shakespeare." He is regarded as the first playwright to have a Broadway theatre named after him. According to Variety, beginning in the 1960s, Simon could guarantee good Broadway advance sales, "a rare feat for a writer".
Simon won the Pulitzer Prize for Drama in 1991 with Lost In Yonkers, and Tony Awards for his shows The Odd Couple, Biloxi Blues and Lost In Yonkers. He wrote 30 plays in total, four of which ran simultaneously during one Broadway season in 1966: Barefoot In The Park, The Odd Couple, Sweet Charity and The Star-Spangled Girl.
Born Marvin Neil Simon on Independence Day in 1927, he was raised in the Bronx and Washington Heights, raised mostly by his "strong-willed" mother, Mamie, and mentored by his older brother Danny, who called him "Doc".
He recalled for Life magazine: "When I was a kid, I climbed up on a stone ledge to watch an outdoor movie of Charlie Chaplin.
"I laughed so hard I fell off, cut my head open and was taken to the doctor, bleeding and laughing... My idea of the ultimate achievement in a comedy is to make a whole audience fall on the floor, writhing and laughing so hard that some of them pass out."
The best films of 2018 (so far)

Show all 17
Musical theatre star Elaine Paige and actor Josh Gad are among those who have shared tributes to the late author.
His fourth wife, Elaine Joyce Simon, and two daughters Ellen and Nancy, were by his side when he died, according to the statement provided by his representatives.
Join our new commenting forum
Join thought-provoking conversations, follow other Independent readers and see their replies