Nick Cordero: Broadway star has 'holes in his lungs' due to coronavirus ordeal
Cordero's wife Amanda Kloots has been sharing updates about his health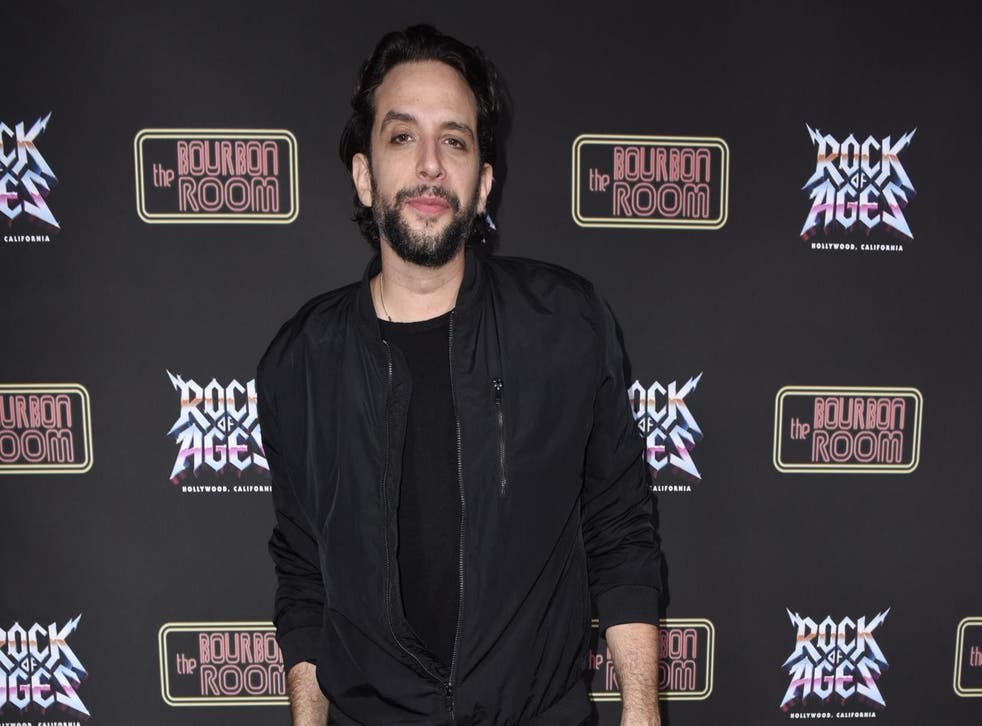 Nick Cordero's lungs have become so damaged due to coronavirus that they now have holes in them, according to his wife Amanda Kloots.
Kloots, a former Broadway dancer and now a fitness trainer, has been sharing updates regarding Cordero's health on her Instagram story.
In a recent series of clips, she said the Tony nominee, who has been hospitalised with Covid-19, is "fighting really hard" and that she's not losing hope that he will recover.
"Yesterday was a very hard day," she said on Thursday. "It started off with a low blood count, and luckily Nick's CT scans came back clear of internal bleeding as of now, so that was a huge blessing, huge blessing.
"However, we did learn that due to Covid, Nick's lungs are severely damaged."
The extent of the damage is such, she said, that Nick's lungs look like those of someone who's been a smoker for 50 years.
"There are holes in his lungs, where obviously you don't want holes to be," Kloots added.
She explained earlier this week that Cordero had developed a lung infection.
The actor has also had to have his right leg amputated due to blood clotting during treatment.
Kloots said on Thursday that doctors have cleaned out Cordero's lungs and had plans to do a scan to get more information about his lung infection and target it with a more specific treatment.
"The doctor told me that if Nick was in his seventies, we'd be having a different conversation," she added.
"He's 41 and he's been fighting. He's been fighting really hard. We know. He's literally been thrown every curve ball that he could be thrown.
"He told me that if it was his brother in there, that he would not be giving up hope, so I'm not giving up hope. I'm not giving up hope."
Register for free to continue reading
Registration is a free and easy way to support our truly independent journalism
By registering, you will also enjoy limited access to Premium articles, exclusive newsletters, commenting, and virtual events with our leading journalists
Already have an account? sign in
Register for free to continue reading
Registration is a free and easy way to support our truly independent journalism
By registering, you will also enjoy limited access to Premium articles, exclusive newsletters, commenting, and virtual events with our leading journalists
Already have an account? sign in
Join our new commenting forum
Join thought-provoking conversations, follow other Independent readers and see their replies