Peter Hall dead: Founder of the Royal Shakespeare Company dies aged 86
The former National Theatre director died at the University College Hospital in London
Jack Shepherd
Tuesday 12 September 2017 11:01 Comments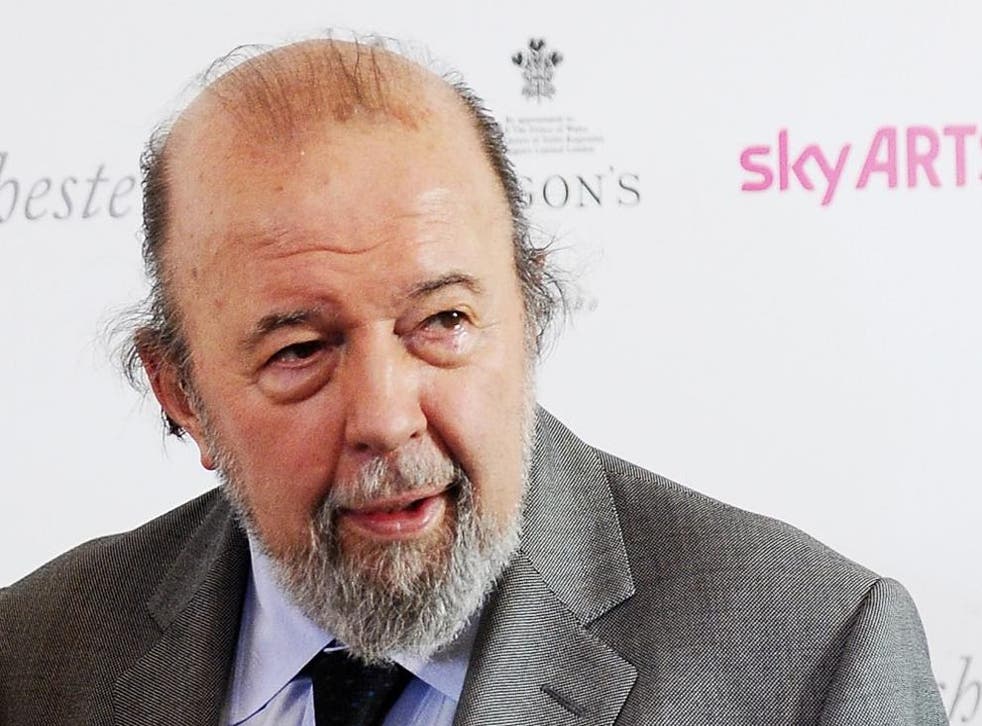 Tributes have poured in from across the world of theatre to Sir Peter Hall, founder of the Royal Shakespeare Company, who has died aged 86.
The former National Theatre director died on Monday (11 September) surrounded by family at the University College Hospital in London.
Rufus Norris, the current director of the National, said in a statement: "We all stand on the shoulders of giants and Peter Hall's shoulders supported the entirety of British theatre as we know it.
"All of us, including those in the new generation of theatre-makers not immediately touched by his influence, are in his debt. His legendary tenacity and vision created an extraordinary and lasting legacy for us all."
During his incredible career, Hall staged the English language premiere of Samuel Beckett's Waiting for Godot and the first ever performance of Harold Pinter's The Homecoming.
Notable deaths in 2017

Show all 28
Hall founded the Royal Shakespeare Company (RSC) in 1961, leading the company for eight years. He then became director of the National in 1973, facilitating the move from the Old Vic to the South Bank complex.
Gregory Doran, artistic director at the RSC, said: "Sir Peter Hall was a Colossus, bestriding the British Theatre. He was a visionary.
"Not only was he a great director of theatre and opera, he was a politician who fought for the arts. It is impossible to single out his greatest production. But his greatest legacy without doubt will be judged to be the formation of the Royal Shakespeare Company."
Former National directors have also paid tribute to Hall, including Sir Nicholas Hytner, who said: "Peter Hall was one of the great figures in British theatrical history, up there in a line of impresarios that stretches back to Burbage.
"He was the great theatrical buccaneer of the 20th century and has left a permanent mark on our culture."
Sir Trevor Nunn went on to describe Hall as "not only a thrilling and penetrating director, he was also the great impresario of the age".
After leaving the National in 1988, he formed the Peter Hall Company, which ran until 2011, while also becoming founding director of the Rose Theatre Kingston in 2003.
Actor Sir Patrick Stewart wrote on Twitter about Hall: "The man who created the Royal Shakespeare Co, Sir Peter Hall, has died. He transformed classical and modern UK theatre and gave me a career."
Gyles Brandreth also paid tribute on social media, writing: "Sir Peter Hall was extraordinary: the maker of much of modern theatre as we know it, hugely gifted, an artist, an operator, and great fun.
"Interviewed the great Peter Hall several times: a fascinating mixture of brilliance, energy & achievement who felt sometimes unappreciated."
Hall was diagnosed with dementia in 2011. A private funeral service is to be held with a separate public memorial taking place.
He is survived by wife, Nicki, five children – Christopher, Jennifer, Edward, Lucy, Rebecca and Emma – and nine grandchildren.
Register for free to continue reading
Registration is a free and easy way to support our truly independent journalism
By registering, you will also enjoy limited access to Premium articles, exclusive newsletters, commenting, and virtual events with our leading journalists
Already have an account? sign in
Join our new commenting forum
Join thought-provoking conversations, follow other Independent readers and see their replies