Royal Shakespeare Company accuses theatre critic Quentin Letts of being 'blatantly racist' in play review
The journalist suggested that an actor in a new production was only cast because he is black
Jacob Stolworthy
Sunday 08 April 2018 12:53 Comments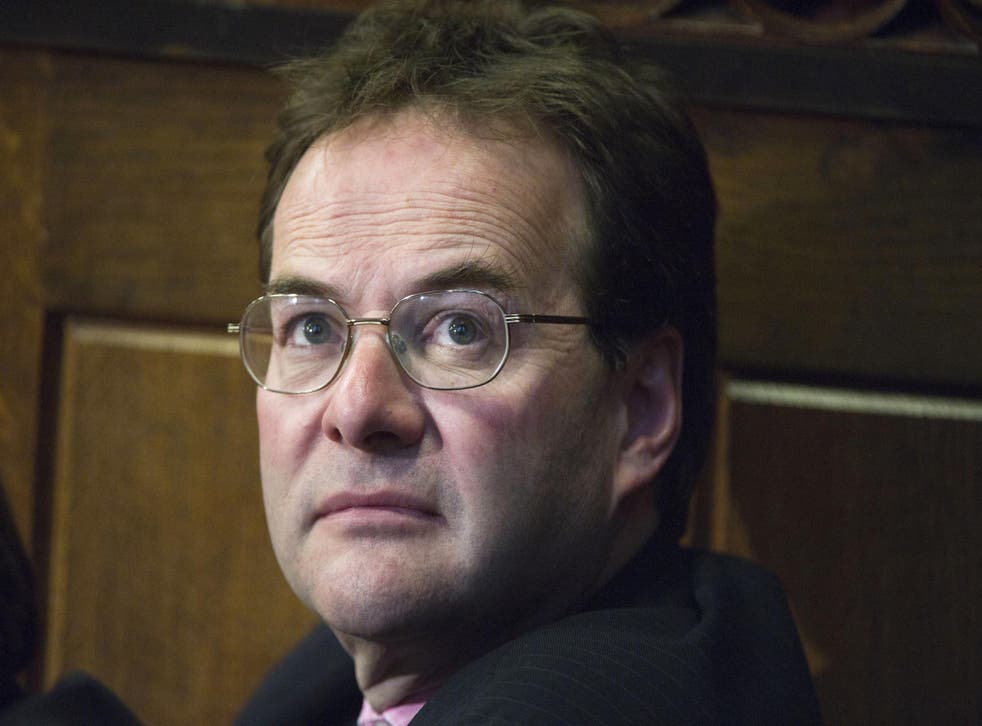 The Royal Shakespeare Company has accused journalist Quentin Letts of a "blatantly racist attitude" in a recent review he wrote.
Theatre critic Letts sparked outrage after suggesting that an actor in a production of The Fantastic Follies of Mrs Rich was only cast because he is black.
In the Daily Mail review published on 6 April, Letts said actor Leo Wringer was "miscast" as a nobleman in a bid to be "politically correct".
He wrote: "There is no way he is a honking Hooray of the sort that has infested the muddier reaches of England's shires for centuries. He is too cool, too mature, not chinless or daft or funny enough. Was Mr Wringer cast because he is black? If so, the RSC's clunking approach to politically correct casting has again weakened its stage product."
The RSC's artistic director Gregory Doran and executive director Catherine Mallyon have stated they are both "shocked and troubled" by Letts's "ugly and prejudiced commentary".
In a joint statement, they said: "He seems to demonstrate a blatantly racist attitude to a member of the cast. We are very proud to be working with every member of the company, each of whom has been asked to join us in Stratford because we value and recognise their unique skills and talents.
"Our approach to casting is to seek the most exciting individual for each role and in doing so to create a repertoire of the highest quality. We are proud that this ensures our casts are also representative of the diversity of the United Kingdom, that the audiences which we serve are able to recognise themselves on stage and that our work is made and influenced by the most creative range of voices and approaches."
William Shakespeare's 400th anniversary stamps

Show all 10
Wringer has extensive stage experience having starred in productions of A Midsummer Night's Dream and King Lear as well as TV drama Silent Witness.
Letts's review continued: "I suppose [RSC] managers are under pressure from the Arts Council to tick inclusiveness boxes, but at some point they are going to have to decide if their core business is drama or social engineering."
The Independent has approached the Daily Mail for comment.
Register for free to continue reading
Registration is a free and easy way to support our truly independent journalism
By registering, you will also enjoy limited access to Premium articles, exclusive newsletters, commenting, and virtual events with our leading journalists
Already have an account? sign in
Register for free to continue reading
Registration is a free and easy way to support our truly independent journalism
By registering, you will also enjoy limited access to Premium articles, exclusive newsletters, commenting, and virtual events with our leading journalists
Already have an account? sign in
Join our new commenting forum
Join thought-provoking conversations, follow other Independent readers and see their replies