The Color Purple actress dropped from musical over homophobic comments
A Facebook post from September 2014 sees her write that Christians 'have begun to twist the word of God' when it comes to the acceptance of homosexuality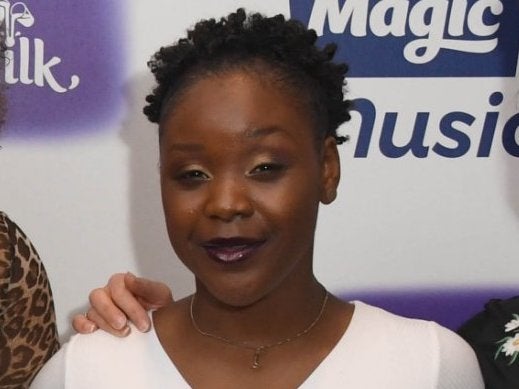 UPDATE: Seyi Omooba has been dropped from The Color Purple's UK revival after she came under fire for an anti-gay post she made in 2014.
Chris Stafford and Nikolai Foster, from the Curve, and Fiona Allan on behalf of Birmingham Hippodrome wrote in a statement: "On Friday 15 March a social media post dating from 2014, which was written by The Color Purple cast member Seyi Omooba, was re-posted on Twitter."
"The comments made by Seyi in that post have caused significant and widely expressed concerns both on social media and in the wider press."
"Following careful reflection it has been decided that Seyi will no longer be involved with the production. This decision was supported by the Authors and Theatrical Rights Worldwide."
"The audition process, as ever, was conducted professionally and rigorously, led by an exceptional casting director with actors who are evaluated on what they present in the audition room. We do not operate a social media screening process in the casting of actors."
ORIGINAL STORY: The lead actor of The Color Purple's UK revival has come under fire for an anti-gay post she made in 2014.
Seyi Omooba was recently cast as Celie in the musical, who is a bisexual woman whose relationship with another woman is a central part of the story.
Aaron Lee Lambert, who stars in the current West End production of Hamilton, posted a screenshot of Omooba's Facebook post from September 2014, in which she writes that Christians "have begun to twist the word of God" when it comes to the acceptance of homosexuality.
"I do not believe you can be born gay and I do not believe homosexuality is right," the post reads. "Though the law of this land has made it legal doesn't mean its [sic] right."
"Do you still stand by this post?" wrote Lambert. "Seeing as you've now been announced to be playing an LGBTQ character, I think you owe your LGBTQ peers an explanation."
The 20 greatest movie musicals
Show all 20
Julian Hoult, who starred across Omooba in a recent production of The Little Shop of Horrors, also tweeted a statement, in which he claimed the actor declined to star in a London Pride video because "she didn't agree with it".
"I knew this would all eventually come to light but I personally didn't want it in this way," he added. "I wanted to see growth and education on her part."
The Birmingham Hippodrome and Curve Leicester, who are staging the new production of The Color Purple, released a statement which said Omooba's views in the post "in no way reflect those held by either of our theatres". It added: " We will be looking into the matter and will issue a full response in due course."
A representative for Omooba has been contacted for comment.
Support free-thinking journalism and attend Independent events
Join our commenting forum
Join thought-provoking conversations, follow other Independent readers and see their replies