Sheffield theatre company who interpreted Shakespeare complete works using kitchen utensils wins International Ibsen Award
Forced Entertainment will be named the winner of the £200,000 award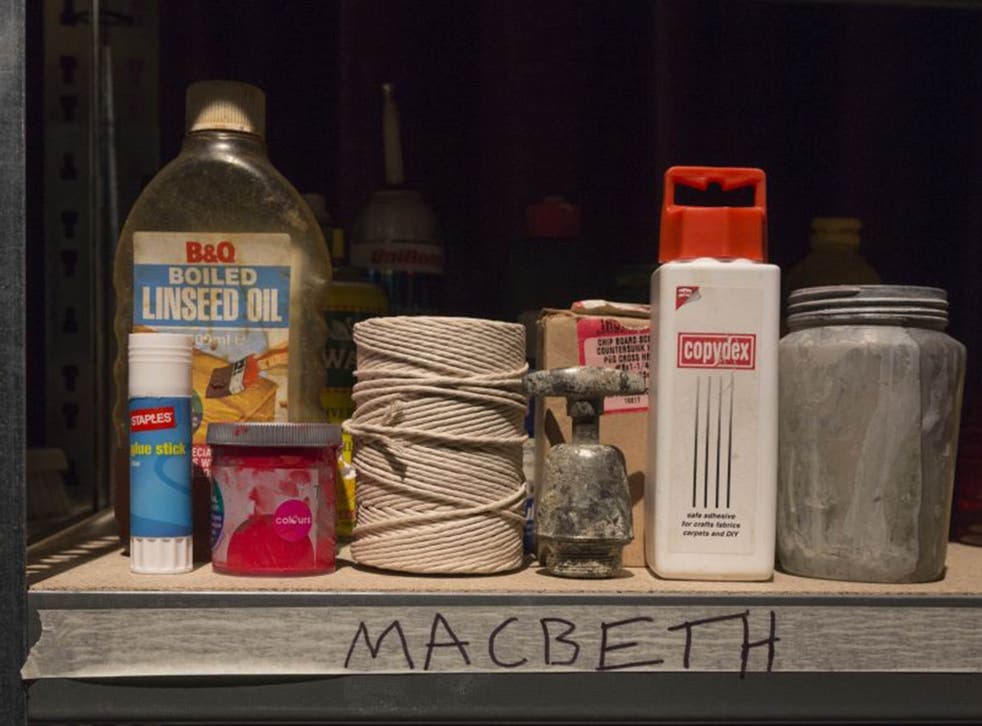 An experimental theatre company from Sheffield, which interpreted the complete works of Shakespeare using kitchen utensils, is set to win the prestigious International Ibsen Award for its boundary-breaking productions.
Forced Entertainment will be named the winner of the £200,000 award – described as the theatrical equivalent of the Nobel Prize – which was established by the Norwegian government in honour of playwright Henrik Ibsen.
Awarded in Oslo every two years on Ibsen's birthday, the prize recognises those who have brought "new artistic dimensions to the world of drama or theatre" and has previously been won by giants of the stage including the director Peter Brook.
Forced Entertainment, a group of six artists formed in South Yorkshire in 1984 whose avant-garde work involves "spoken gibberish", shows performed in silence and epic 24-hour performances, are the first group to win the award.
Forced Entertainment's most recent triumph was their staging of each of Shakespeare's 36 plays, condensed and presented on a table top using everyday kitchen objects, at the Barbican in London this month.
Placed on a stark wooden table top to illustrate the stories retold by members of the ensemble, the role of King John was played by a potato masher, Lady Capulet reduced to a half-used bottle of washing-up liquid, with a bottle of ink portraying Hamlet. Macbeth became a cheesegrater.
The troupe said it wanted to "explore the dynamic force of narrative and language" in Shakespeare's comedies, tragedies and histories through "scaled-down worlds that are vivid, accessible and comic".
"The pot of marmalade plays Juliet beautifully," said one critic. "Lily James is going to have her work cut out to beat this performance when she tackles the role later this year."
Led by artistic director Tim Etchells, and devising their work through improvisation, Forced Entertainment were called "the best group of stage actors in Britain" by the Financial Times and have performed in Australia, Japan, Canada and the US.
In Quizoola, a 24-hour webcast streamed live, the group staged a television-style quiz, comprising thousands of questions asked and answered on stage, with the mood shifting from genial pub quiz to sinister police interrogation as the intensity increased.
The groups staged their first show for children in December 2014 at the Barbican. Combining "homemade visual magic" and sound effects, The Possible Impossible House featured a talking mouse and a troupe of dancing soldiers set against a backdrop of collages and projections.
Forced Entertainment's work has been studied in UK and European university syllabuses. The group said it tries to "explore what theatre and performance can mean in contemporary life… We're interested in making performances that excite, challenge, question and entertain other people. We're interested in confusion as well as laughter."
The Ibsen prize, established in 2008 with Peter Brook as the inaugural recipient, is worth 2.5m Norwegian kroner (£200,000) to the winner. The prize will be presented at a ceremony in Oslo in September during the International Ibsen Festival, where Forced Entertainment will also perform a symposium of their work.
Forced Entertainment's members – Etchells, designer and performer Richard Lowdon and performers Robin Arthur, Claire Marshall, Cathy Naden and Terry O'Connor, have all been with the company since its formation.
Register for free to continue reading
Registration is a free and easy way to support our truly independent journalism
By registering, you will also enjoy limited access to Premium articles, exclusive newsletters, commenting, and virtual events with our leading journalists
Already have an account? sign in
Register for free to continue reading
Registration is a free and easy way to support our truly independent journalism
By registering, you will also enjoy limited access to Premium articles, exclusive newsletters, commenting, and virtual events with our leading journalists
Already have an account? sign in
Join our new commenting forum
Join thought-provoking conversations, follow other Independent readers and see their replies