Smith becomes Jones as Sheridan is chosen to play Bridget on stage
David Lister
,
Arts Editor
Tuesday 16 August 2011 00:00 Comments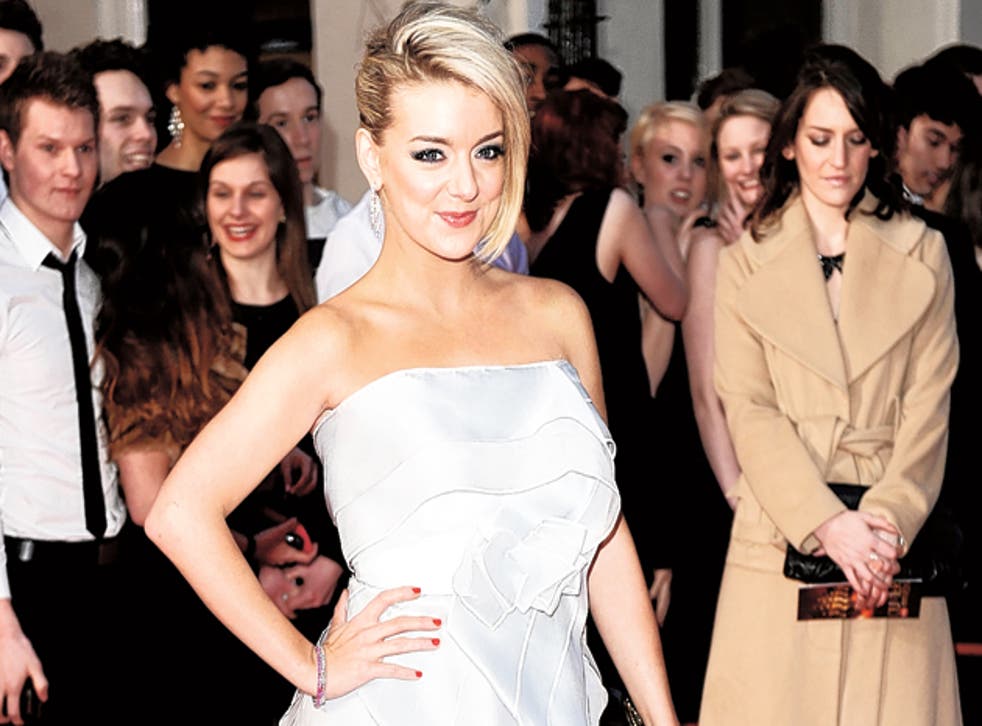 Bridget Jones is returning with a vengeance. The angst-ridden and accident-prone singleton who won fame in Helen Fielding's columns in The Independent before conquering the world in a book and on screen, is about to bring her comic self-doubt and unfulfilled relationships to the West End stage.
The show and cast have not been officially confirmed, but the Olivier Award-winning actress Sheridan Smith is almost certain to win the role, having impressed Fielding in extensive workshops for the production.
Followers of both parties on Twitter will have seen Smith voicing some Bridget-like self-doubt, only for Fielding to reassure her: "You ARE Bridget Jones."
The musical is likely to find a West End theatre next year. As fans of Bridget Jones will have already gleaned, Lily Allen is writing the music and Stephen Daldry, director of Billy Elliot, has been mooted as director. Meanwhile, Fielding is understood to be writing a new book about her character and a third movie is being planned, with Renée Zellweger again putting on pounds to play the heroine.
In the last film, Bridget Jones: The Edge of Reason, she finally got together with Mark Darcy, who was played by Colin Firth. Working Title, the British film company behind the first two movies, is preparing the new film.
Firth revealed the possible plot to a reporter from the American magazine Entertainment Weekly .
Firth told the magazine: "I can tell you that Bridget and Mark can't have children, I think that's the way it goes on. So then she makes the huge mistake of going back to Daniel Cleaver [Hugh Grant's character] for long enough to get pregnant.
"And I think he dumps her and she's left stranded, and guess who comes back to rescue her?"
Whether that does turn out to be the plot, and whether Firth's tongue was in his cheek, remains to be seen.
It certainly is likely that all three stars of the last film in 2004, Zellweger, Firth and Grant, will feature in the next movie, though it is to be hoped that the new film and musical will make more of Bridget's female friendships and often hilarious chats with her two girlfriends.
This was a key feature of Fielding's columns in The Independent and in the book, but it was one that was curiously under-represented in the previous two films.
The musical version is likely to show a younger Bridget than the new film, one who is still single. There will also be an emphasis on dance in the West End show. Smith certainly would seem to be ideal casting for the role of Bridget on stage.
Smith played the lead in the musical Legally Blonde in the West End and won rave reviews, as she did for her follow-up role in a revival of the Terence Rattigan play Flare Path.
Smith's proven ability as an actress – both comic and serious, singer and dancer – together with the endorsement of Fielding may suggest that the official confirmation of her landing the part of Bridget won't be too far away.
Register for free to continue reading
Registration is a free and easy way to support our truly independent journalism
By registering, you will also enjoy limited access to Premium articles, exclusive newsletters, commenting, and virtual events with our leading journalists
Already have an account? sign in
Join our new commenting forum
Join thought-provoking conversations, follow other Independent readers and see their replies