Stage 100 power list hails theatre director Jamie Lloyd as 'new Sam Mendes'
Adam Sherwin
Friday 03 January 2014 01:00 Comments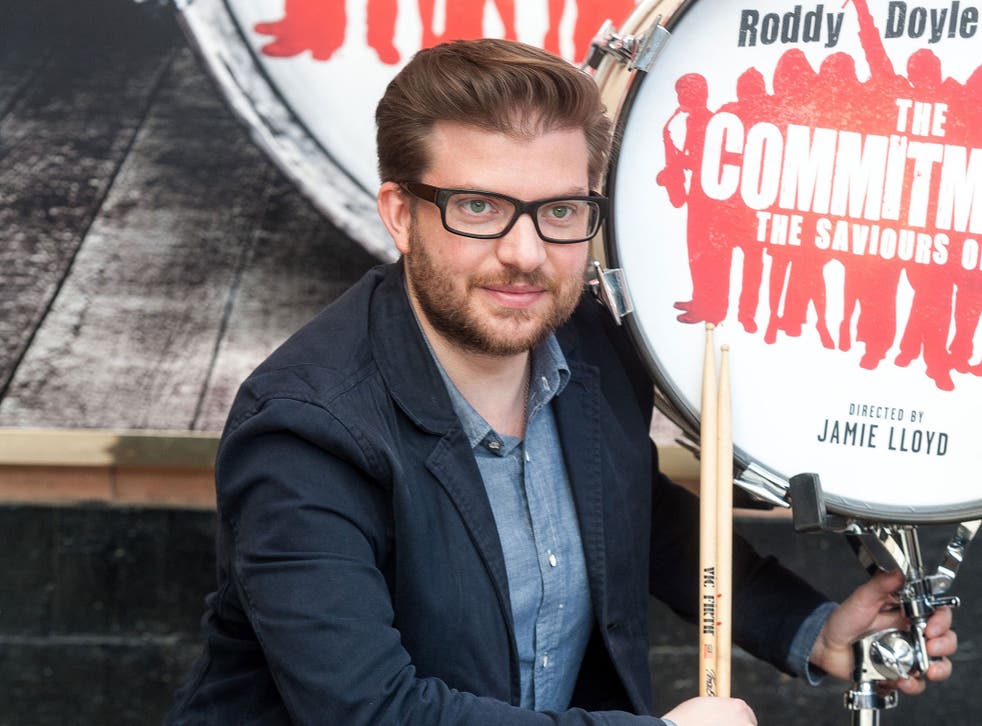 Jamie Lloyd has become the youngest director to break into The Stage 100 power list since Sam Mendes.
The 33-year-old – whose reinvention of Macbeth cast James McAvoy as a king stalking a ravaged and dystopian Scotland – has entered the list of theatre's most influential players at number 20.
The list is topped for the fifth year in a row by Ambassador Theatre Group's joint chief executives Howard Panter and Rosemary Squire. But Lloyd, who ruled himself out of the running for the National Theatre's artistic director post last year, is the youngest director to make it into the top 20 since 1998 when the feat was achieved by Mendes, who has since gone on to become an Oscar winner in Hollywood.
He followed his "Mad Mac" take on Macbeth, which enjoyed a sell-out run at the Trafalgar Studios in London, with Harold Pinter's The Hothouse, starring Simon Russell Beale and John Simm.
He crowned the year with a revival of The Pride, Alexi Kaye Campbell's play about changes in attitude towards homosexuality in Britain, featuring Hayley Atwell.
Lloyd earned his big break directing Harold Pinter's The Caretaker at the Sheffield Crucible in 2006. He won the Olivier Award for outstanding achievement in an affiliate theatre in 2008 for The Pride, and he was associate director of the Donmar Warehouse from 2008 to 2011.
The director, from Poole, Dorset, then launched his own production company in partnership with the ATG. Lloyd is nominated for best director at the WhatsOnStage Awards, alongside his former mentor Michael Grandage.
Actors who made the 100 list include Dame Helen Mirren, Daniel Radcliffe and Matt Smith. Panter and Squire are now on course to equal the record held by The Stage 100's most successful ever entrant – Andrew Lloyd Webber, who was placed third this year.
Alistair Smith, deputy editor of The Stage and editor of The Stage 100, said: "Having shared the top spot with the National Theatre's Nicholas Hytner and Nick Starr in 2013, ATG's Panter and Squire were a clear number one this year.
"In 2013, ATG was bought by private equity firm Providence in a deal worth in excess of £350 million. That deal was a game-changer and was the biggest theatre transaction that has ever taken place in the UK market. It was the theatrical equivalent of Roman Abramovich buying Chelsea in 2003. With Providence's backing, ATG will have access to a war chest that puts it on a completely different footing to any other player in the UK market"
Mr Smith added: "Elsewhere in the list, it's good to see the excellent performance of regional theatres such as Sheffield (9) and Chichester (15) at a time when many organisations are facing cuts in their local and central government funding. Meanwhile, Jamie Lloyd, the director of shows such as Macbeth and The Hothouse becomes the youngest director to make it into the top 20 since Sam Mendes in 1998."
The Stage Top 20
Last year's position in brackets
1. Howard Panter/Rosemary Squire (Ambassador Theatre Group) [1=]
2. Nicholas Hytner / Nick Starr (National Theatre) [1=]
3. Andrew Lloyd Webber (Really Useful Group) [6]
4. Cameron Mackintosh and Nick Allott (Cameron Mackintosh Ltd) [4]
5. Sonia Friedman (Sonia Friedman Productions) [11]
6. Michael Grandage / James Bierman (Michael Grandage Company) [7]
7. Bill Kenwright (Bill Kenwright Productions) [12]
8. Nica Burns / Max Weitzenhoffer (Nimax Theatres) [8]
9. Gregory Doran and Catherine Mallyon (Royal Shakespeare Company) [new entry]
10. Dominic Dromgoole and Neil Constable (Shakespeare's Globe) [14]
11. Daniel Evans and Dan Bates [Sheffield Theatres] [18]
12. Nick Thomas (Qdos Entertainment) [11]
13. Thomas Schumacher (Disney Theatrical Group) [new entry]
14. Scott Rudin (Producer) [new entry]
15. Jonathan Church and Alan Finch [Chichester Festival Theatre] (9)
16. David Lan (Young Vic Theatre) [15]
17. Josie Rourke and Kate Packenham (Donmar Warehouse) (17)
18. Sam Mendes and Caro Newling (Neal Street Productions) [new entry]
19. Michael McCabe (Producer) [new entry]
20. Jamie Lloyd (director) [new entry]
Register for free to continue reading
Registration is a free and easy way to support our truly independent journalism
By registering, you will also enjoy limited access to Premium articles, exclusive newsletters, commenting, and virtual events with our leading journalists
Already have an account? sign in
Join our new commenting forum
Join thought-provoking conversations, follow other Independent readers and see their replies