The Independent's journalism is supported by our readers. When you purchase through links on our site, we may earn commission.
To Kill a Mockingbird play saved after Harper Lee sets up non-profit company
The performance rights to stage the play in Lee's hometown Monroeville were set to be discontinued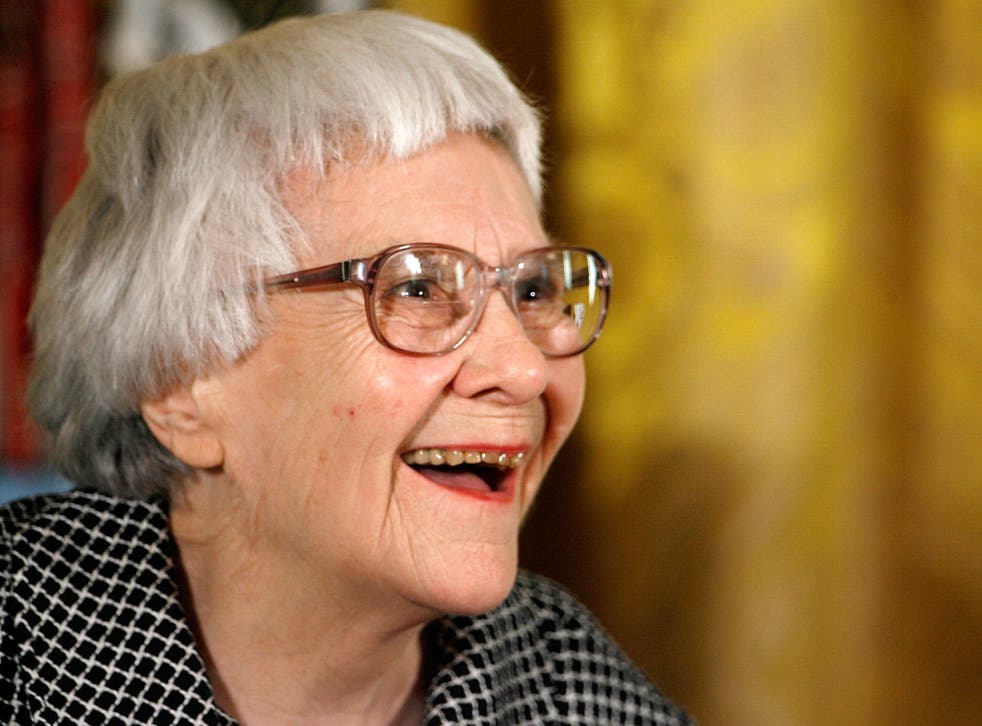 Harper Lee has rescued a production of her classic novel To Kill a Mockingbird after a dispute threatened to end performances of the play in the author's hometown.
The stage version of To Kill a Mockingbird was set to lose its performance rights in Monroeville, Alabama after company Dramatic Publishing decided not to extend the licence after 2015.
Luckily, the 88-year-old writer has now saved the play by setting up her own not-for-profit company that will produce stage versions of the book in the city.
Mockingbird Company will produce the play from next year with proceeds going towards projects in the local community.
The 10 books voted most valuable to humanity

Show all 10
Dramatic Publishing announced on their Facebook page that Lee's company would be producing the play from 2016:
We are also happy to announce that the play will be performed by Mockingbird Players, who have acted this American classic so well for so long. We believe that this is the best way (from the stage) to celebrate Ms. Lee's masterpiece throughout the greater Monroeville area.
A Facebook page was called Save Monroeville's To Kill a Mockingbird play was set up to bring attention to the issue and help keep the play in Lee's hometown. The page garnered support from around 4,000 people and even big names such as Oprah and JK Rowling.
Following the news that Lee's company will be producing the play, the group posted on their page:
Thank you to everyone who wrote, called and supported our efforts. Although we don't think our effort alone turned the tide, we do feel as though our effort showed how important this play means to Monroeville and abroad.
Again, thank you and see you next year at the play!
The play will continue to be staged by the Monroe County Heritage Museum and performed by local amateur dramatics group The Mockingbird Players.
Back in 2013 Lee took legal action against the museum for selling Mocking souvenirs in its shop after opposing her application for a federal trademark for the title of the book. But the dispute has since been settled.
The play is thought to drive tourism to Monroeville, drawing in around $200,000 per year in ticket sales, hotels, restauratns and tours.
Until recently To Kill a Mockingbird was Lee's only published novel, however her second book will be released later his year after a manuscript was unearthed.
Lee said that she was not aware that the manuscript of the novel had survived but said she was "humbled and amazed" that the new book was going to be published.
Go Set a Watchman was written before To Kill a Mockingbird but was put aside after publishers rejected it. The story picks up with an adult Scout returning home to Alabama to visit her lawyer father Atticus Finch.
Go Set a Watchman is set to be published on 14 July.
Additional reporting by Associated Press
Register for free to continue reading
Registration is a free and easy way to support our truly independent journalism
By registering, you will also enjoy limited access to Premium articles, exclusive newsletters, commenting, and virtual events with our leading journalists
Already have an account? sign in
Register for free to continue reading
Registration is a free and easy way to support our truly independent journalism
By registering, you will also enjoy limited access to Premium articles, exclusive newsletters, commenting, and virtual events with our leading journalists
Already have an account? sign in
Join our new commenting forum
Join thought-provoking conversations, follow other Independent readers and see their replies