Sergei Polunin performs stunning dance to Hozier hit 'Take Me To Church'
The 'bad boy' of ballet teamed up with David LaChapelle for a beautiful video
Jess Denham
Wednesday 11 February 2015 11:44 Comments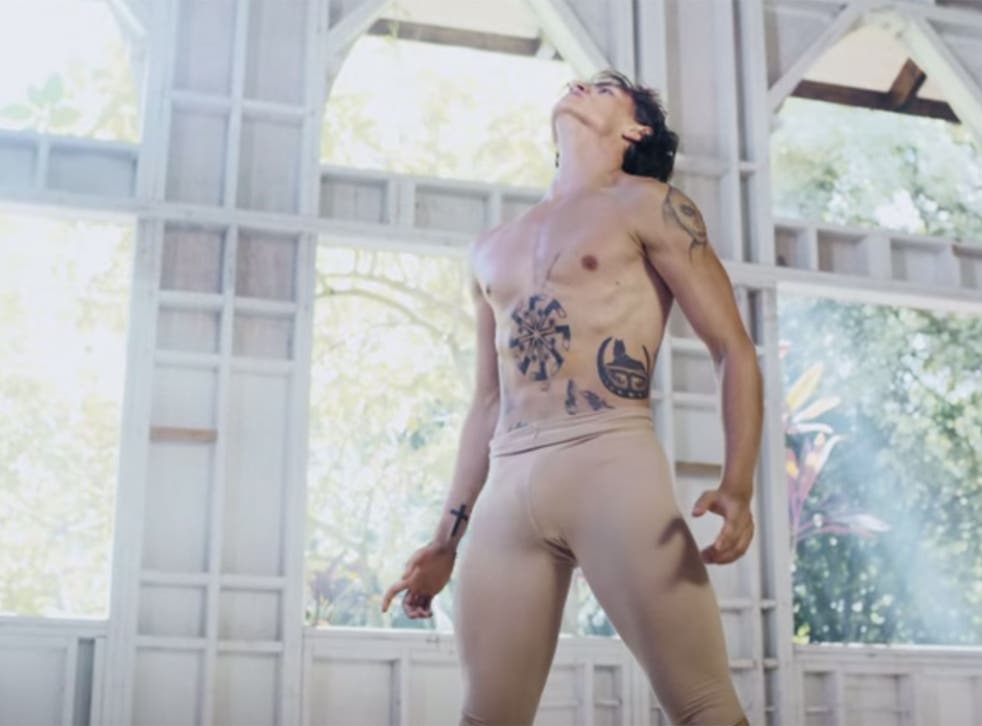 Ukranian ballet dancer Sergei Polunin has performed his stunning visual interpretation of Hozier's "Take Me To Church" and it's so good, you have to see it to believe it.
Directed by David LaChapelle, the atmospheric video sees the 25-year-old pirouette and sauté to the chart-topping anti-gay oppression anthem, against a beautiful backdrop of a studio amongst the trees.
Former British Royal Ballet principal dancer Polunin performs dressed only in nude tights, as sunlight glimmers through the white room's arched windows, creating a spiritual effect.
His passionate four-minute sequence reflects the demons of Hozier's hit and showcases his impressive artistry and skill.
Polunin trained at a gymnastics academy for the age of four to eight, before moving onto the Kyiv State Choreographic Institute and joining the British Royal Ballet School at 13.
Notoriously tricky to work with and known as the "bad boy" of ballet, he is currently a principal dancer with Moscow's Stanislavsky Music Theatre and Russia's Novosibirsk State Academic Opera and Ballet Theatre.
Polunin has starred in Marc Jacobs modelling campaigns and been photographed by Gus Van Sant, as well as featuring in music videos.
Sia's "Elastic Heart" video brought classical dance to her fans, albeit it controversially, with eccentric actor Shia LaBeouf seen performing with 12-year-old Maddie Ziegler.
Sia's dancers also dressed in skin-coloured clothes, with the singer-songwriter having to apologise after many viewers claimed the sexual overtones were paedophilic and disturbing.
"Maddie and Shia are two of the only actors I felt could play these two warring 'Sia' states," she said in a statement. "My intent was to create some emotional content, not to upset anybody."
If you fancy a new take on the video, check out Bridesmaids star Kristen Wiig's "special" Grammys rendition.
Register for free to continue reading
Registration is a free and easy way to support our truly independent journalism
By registering, you will also enjoy limited access to Premium articles, exclusive newsletters, commenting, and virtual events with our leading journalists
Already have an account? sign in
Join our new commenting forum
Join thought-provoking conversations, follow other Independent readers and see their replies