William Shakespeare: Globe Theatre artistic director vows to 'reclaim' Bard's plays for women
Emma Rice's inaugural season features new version of Cymbeline 'renamed and reclaimed' to focus on the king's daughter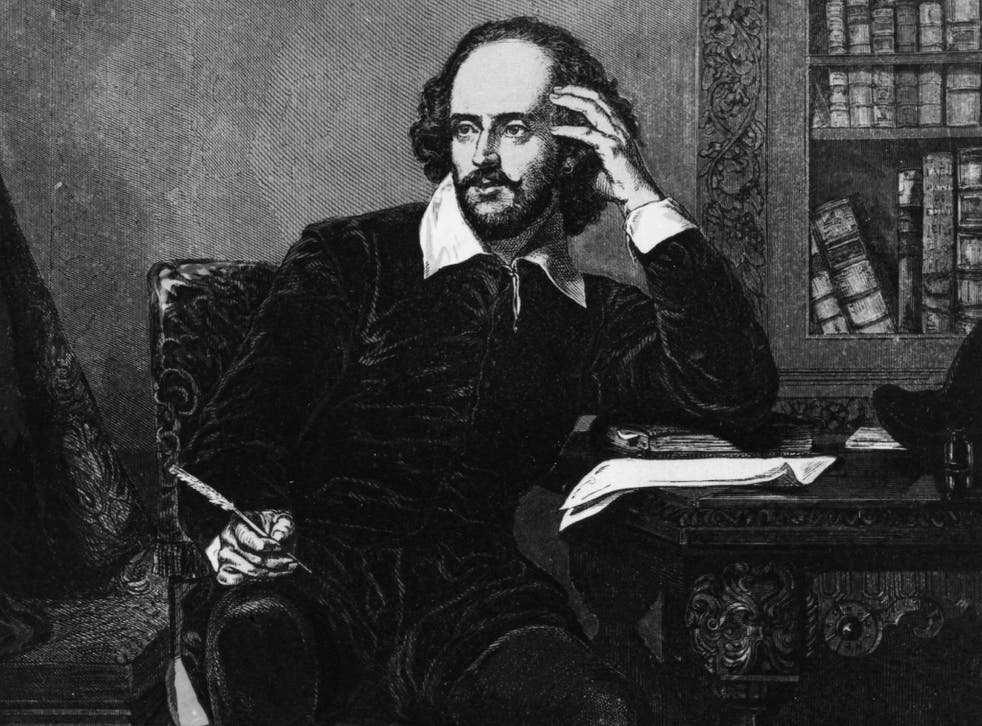 Lady Macbeth may be a rare meaty female role in Shakespeare's body of work, but even she demanded to be 'unsexed' so she could be more manly. Now the new female artistic director of the Globe Theatre is set to tackle the gender deficit in the Bard's work by "reclaiming" his plays for women and targeting "50/50" performers split between men and women during her tenure.
Emma Rice announced her inaugural season as artistic director of Shakespeare's Globe in London, which opens with A Midsummer Night's Dream on April 30. But one of her most intriguing productions of her first season is Imogen, a new version of Shakespeare's Cymbeline that has been "renamed and reclaimed" to focus on the king's daughter who is recast in the lead role.
Globe associate director Matthew Dunster will stage the production in the autumn. "This is Cymbeline. He's not rewriting it, he's reworking it. He calls it reclaiming and retelling," Ms Rice said of the story of the Ancient British king and his daughter who marries for love.
Imogen has three times as many lines than Cymbeline in the play, she pointed out. "Matthew is really giving her the lead role, the status all the men have: the Hamlets and the Richards. Let's give Imogen the title and look at it through her lens."
Cymbeline is the only Shakespeare play that Ms Rice herself has directed. Such a production at the Globe sends a "massive message" about the importance of the female voice, the incoming artistic director said. "It's a thrilling thing."
Ms Rice, the first female artistic director of the Globe, said she was not worried about recasting the plays or experimenting with the text.
"These stories have been told many times and they are going to be told many more times, so I don't feel fearful," she said. "It's a big wide world out there, let's blast it with our personal passions and see what happens."
It fed into wider plans which Ms Rice revealed. "I'm aiming to get a much greater proportion of women onstage, but you can't prescribe and you can't make it happen in a heartbeat. But I'm certainly trying to make [the gender balance] 50/50." "
How can we get the female voices through and change the mould?" she added.
This comes despite only 16 per cent of Shakespeare's 981 characters being women. His work is "amazingly fluid" Ms Rice said and pointed to recent comments by actor Geena Davis, who said to put more women in films, the makers should change half the men's names in the script to women.
Referencing King Lear, Ms Rice said: "There's no reason why Gloucester can't be a woman. If anyone could bend gender, it's Shakespeare. It just takes a changed mind-set." In recent years, Maxine Peake has played Hamlet, and Harriet Walter has led all-female casts of Julius Caesar and Henry IV.
Ms Rice joins the Globe from Cornwall-based company Kneehigh Theatre, where she started in 1996 and later became joint artistic director. She follows Dominic Dromgoole, who leaves the Globe in April after a decade in the role.
She will direct A Midsummer Night's Dream in the first season, which includes a staging of Macbeth directed by Iqbal Khan, The Taming of the Shrew and Kneehigh's 946 The Amazing Story of Adolphus Tips.
She wants to make the Globe the "most accessible and inviting space in London" with every production having signed, audio described and captioned performances. There will also be relaxed shows and she encourages parents with babies and young children to attend.
Join our new commenting forum
Join thought-provoking conversations, follow other Independent readers and see their replies