Albion, Almeida Theatre, London, review: A work of deeply absorbing emotional richness
Rupert Goold directs Mike Bartlett's new play, their first collaboration since their award-winning production of 'King Charles III'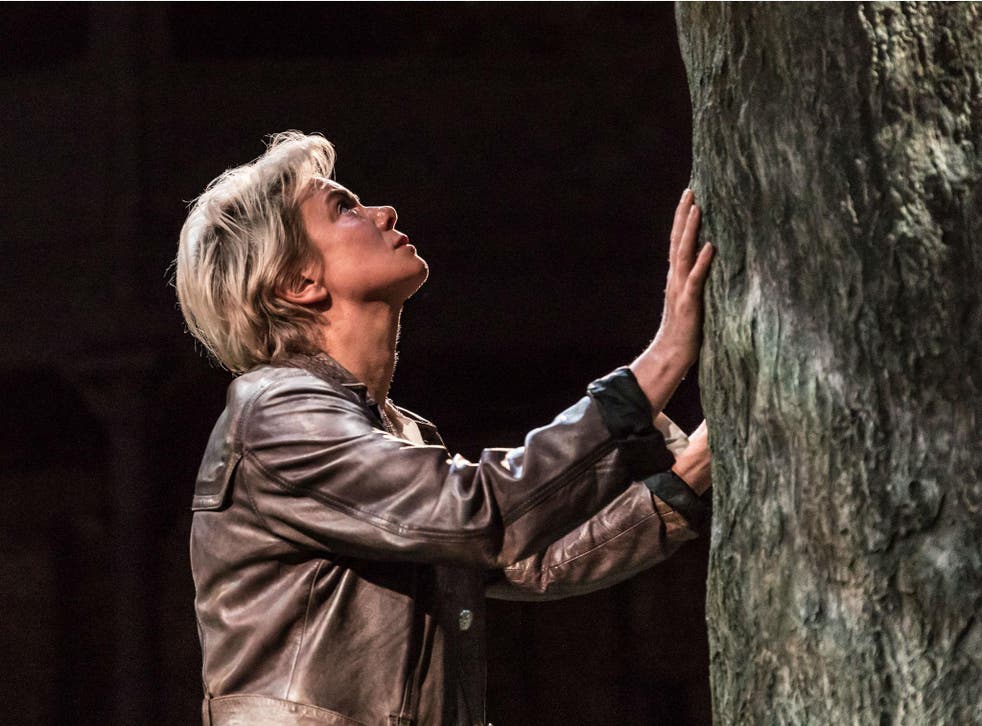 The Almeida's winter season gets off to a terrific start with this new play by Mike Bartlett, his first collaboration with director Rupert Goold since they worked together on the provocative and award-winning "future history" of King Charles III.
Albion is a work of deeply absorbing emotional richness and symphonic density, in the tradition of plays such as The Cherry Orchard that focus on a family in a country house during pivotal times. As the title suggests, it's a piece about a certain kind of British identity and you could say that it's a Brexit drama without the word ever being mentioned.
But it's not a satire, like the one written by its novelist character, on the "wilfully ignorant people ... who are responsible for the shocking results of some completely unnecessary plebiscites". Rather, it's a tragicomedy that explores why some folk, such as the protagonist, are passionately intent on turning the clock back to some imagined golden era.
Audrey Walters is a successful businesswomen, with a string of design shops, who buys an old rural estate with the object of restoring its historic garden – laid out as 31 separate compartments so that it can never be appreciated in a single view – to its former glory. The Almeida has been reconfigured by Miriam Buether so that we sit in a horseshoe shape round one of these plots: the Red Garden which Weatherbury, the owner who designed the scheme, dedicated to his fallen colleagues and friends from the First World War.
Victoria Hamilton is in glorious form as Audrey, firing off tactless remarks as she marches forward on her mission. She's unafraid to speak her mind with the neighbour who hopes that the grounds will be kept open to the community (not on her agenda) or with the jobbing student (superbly played by Luke Thallon) who cleans the windows or with her second husband (an amusingly laid-back Nicholas Rowe) whose penchant for drifting through life she puts down to his partly Spanish blood. She admires the entrepreneurial zeal of the hard-working young Polish cleaner (Edyta Budnik) who is building up a thriving business by offering a better service than Margot Leicester's obstructive old retainer, needy and arm-twisting because of illness.
What Hamilton's performance brings out in a brilliantly funny and desolating way, though, is that Audrey is one of the principal casualties of her own visionary-but-blinkered approach. She's appalled to discover that her best friend from student days, now a celebrated novelist (played with shrewd wit by Helen Schlesinger) has embarked on an affair with her aspiring literary daughter (Charlotte Hope). Does she really know either of them? And what about her soldier son who was blown up by a roadside bomb in Iraq? Without telling anyone at the time, Audrey has spread his ashes over this garden, much to disgust of Anna (Vinette Robinson), his partner during his last three months who claims that it was the pressure of his mother's form of patriotism that sent him to the Middle East and his horribly premature death.
Goold's fluently orchestrated production controls the tragicomic mood with a masterly touch. The choreographed scenes of planting and uprooting, as we follow the project from late February to mid-November, are performed to exquisitely well-chosen music, such as a beautiful pop setting of DH Lawrence's great poem "Piano".
From the wittily executed aftermath of an Agatha Christie-themed party to the sometimes alarming, sometimes elegiac, sections where the ghost of the son literally haunts this plot, the show doesn't put a foot wrong. A sparsely attended 55h birthday tea begins in farce as Audrey's peace is disrupted by sound checks from the rock festival that has migrated next door and ends with the prolonged melancholy sight of the candles on the cake burning down in the dark.
I don't want to give away the ending, but it seemed to me to speak to our ambivalence about a protagonist who, despite everything, can assert: "Romance isn't false. It's spirit that can inspire real change. The fantasy that brings the reality into being."
A crime if Victoria Hamilton doesn't feature on all the shortlists for this year's Best Actress awards.
Register for free to continue reading
Registration is a free and easy way to support our truly independent journalism
By registering, you will also enjoy limited access to Premium articles, exclusive newsletters, commenting, and virtual events with our leading journalists
Already have an account? sign in
Register for free to continue reading
Registration is a free and easy way to support our truly independent journalism
By registering, you will also enjoy limited access to Premium articles, exclusive newsletters, commenting, and virtual events with our leading journalists
Already have an account? sign in
Join our new commenting forum
Join thought-provoking conversations, follow other Independent readers and see their replies