All That Fall, Jermyn Street Theatre, London
Paul Taylor
Friday 12 October 2012 12:42 Comments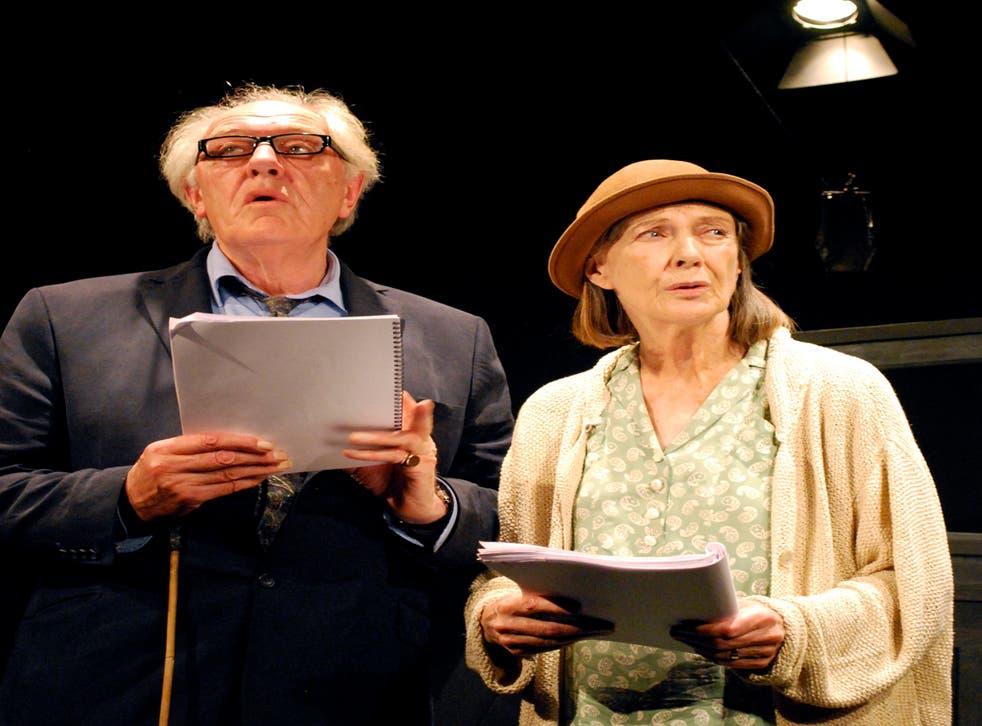 "It is suicide to be abroad. But what is it to be at home...what is it to be at home? A lingering dissolution," declares the elderly, ailing Mrs Rooney in Beckett's 1957 radio play where she is heard dragging herself to a rural station in order to meet her blind husband off the mysteriously delayed train from Dublin.
Eileen Atkins captures the blackly hilarious note of high-flown, determined martyrdom ("I'm left-handed on top of everything else!") with brilliant exactitude in her magnificent performance in this landmark event which – in its weird intermediate nature – is like a metaphoric distillation of the character's sense of journeying limbo-like strandedness.
Beckett insisted that the quality of the deeply Irish and quirkily accessible All That Fall depends on "the whole thing's coming out of the dark" and adamantly refused permission for it to be staged. He may well have changed his mind, though, if he could have seen Atkins, Michael Gambon and the rest of crack cast in Trevor Nunn's mountingly persuasive hybridised version which presents the play as a script-in-hand radio performance.
The resulting show finds new ways of being true to the play's rum self-consciousness about its own acoustic conventions and visual reinforcement for its extraordinary modulation from bucolic vaudeville to disturbing intimations of child-murder and enveloping desolation. For example, there's delicious incongruity between the lumbering bulk of Mrs Rooney and the stick-like physique of Atkins, as is she heaved – all gratified outrage – in and out of the racehorse clerk's automobile. And though Paul Groothuis's excellent sound design is pre-recorded, there's a lovely tongue-in-cheek feel to these exaggerated farmyard noises that include a run-over hen.
Being able to see as well as hear the excellent Gambon as the blind husband – who here appears as if he is struggling to suppress the effects of a traumatic shock – perhaps lessens the ambiguity of the character's unexplained role in the fate of the child who fell out of the carriage. But who would want to miss the haunting infinite bleakness in Atkins's gaze when, after receiving news of the "accident", she turns to support her spouse and the noise of the wind and is heightened, in this version, to apocalyptic proportion as they trudge on. An uncategorisable show that is also, in its commitment to thinking outside the box, unforgettable.
To 3 Nov; 0207 287 2875
Register for free to continue reading
Registration is a free and easy way to support our truly independent journalism
By registering, you will also enjoy limited access to Premium articles, exclusive newsletters, commenting, and virtual events with our leading journalists
Already have an account? sign in
Join our new commenting forum
Join thought-provoking conversations, follow other Independent readers and see their replies