Betrayal, York Theatre Royal, review: A gripping adaptation of Harold Pinter's affair
A wonderfully realised period piece starring Amanda Ryan and Mason Philips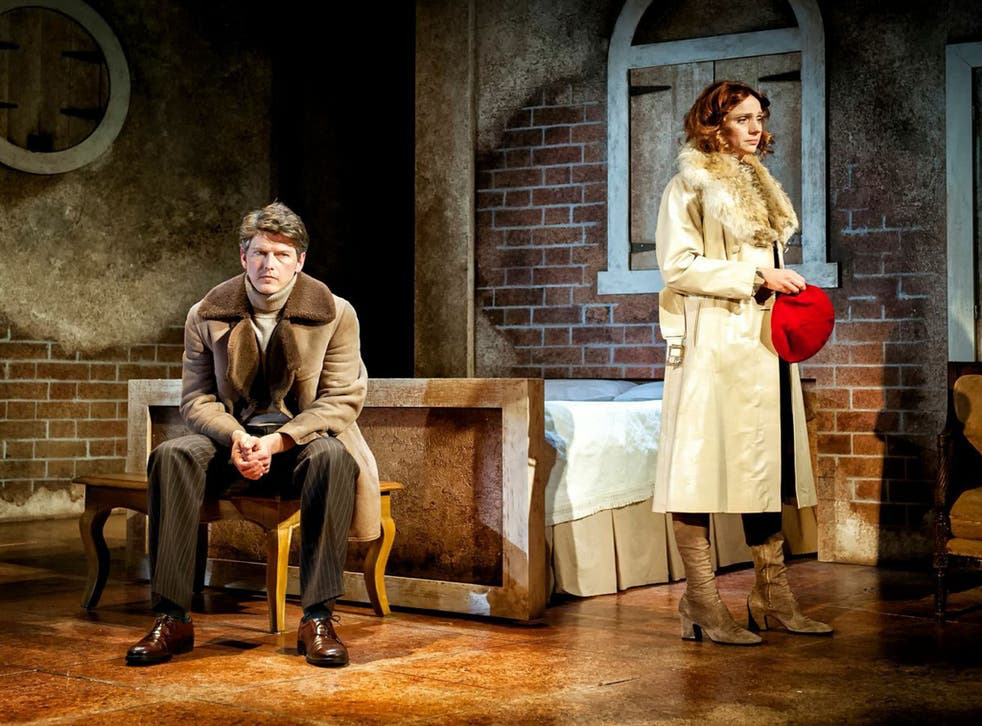 There is little in the way of warmth in Harold Pinter's masterly dissection of middle class philandering.
He traces the unhappy love triangle, cold and brittle in their mutual disloyalty, on a backwards journey in time from the stilted world-weary aftermath of the affair to the soaring optimism of its first drunken overtures.
This is a gripping adaptation of the playwright's astonishing public airing of his own seven-year extra-marital relationship with the broadcaster Joan Bakewell.
It is also a wonderfully realised period piece – as 1970s as a bottle of Mateus Rose wine – a dysfunctional Good Life without the cosy comedy.
The scenes are elegantly signposted with the projection of Pinter's stark directions onto the peeling walls of the set which efficiently propels us from the confines of the Kilburn love nest to Venice and back.
Amanda Ryan is an alluring Emma, happily cheating on husband Robert (a menacing Mason Philips) with his best friend Jerry (Mark Hesketh) as the trio while away the decade hopping in and out of bed and knocking back the booze.
Poignantly, the victims – the couples' children and Jerry's (probably) faithful doctor spouse - are only spied in faded family photos.
To 18 October.
Register for free to continue reading
Registration is a free and easy way to support our truly independent journalism
By registering, you will also enjoy limited access to Premium articles, exclusive newsletters, commenting, and virtual events with our leading journalists
Already have an account? sign in
Register for free to continue reading
Registration is a free and easy way to support our truly independent journalism
By registering, you will also enjoy limited access to Premium articles, exclusive newsletters, commenting, and virtual events with our leading journalists
Already have an account? sign in
Join our new commenting forum
Join thought-provoking conversations, follow other Independent readers and see their replies