Birmingham Royal Ballet, Sadler's Wells, London, review: A splendid star performance from Brandon Lawrence
A triple bill, beginning with 'Arcadia', a new work by Birmingham Royal Ballet's first artist Ruth Brill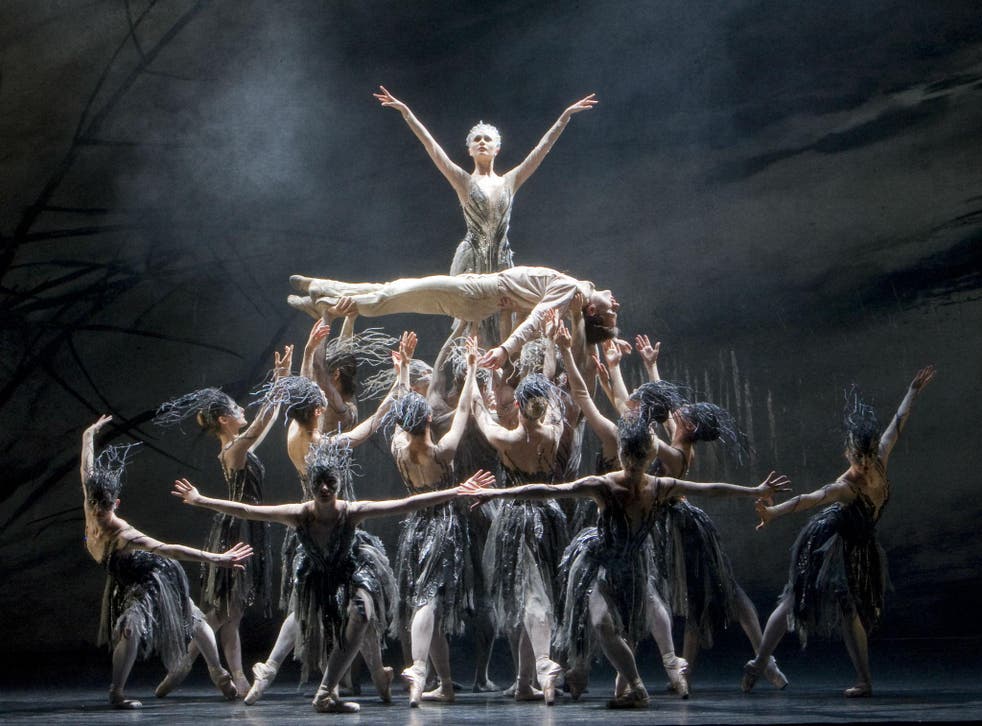 Ruth Brill's new Arcadia has a lush atmosphere and a splendid star performance from Brandon Lawrence. Playing the god Pan, Lawrence is by turns animalistic, lyrical and lively, with a gorgeous flow of movement throughout.
This triple bill celebrates Birmingham Royal Ballet as a creative company, with two commissioned works and one by its artistic director, David Bintley. The company has also just announced plans for more new works through the Ballet Now series, with new music as well as new dance. The success of Brill, a BRB dancer, is also a reminder that this company has a strong record in dancing the works of female choreographers, something too unusual in the dance world.
Arcadia is her first large-scale work, with a commissioned score by saxophonist John Harle and bright pastoral designs by Atena Ameri. Lawrence's Pan moves through the forest, worshipped by villagers and encountering nymphs and the goddess of the moon.
Brill creates bouncy steps for the ensemble, while Pan's dances show a fine range of moods, from arrogance with the villagers to reverence in his dances with Céline Gittens's moon goddess. Her storytelling is less clear; she could do more to dramatise Pan's changes of heart. Arcadia is an appealing, confident work from a choreographer to watch.
I'd call Le Baiser de la fée a rare work, but two British companies have revived versions of it this spring. Scottish Ballet brought back Kenneth MacMillan's 1960 staging, while BRB perform Michael Corder's, made for them in 2008. All Baisers have to deal with Stravinsky's tricky, Tchaikovsky-inspired score, with its uneven dramatic pacing. Corder creates fluent, attractive steps, but not much variety in tone.
Jenna Roberts dances with bold attack as the fairy who chooses a child and comes to reclaim him as an adult. I love the moment when she emerges from the shadows, in place of the hero's bride. Lachlan Monaghan dances crisply as the hero, while Momoko Hirata is delightful as the bride, quick and alert. John Macfarlane's smoky designs could show more contrast between the villagers and the fairy world, but are always handsome and impressive.
The evening ends with Bintley's very popular Still Life at the Penguin Café, an eco-cabaret with dancers playing endangered animals. Maureya Lebowitz is elegant as the Utah Longhorn Ram, while Brill shows fleet footwork as the Great Auk. Tyrone Singleton moves with grandeur as the Southern Cape Zebra.
Join our new commenting forum
Join thought-provoking conversations, follow other Independent readers and see their replies