Birmingham Royal Ballet, London Coliseum, review: Explosively good between patches of plodding choreography
Céline Gittens and Mathias Dingman bring the standout moments
Zo Anderson
Friday 20 March 2015 14:55 Comments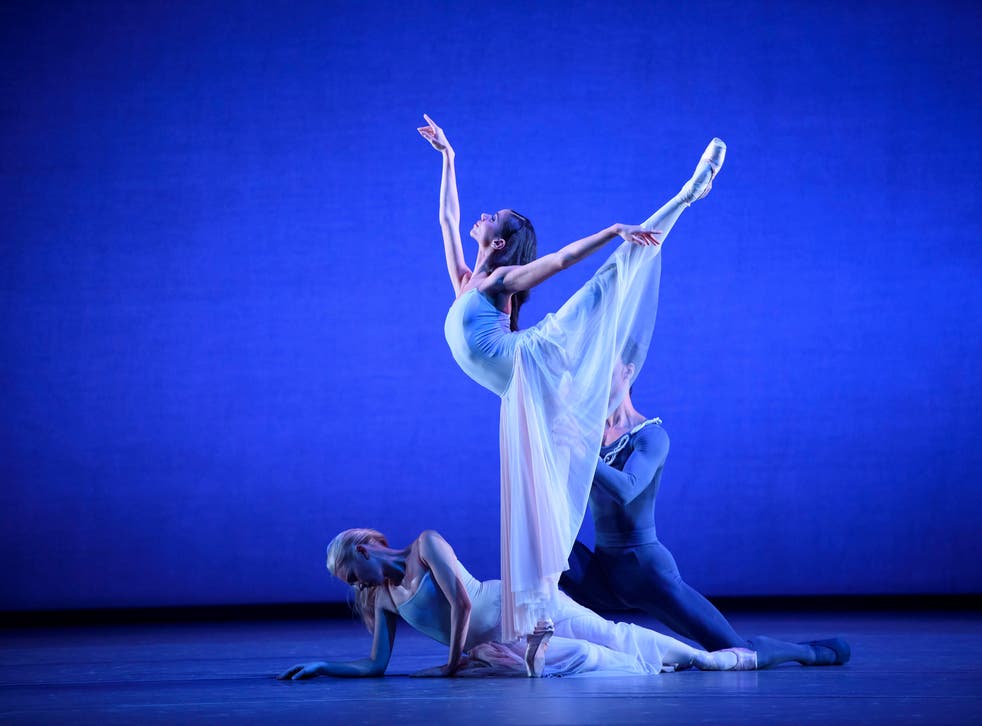 Birmingham Royal Ballet visit London in force, with thundering chorus for David Bintley's pop staging of Carmina Burana and dancers sweeping across the stage in George Balanchine's Serenade. There's dash in the performances, too, with standout appearances from rising stars Céline Gittens and Mathias Dingman.
Danced to Tchaikovsky, Serenade is a moonlit ballet full of New World energy. This performance needed more drive from the corps, but was lit up by Gittens, a long-limbed dancer with flowing line and vivid stage presence. Elisha Willis was underpowered as the ballet's "heroine" figure, but Momoko Hirata brought brilliant attack to the third soloist role.
Carmina Burana was the first ballet Bintley made as director of the Birmingham company, in 1995; this revival celebrates his 20th anniversary. Paul Murphy conducts the Royal Ballet Sinfonia and the singers of Ex Cathedra in a ripsnorting account of Orff's walloping music. Designer Philip Prowse piles up cartoon imagery for spring, drinking and gluttony.
Bintley's choreography has plodding patches but plenty of big roles. Dingman is explosively good as an angry seminarian, limbs twitching and pulsing with rage. Iain Mackay is taut and forceful as the lovesick man grappling with Samara Downs' goddess Fortuna.
Until 21 March. Box office 020 7845 9300. See www.brb.org.uk for tour dates.
Register for free to continue reading
Registration is a free and easy way to support our truly independent journalism
By registering, you will also enjoy limited access to Premium articles, exclusive newsletters, commenting, and virtual events with our leading journalists
Already have an account? sign in
Join our new commenting forum
Join thought-provoking conversations, follow other Independent readers and see their replies