Birmingham Royal Ballet, (Un)leashed, Sadler's Wells, review: Laura Day is a pugnacious female Peter in urban take on Peter and the Wolf
A new triple bill of works by female choreographers, including Ruth Brill's contemporary take on Sergei Prokofiev's classic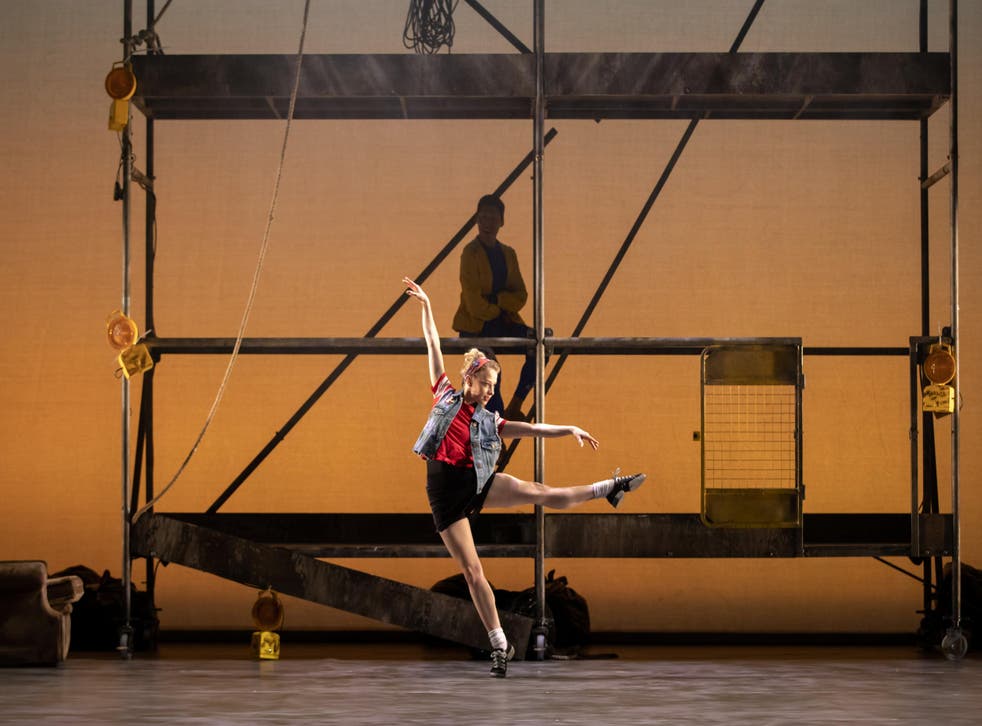 In [Un]leashed, Birmingham Royal Ballet (BRB) shows off alert, individual dancers in a programme by women choreographers. Didy Veldman's new Sense of Time lacks focus, but the dancers highlight the delicacy of Jessica Lang's Lyric Pieces and the nimble characterisation of Ruth Brill's new Peter and the Wolf.
This London season will be BRB's last under director David Bintley, who has led the company since 1995. It shows some of the key qualities of Bentley's tenure: his commitment to new work, his record of programming work by women (all too rare among ballet directors) and, alongside this triple bill, his own popular romcom, Hobson's Choice.
Lang's Lyric Pieces, created in 2012, sets dancers moving fleetly through Grieg piano pieces, weaving in and out of a folding paper set. Maureya Lebowitz and Celine Gittens are standouts in a bright cast.
23 films to watch out for this summer

Show all 23
Veldman's Sense of Time is part of the company's Ballet Now programme, an ambitous plan for ten new works to new music. Veldman's theme is the pressure of modern life, but Joana Dias's designs, dominated by a wall of old-fashioned suitcases, suggest an earlier era. Though Veldman aims to evoke the barriers and divisions of present-day politics, with dancers reaching through and across the wall, the emotional punch doesn't land. A dance for Delia Mathews, who never puts down her mobile phone, doesn't move past the obvious point.
Gabriel Prokofiev's new score mixes orchestral and electronic sound. The ballet's finest moment is a duet for the wonderful Céline Gittens and Brandon Lawrence. After a jittery beginning, Prokofiev's music swings into a waltz, sound and dancing opening out into something lyrical and free.
Company dancer Brill is establishing a career as a choreographer. Peter and the Wolf shows a sharp eye for movement and storytelling. I had doubts when the curtain went up on Spike Kilburn's industrial set: when ballet tries to do urban, it can come out looking very prim. As Brill brings on her human and animal characters, introduced by Sergei Prokofiev's score and Hollie McNish's narration, the show perks right up.
Laura Day is a pugnacious female Peter, all springy energy and fearless decision as she plots to capture Mathias Dingman's predatory Wolf. Tzu-Chao Chou is a virtuoso bird, teasing and fluttering through bravura steps. Conducted by Philip Ellis, the Royal Ballet Sinfonia bring out the fizz and texture of the music.
London season continues until 29 June. Box office 020 7863 8000.
Join our new commenting forum
Join thought-provoking conversations, follow other Independent readers and see their replies