Breakin' Convention, Sadler's Wells, London review: Festival of hip-hop dance theatre boasts incredible range
Back for its 16th year, the festival can take in big names and emerging stars, from teenage breakdancers to the stupendous South Korean Jinjo Crew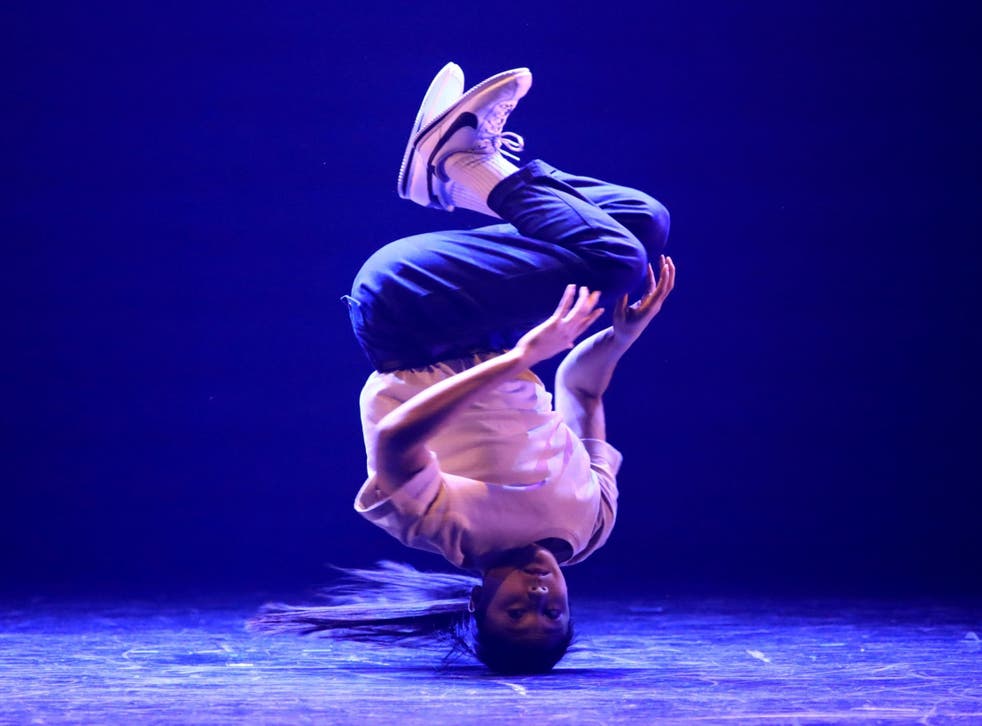 One of the great joys of Breakin' Convention is its range. Back for its 16th year, the festival of hip-hop dance theatre can take in big names and emerging stars, from teenaged breakdancers to the stupendous South Korean Jinjo Crew. This year's festival kicked off with the event's first adult cabaret night, and will end with the outdoor, family-friendly Park Jam. All hip-hop life is here.
The main stage show is still the heart of Breakin' Convention. Jonzi D, the founder and artistic director, hosts the night alongside the marvellous sign language interpreter Jacqui Beckford. Together, they keep a varied show motoring forward, framing its many changes of mood.
At one extreme, British dancer Theo "Godson" Oloyade leads a powerful team in RAW, using the driving force of krump to express emotional and political turmoil. It's a fierce, relentless work: movement bunches and seethes through the bodies of masked dancers, like anger boiling up with nowhere safe to go.
Then there's the poised elegance of Logistx, a 15-year-old breakdancer from San Diego. She has a superb sense of stillness and flow. Her flexibility and gymnastic strength aren't ends in themselves: she uses them to colour and open up her dancing, so that a backflip becomes the highpoint of a curling phrase.
There's a focus on hip-hop for storytelling, for exploration. In her solo Finding Me, American popper Angyil McNeal uses the robotic, flickering qualities of the dance to suggest a fragmented personality, switching from one identity to another.
40 of the greatest plays ever written

Show all 40
Throughout, there's a sense of community. There are danced and spoken tributes in memory of performer Jack Saunders and DJ Paul "Trouble" Anderson, while the event builds connections from the Sadler's Wells stage dance world to the Instagram stardom of champion dancers. It's the only place I can image hearing the words: "Make some noise for the Arts Council!".
Jinjo Crew's Rhythm of Korea is a knockout finale. This champion crew open with a traditional Korean play in masks and costume (though you can see the Nike trainers peeking out from the satin trousers). Then they erupt into dazzling, acrobatic dancing. Dancing in loose overshirts, they wind in and out, so that when the shirts come off, they're tied into knotted lengths of fabric. Then the dancers use those as giant skipping ropes, leaping and flipping over and through.
The solos are astonishing: impossible spins on heads or hands, soaring jumps that switch direction midair. In my favourite move, one dancer holds his body in a horizontal handstand, then sprints forward in a waggling, wriggling run on his hands, like a very cool crocodile in a hurry. It's a sensational end to a happy night.
Join our new commenting forum
Join thought-provoking conversations, follow other Independent readers and see their replies