Chitty Chitty Bang Bang, West Yorkshire Playhouse, review: Keeps to a winning blend of fun and peril
After slightly spluttering start the show fires on all cylinders with much-loved scenes and tunes brought on thick and fast
Jonathan Brown
Friday 11 December 2015 14:46 Comments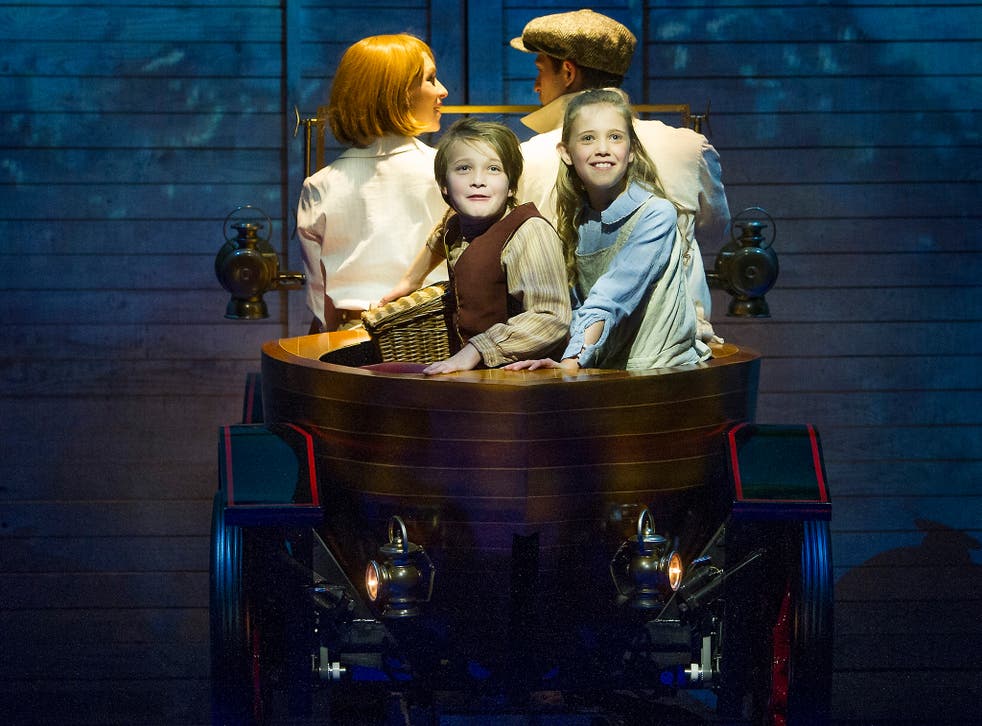 Ian Fleming's much-remarked predilection for sex and sadism makes his death-bed conversion to the cause of children's writing one of the more intriguing literary makeovers of the 20th century. The 1968 film version of his flying car fable is rarely described as anything other than a loose re-working of the bedtime story the Bond creator once used to soothe his son.
Yet it is the one that commands the popular imagination bearing as it does the unforgettable stamp of a Roald Dahl screenplay, a Sherman brothers score and production by 007 film mastermind Cubby Broccoli. James Brining's stage adaptation – the first since the 2002 West End inaugural production – brings with it a new sense of vulnerability to the fractured Potts family whilst rarely straying too far from the winning blend of fun and peril that defined the celluloid classic.
After a slightly spluttering start the show is soon firing on all cylinders with much-loved scenes and tunes brought on thick and fast. The Playhouse (in collaboration with Music & Lyrics) has thrown everything at this feel good Christmas production – song, dance, whizzy gadgetry and a vast and breath-taking set which transports us through the winding green lanes of post-Edwardian England before hurling us off Beachy Head into a starry sky or setting us afloat beneath the menacing bow of a dreadnought. Performances also scarcely miss a beat and Henry Kent and Caitlin Surtees are outstanding as Jeremy and Jemima.
To 30 January and then touring nationally
Register for free to continue reading
Registration is a free and easy way to support our truly independent journalism
By registering, you will also enjoy limited access to Premium articles, exclusive newsletters, commenting, and virtual events with our leading journalists
Already have an account? sign in
Join our new commenting forum
Join thought-provoking conversations, follow other Independent readers and see their replies