Crave, Barbican, London, review: Dance version of Sarah Kane's play is coolly abstract
The overlap of dance and theatre is uneven in Julie Cunningham & Company's staging of the playwright's bleak text 
Zo Anderson Comments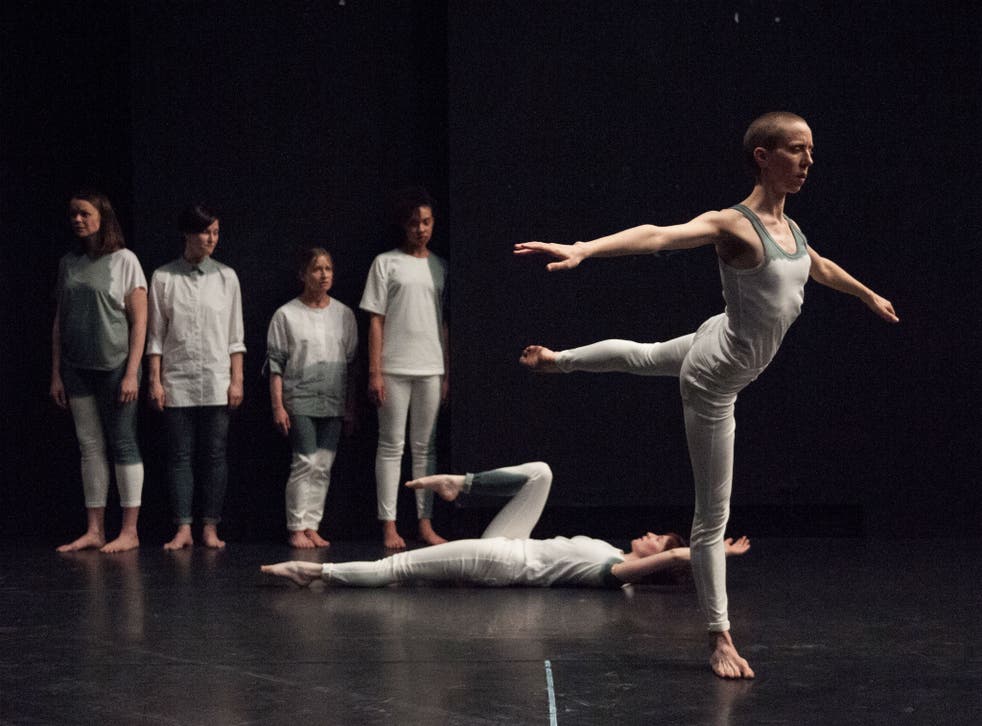 "If you don't speak, I can't help you," says one of the characters in Crave, Sarah Kane's haunting 1998 play. It has a different resonance on a stage shared with dancers.
In Julie Cunningham & Company's dance/theatre staging, the four voices of Kane's text are matched by four dancers. Cunningham's choreography is often coolly abstract, the four dancers moving on their own paths among the speakers, occasionally mirroring or engaging with them. It's a distant echo of the way Kane's overlapping monologues clash into each other, falling in and out of dialogue.
Cunningham was an outstanding dancer with the Merce Cunningham and Michael Clark companies, with elegant line and eloquent feet. Her physical style is clear and austere, but as a choreographer she's shown an interest in texts dealing with identity and turbulent emotion, from Kate Tempest to Anohni, of Antony and the Johnsons.
In Crave, the voices deal with memory, love, suicide, wanting children, rape. The darkest themes sit like splinters in a text full of the demands of everyday life, overlapped with comedy and moments of great happiness. The staging, directed by Cunningham and Joyce Henderson, is quietly neutral, with a bare space and grey-toned costumes. Playground sounds are heard over the opening scene, as dancers and actors lie and stretch, sometimes smudging the chalk lines on the floor.
A, played here by Anna Martine Freeman, gives a rapturous account of love, told in the details of daily life. Later she returns to the same tone for a second speech, but this time the lyrical outpouring is suffused with the threat of manipulation, exploitation and abandonment. Cunningham wraps herself around Freeman this time, pushing her back, different instincts warring in what may be two versions of the same person.
Portman tells of the agony she endured to be a dancer

Show all 2
The overlap of dance and theatre is uneven. At one point, Cunningham moves into a taut, held position, and it's almost a distraction from the words. Later, as she turns slowly on the spot, her physical clarity becomes a strong counterpoint to the tangled complexity of the text. Sometimes the dance simply coexists with the words, going on in the background.
Yet Cunningham also weaves them together in unexpected ways. At the end, the speakers walk off, leaving the dancers still moving. The overlapping solos look like a continuation of the text, monologue and dialogue now deeply internalised.
Register for free to continue reading
Registration is a free and easy way to support our truly independent journalism
By registering, you will also enjoy limited access to Premium articles, exclusive newsletters, commenting, and virtual events with our leading journalists
Already have an account? sign in
Join our new commenting forum
Join thought-provoking conversations, follow other Independent readers and see their replies