Crystal Springs, Park Theatre, review: 'Acutely intelligent'
Astringent and empathetic with performances of clarity and depth
Paul Taylor
Monday 11 August 2014 12:33 Comments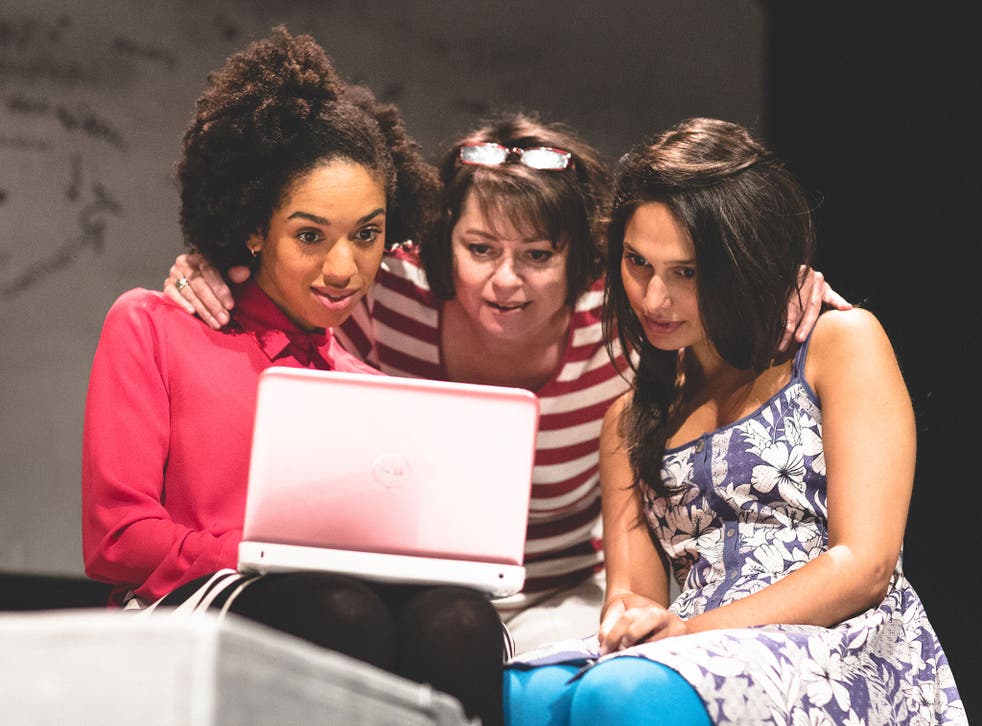 This is an acutely intelligent play about cyberbullying amongst teenage girls, a situation here worryingly exacerbated by the social insecurities and the differing attitudes towards social media of their mothers.
Written by the American author Kathy Rucker and now set in England, it is astringent and empathetic and communicated in performances that have both great clarity of outline and depth of insight by Jemma Gross's excellent five-strong all-female cast.
It starts at the end, with the community still in shock at the suicide of 16 year old Hayley and then works back, Betrayal-like, to the ominously celebratory beginning.
What happened to Hayley, via online imposture, was cruel beyond belief, but it's a mark of the play's maturity that it does not demonise the perpetrators.
Everything and everybody is in an intractable tangle of attitudes and responses that are a mixture of the understandable and the regrettable.
I haven't room to do justice here to the gradually perceived intricacy of the situation, which involves class, the stigmatisation of depression amongst teenagers, and the thinning-out of the idea of dependable friendship.
It dramatises a digitally destabilised world of superficial popularity where to "unfriend" involves just a tap at the keyboard and where, in a multi-fold manner that Katherine Whitehorn could not foresee when she made this famous quip, "a mother's place is always in the wrong". Highly recommended.
To 31 August
Register for free to continue reading
Registration is a free and easy way to support our truly independent journalism
By registering, you will also enjoy limited access to Premium articles, exclusive newsletters, commenting, and virtual events with our leading journalists
Already have an account? sign in
Register for free to continue reading
Registration is a free and easy way to support our truly independent journalism
By registering, you will also enjoy limited access to Premium articles, exclusive newsletters, commenting, and virtual events with our leading journalists
Already have an account? sign in
Join our new commenting forum
Join thought-provoking conversations, follow other Independent readers and see their replies