Dance review: Boy Blue Entertainment, Barbican Theatre, London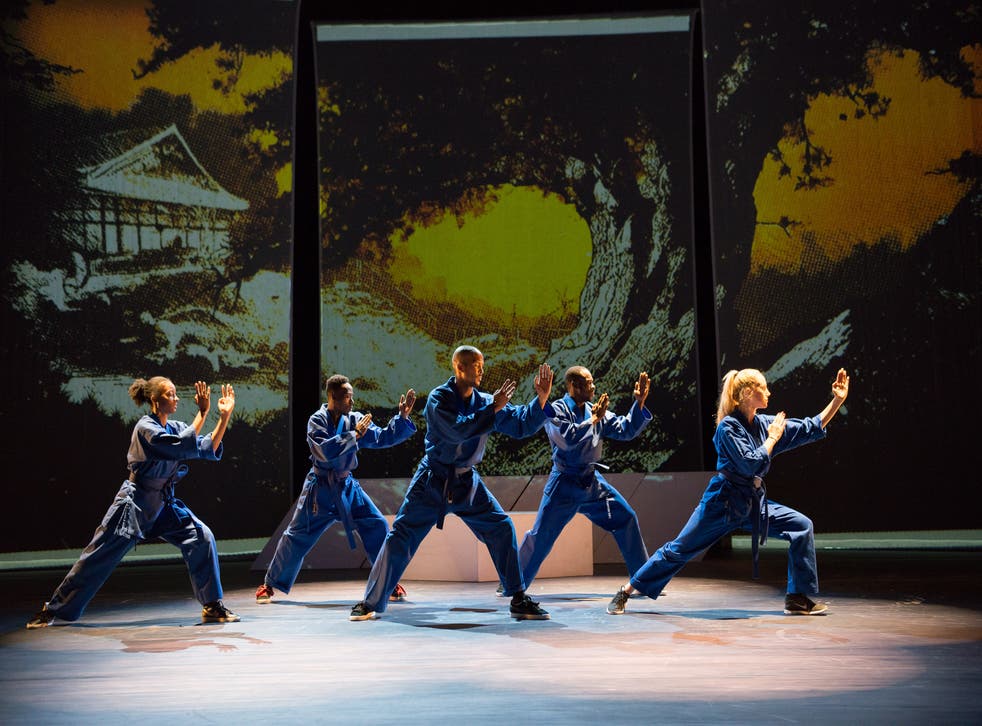 The Five and the Prophecy of Prana puts some of the UK's best hip hop dancers into a mash-up of superhero comics, Japanese manga and kung fu movies. The storytelling is a jumble, but the moves are terrific.
Created by the award-winning Boy Blue Entertainment, who worked on Danny Boyle's Olympic opening ceremony, The Five is a co-commission by Barbican and Derry-Londonderry City of Culture. It's a martial arts extravaganza with a convoluted plot.
Delinquents are given a chance to redeem themselves by training with the monk, danced by the marvellous Tommy Franzén. He is the last of the guardians, protecting the orbs that made up the divided soul of an evil emperor. Then the orbs fall into evil hands. Can our heroes learn discipline in time to save the world?
Well, of course they can. The show revels in the bad-kids-make-good storyline of countless martial arts movies, complete with training montages, flashbacks and origin stories for absolutely everybody.
A rattlingly deep voiceover rushes us incomprehensibly through the plot, helped by comic book captions. The designs are based on images by manga artist Akio Tanaka, expanded onto video screens by Yeast Culture, so that landscapes bloom around the action. Characters lipsync their dialogue, suggesting a dubbed movie. There's even a post-credits scene teasing a possible sequel.
Boy Blue directors Kenrick 'H2O' Sandy and Michael 'Mikey J' Asante clearly adore this material. They've brought in their heroes, such as Tanaka and monks from the Shaolin Temple. The pile-up of references is cheesy fun, but it's hard to care seriously about this battle of good and evil. We're nowhere near the raw depth of Boy Blue's work on Unleashed, the superb youth show inspired by the London riots.
If The Five evokes kung fu movies at their daftest, it also delivers their spectacle. Hip hop and fighting moves mesh wonderfully. The rebellious heroes add fabulous shimmies and footwork to their martial arts exercises. Fight scenes explode with acrobatics in sharp rhythm.
Franzén is heroic, finding both the dignity of an old sage and the quicksilver attack of a warrior. As the corrupted guardian, Michèle 'Paleta' Rhyner winds herself into contortionist poses, scuttling like a spider.
Theo 'Godson' Oloyade has surprising sweetness as the chubby member of the Five. When he shapes up – revealing Oloyade's own astonishing abs – he keeps a sense of warmth in his powerful moves. The Five rambles, but its dancers don't waste a second.
Until 2 November. Box office: 0845 120 7511
Join our new commenting forum
Join thought-provoking conversations, follow other Independent readers and see their replies