Death Takes A Holiday, Charing Cross Theatre, London, review: It's sometimes hard to keep a straight face, as when Death complains about his work-load
Thom Southerland's musical 'Death Takes A Holiday' is based on the 1928 Italian play of the same name, which inspired the film 'Meet Joe Black'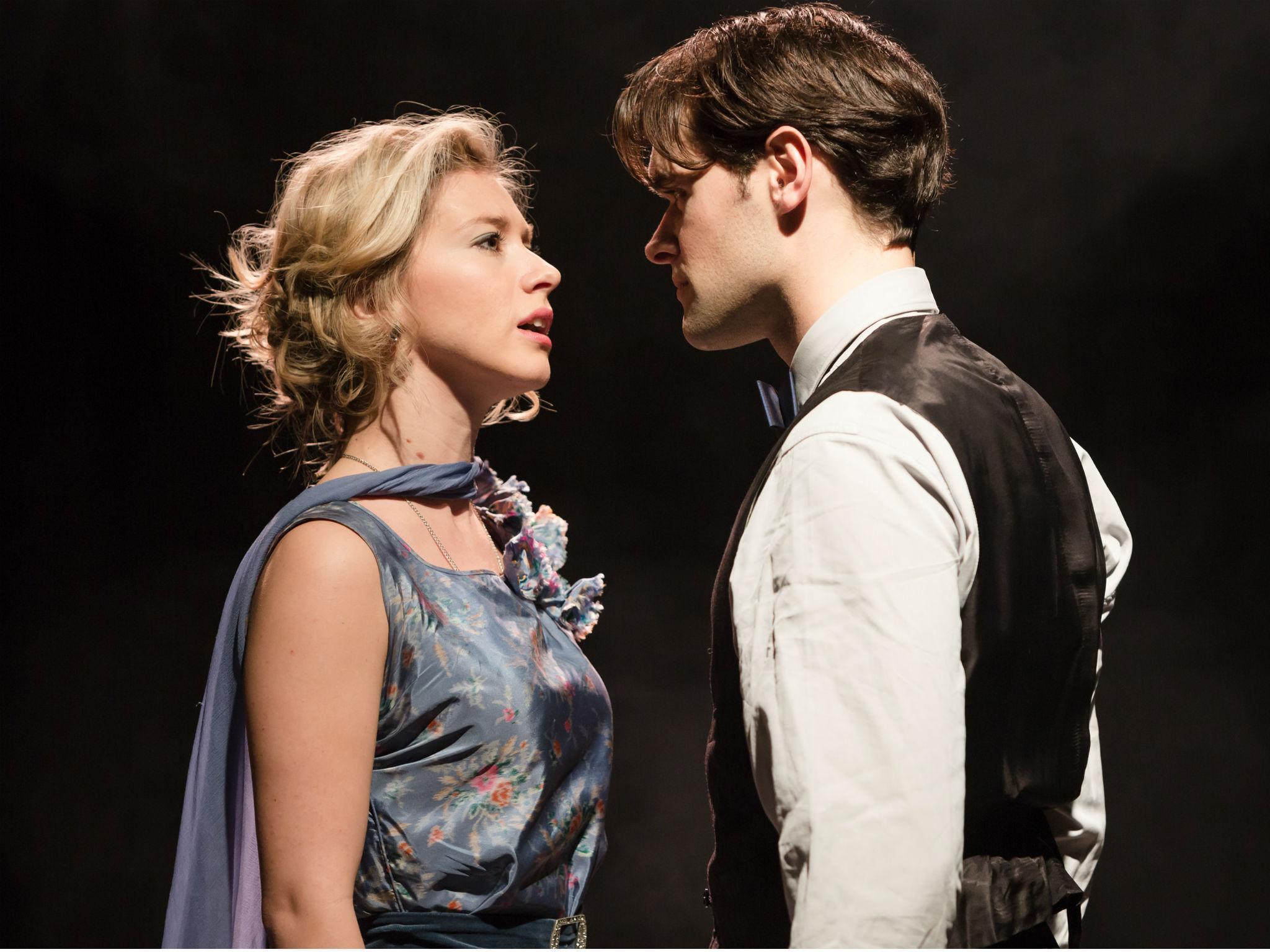 The Grim Reaper gives his scythe the weekend off in this 2011 musical by Maury Yeston. It finds the ideal exponent in Thom Southerland, who has a particular affinity for Yeston's work. He staged Grand Hotel at Southwark Playhouse and kicked off his inaugural season as artistic director of Charing Cross Theatre with a revival of his acclaimed production of the composer's Titanic. He now makes a strong case for Death Take A Holiday, a strange and stirring chamber musical (here receiving its European premiere) without persuading you that this is a master work.There are problems in this show with the tone, which veers between the rapturous and the ridiculous (sometimes managing to be both at once) and these prove, in my view, insurmountable.
Alberto Casella's 1924 play, here adapted by Thomas Meehan and Peter Stone, is best known for another of its many spin-offs: the Brad Pitt vehicle Meet Joe Black, a protracted movie that aptly made discerning viewers lose the will to live. The conceit is that Death finally encounters someone who makes him falter in his culling activities. Standing up during a dangerously fast car journey back from Venice, the newly engaged Grazia is a paradoxical vision of life-intoxicated recklessness. Unfamilarly smitten, Death decides to spare her and shut up shop for the weekend. Taking on the body of a handsome Russian prince who has just committed suicide, he appears at Grazia's family home in order to check out the human values that make life precious. He explains himself to her father, a duke, and swears him to secrecy on pain of – well, guess.
One of Yeston's greatest gifts as a composer is for the lush, yearning romanticism that here infuses the music so thrillingly sung by Chris Peluso (a square-jawed heartthrob in his tuxedo) and Zoe Doano in rich, glittering voice (if not offering quite as searching a portrayal) as Grazia. In numbers such as 'Alone Here With You' and 'More and More' the sheer outpouring of ardent sound by this pair and the sumptuous emotional turmoil whipped up by Dean Austin and his 10-piece band are a marvel.
On the other hand, it's sometimes hard to keep a straight face – for example, when Death complains about his workload in an agitated but jaunty-sounding fashion: "Famines, earthquakes/How they cost me/War and illness/They exhaust me." If there's a dark side to this prince, there's a funny side to his weekend visit – which the musical acknowledges in a clunky way.
There's a butler Fidele (James Gant) who overhears Death's private conversation with the duke and goes into a camp funk: "Give a cheer, give a shriek/As I probably won't be here next week." The duke (Mark Inscoe) is uncomfortably torn as a character between comic dread that disastrous offence will be given to Death, and the anguish of a father who lost his only son in the Great War and now stands to forfeit his daughter too. These two things are intimately connected, of course, but the show doesn't have the knack of using the poignant and the playful to offset each other.
The allusions to Roberto pay real dramatic dividends. Death is shifty about whether he was a friend of the fallen young man or only a passing acquaintance towards the end. It reminds us of how lonely and alien this figure is who has not yet known grief. There are powerful songs by Grazia's mother (Kathryn Akin), and also by Roberto's aviator comrade Major Fenton (played by the excellent Samuel Thomas), who recognises that the expression in the Prince's eyes is the same as he saw in those of his dying friend. I would have liked to know how this sibling features in Grazia's inner world.
As the characters progress towards the recognition that life is precious because it is finite, and that it is the condition for the death-defying infinity of love, the main couple feels too emblematic to have much personality, and winds up in repetitive situations. There's a surfeit of Gothic foggy haze but Morgan Large's atmospheric design sets the show in the crumbled ivy-sprouting wall of an Italian palazzo, with sections that can be pulled out to suggest colonnaded spaces.
Perhaps not the 'breathtaking new musical' heralded by the show's (ironically worded) strapline, but an interesting and intrepid one never the less.
Join our commenting forum
Join thought-provoking conversations, follow other Independent readers and see their replies