Drawing the Line, theatre review: 'A fresh perspective on India's partition'
Hampstead Theatre, London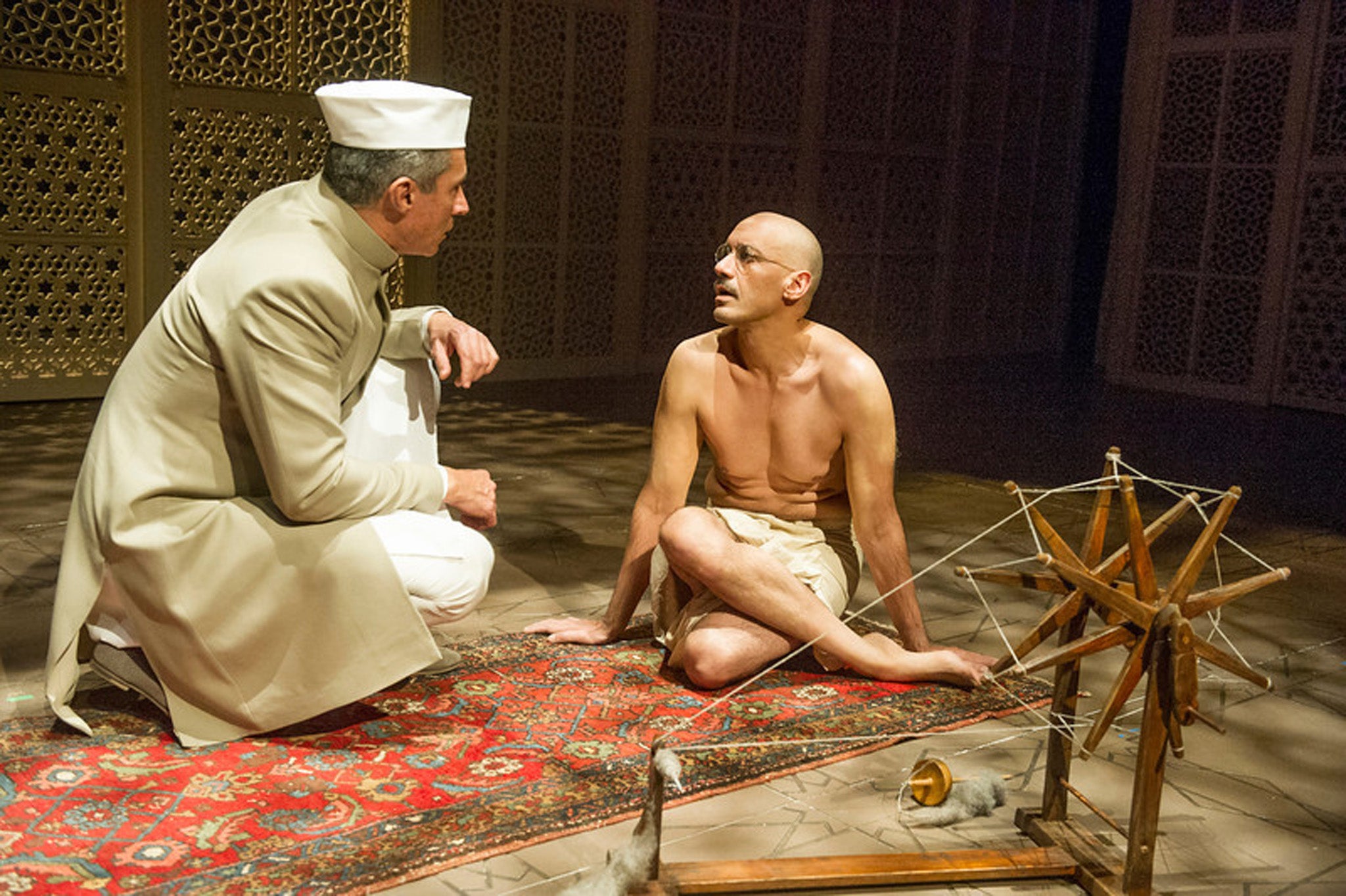 The Partition of India is a massive subject but in this powerful new piece Howard Brenton has had the fertile idea of approaching it from the perspective of a forgotten but crucial player.
Cyril Radcliffe was a British judge who knew nothing about India or maps but, in 1947, he was sent there by Prime Minister Clement Attlee to draw the line that would divide the sub-continent into two separate states. To add to the black absurdity, he was given just five weeks to complete the job.
Premiered in Howard Davies's lucid, elegant production, the play presents Radcliffe (excellent Tom Beard) as a tragicomic figure – a decent man who is driven to despair by the gradual realisation that, whatever he does, there will be a bloodbath.
A cynical hypocrite in Brenton's estimation, Viceroy Mountbatten (Andrew Havill) declares that 100, 000 deaths would be "an acceptable level of violence" and the play speculates about the pressures he may have brought to bear on Radcliffe because of his wife Edwina's affair with Nehru (a magnetic Silas Carson). Not all of it works (the handling of Gandhi feels stilted) but it's a fascinating play which views colonial culpability from an unexpected and singularly revealing angle.
To January 11; 020 7722 9301
Join our commenting forum
Join thought-provoking conversations, follow other Independent readers and see their replies