Edinburgh 2013: Dance Odysseys
Zo Anderson
Monday 19 August 2013 11:16 Comments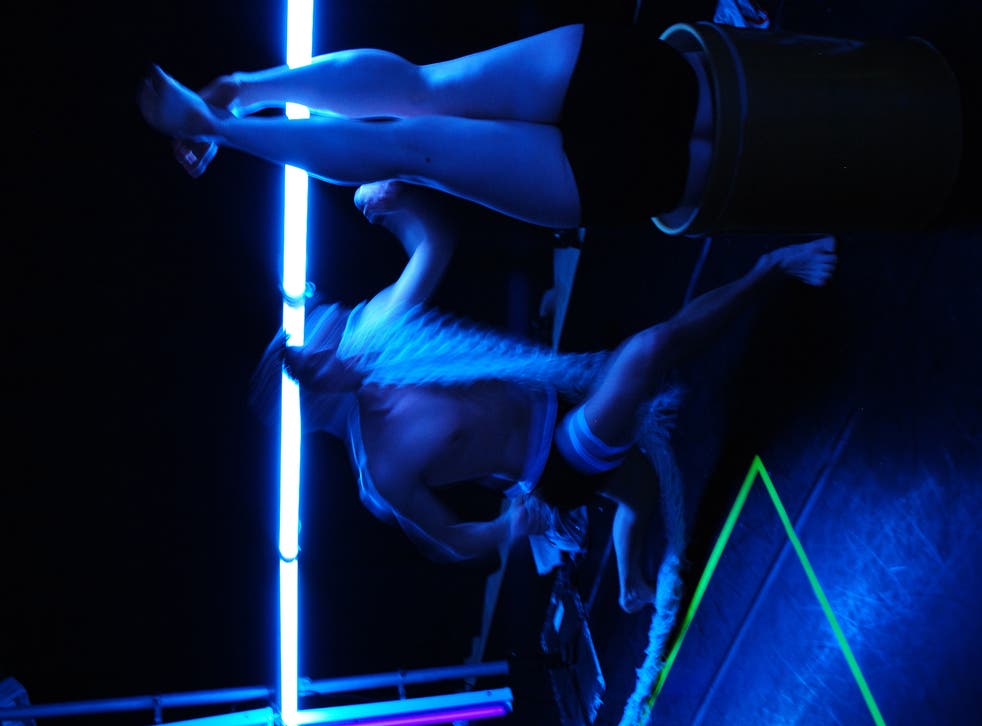 The International Festival's dance strand opens with Dance Odysseys, a programme of chamber dance that takes over the whole of the Festival Theatre for a weekend. Dances pop up in the foyers, along with talks and film screenings. The audience is taken backstage for many performances, sitting on the stage to watch.
Scottish Dance Theatre's SisGO takes that a step further. The audience, given clean white socks to pad about in, mingles with the dancers on one big dance floor. Beautiful, alien dancers flit or wriggle past you in the crowd, looking like Calibans or Ariels. Others, disguised as audience members, will burst into movement, or use neon ropes for crowd control. Half club night, half performance art, SisGo is stylishly done and very good fun.
In New Voices, Scottish Ballet commissioned a programme of short new works. James Cousins' Still it Remains is a focused female quartet, both meditative and driven. The dancers plunge into silky lunges or fold themselves into serene poses. Helen Pickett's The Room is an aggressive psychodrama, four dancers hurling themselves at each other in an enclosed space.
Even conventionally-staged dances are intimate, or claustrophobic. Christopher Hampson's Rite of Spring shows sibling rivalry in tense, athletic movement. One brother becomes militarised, while the other, touchingly danced by Constant Vigier, clings to their past life.
Until 19 August. Box office 0131 473 2000
Register for free to continue reading
Registration is a free and easy way to support our truly independent journalism
By registering, you will also enjoy limited access to Premium articles, exclusive newsletters, commenting, and virtual events with our leading journalists
Already have an account? sign in
Join our new commenting forum
Join thought-provoking conversations, follow other Independent readers and see their replies