Edinburgh 2013: The Three Lions - Prince William meets Davids Cameron and Beckham in this old-fashioned farce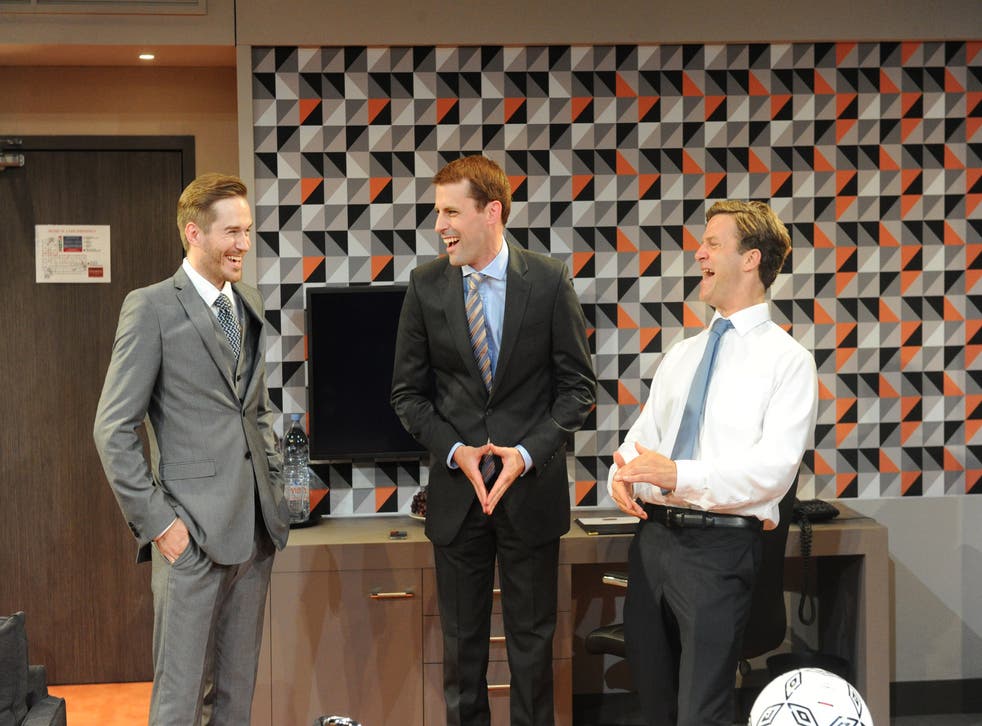 When David Beckham turned up at the Royal Wedding, many were baffled by the friendship between the footballer and the future King. What on earth could they have to talk about? Grammar and hair products, for a start. At least that's how William Gaminara imagines it in his witty new comedy, The Three Lions.
The third lion here is David Cameron and the scene is a Zurich hotel room on the night before England's failed bid to host the 2018 World Cup. As Cameron tries to get Beckham and Prince William to focus on Fifa strategy and speeches, it becomes clear that this is less a dream team than "Tweedledumb and Tweedledumber", led by a captain who has always thought football rather "chavvy". What could possibly go wrong?
Plenty. Gaminara's neat script combines light satire with good, old-fashioned farce - dropped trousers, wrong bedrooms, twins - and it's good fun, in a Radio 4 afternoon play sort of way. What elevates it into the premier league is its classy cast whose knockabout is as perfectly timed as a Beckham free kick. Dugald Bruce-Lockhart builds up a fine head of steam as the over-emphatic PM while Tom Davey's posh-but-dim Prince needs only open his plummy mouth to get laughs. It is Sean Browne's squeaky, relentlessly literal Beckham who steals the best lines, though, and with a shy smile emerges as man of the match.
To 26 August, not 13, 20 (0131 556 6550)
Register for free to continue reading
Registration is a free and easy way to support our truly independent journalism
By registering, you will also enjoy limited access to Premium articles, exclusive newsletters, commenting, and virtual events with our leading journalists
Already have an account? sign in
Register for free to continue reading
Registration is a free and easy way to support our truly independent journalism
By registering, you will also enjoy limited access to Premium articles, exclusive newsletters, commenting, and virtual events with our leading journalists
Already have an account? sign in
Join our new commenting forum
Join thought-provoking conversations, follow other Independent readers and see their replies