Forever Crazy, Crazy Horse, South Bank, London
But it's a bare-faced cheek to expect naked bottoms and bouncing bosoms to make up for all the dancing clichés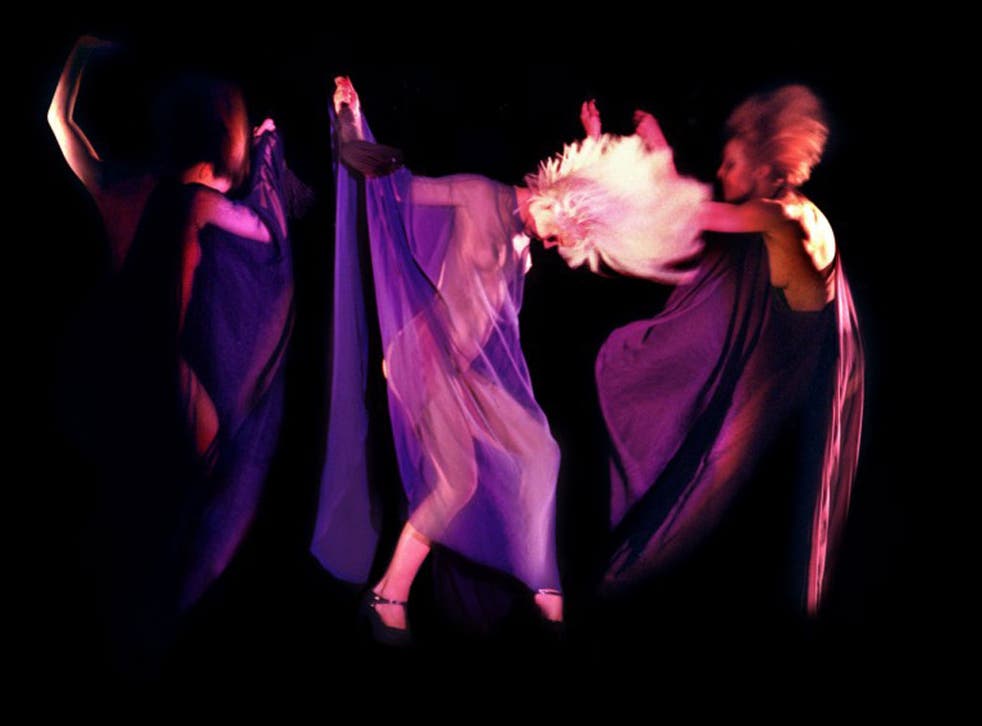 Arriving early at an unfamiliar venue is always a good idea, but half an hour of hanging around before the start of this saucy Parisian show staged in a tent behind the National Theatre is a revelation. Viewed from a fake animal-skin couch in the dimly lit foyer, the clientele on a Thursday-night showing was made up as follows: sensibly dressed couples looking nervous; gaggles of females straight from the office; the odd glamourpuss awaiting a much older man; tattooed lesbian couples ... but no all-male groups or single men. Is this proof that the new burlesque is trading on the pink pound? Or that the traditional punter has lost interest, now that he can see naked women any time at the click of a mouse?
Forever Crazy is a 60th-anniversary compilation from the Crazy Horse cabaret, on Paris's Avenue George V, (whose website, I discover, is blocked by The Independent office's smut filter). To cut to the chase, this isn't "cabaret" as in a spot of piano-bar tinkling and late-night variety. It's naked dancing and little else. The opening number, "God Save Our Bareskin", the opener of every Crazy Horse show since 1989, gives an honest taste of what's in store: a row of 10 identical women clad only in bearskin hats, leather boots, suspender belt and a strip of military buttons. They have identical long legs, identical pert breasts, identical pert bottoms. They line up, salute and goose-step, and when they stamp their feet together (which they do a lot), their breasts jiggle neatly in synch. The choreography is credited to "a lieutenant of the British Army", mysteriously un-named, although "creation" is by Alain Bernardin, the "avant-garde artist and passionate admirer of women" who founded Crazy Horse cabaret in 1951.
The military theme is as original as it gets. From then on you find yourself ticking off the clichés: the straddling-chairs number, the pole-dance number, the tiger-woman in a cage number. Most make a nod to striptease (with rowdy encouragement from the lesbian faction out front). But in truth there can be none of the dramatic tension of a classic disrobing with such an eyeful of nipple and buttock on view for an hour and a half.
Are the girls beautiful? My "platinum ticket" table was practically wedged against the front of the stage and I can affirm that yes, they possess a surface perfection that is startling, allbeit aided by body make-up that gives the skin an all-over Mattel-toy finish. But individuality is obliterated, hairstyle being the only differentiator. If some consider that sexy (and it's undoubtedly kinky in an atomised, android way), then so be it.
For all their titillating poses, the dance numbers are sanitised, too. These women don't make eye contact with each other, let alone touch. Rather, they are geishas, plucked and polished and parcelled up to meet a chic, saleable ideal. Up close, you spot the rubbery rectangular patches they are presumably obliged to stick over their ... but perhaps that's too much information.
By far the best number in the show is an import, as nu-percussionists Suzanne Cleary and Peter Harding, each sporting a ripe black eye, tapdance, drum competitive tattoos and generally beat each other up on a kitchen table. It might be just as X-rated, but it's a relief to be given permission to laugh.
To 24 Dec (0844 409 7735).
Join our new commenting forum
Join thought-provoking conversations, follow other Independent readers and see their replies