Frankenstein, Royal Opera House, ballet review: 'Impressive confidence'
It's the world premiere of Liam Scarlett's new work and the first evening-length ballet he's made for The Royal Ballet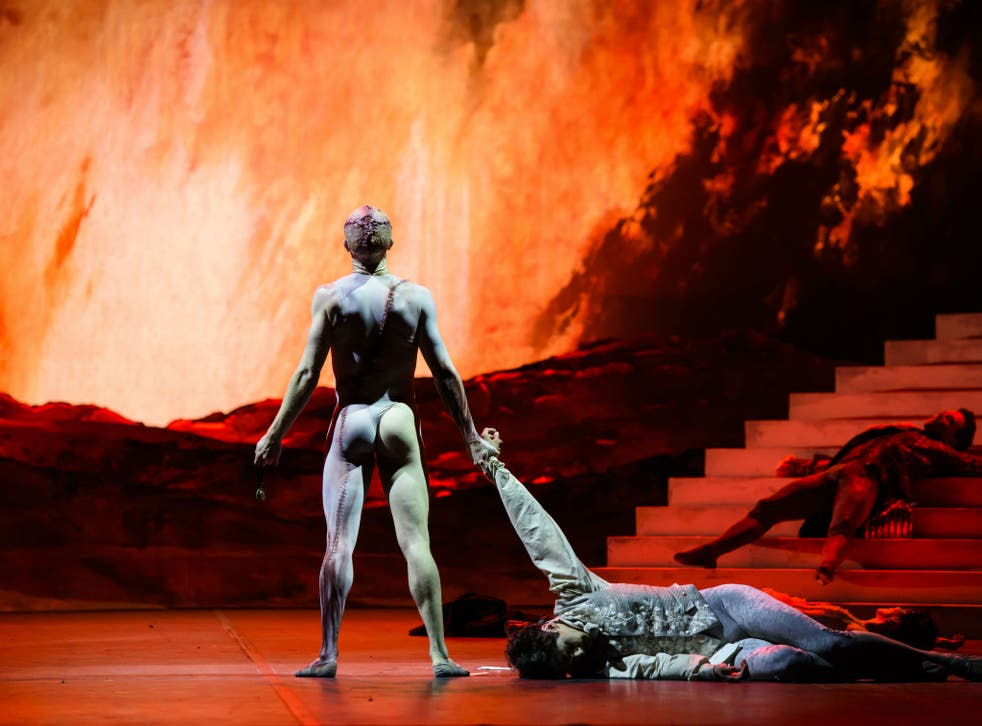 You don't expect Frankenstein to be elegant. Liam Scarlett's new ballet has fluent storytelling, fine design, lots of polish. What's missing is the wonder and heartbreak. It's accomplished rather than visceral.
Scarlett's first evening-length work for The Royal Ballet comes in a season already stuffed with iffy story ballets. It follows Carlos Acosta's dire Carmen and Christopher Wheeldon's disappointing Strapless – not to mention Scarlett's own confusingSweet Violets from 2012. Frankenstein doesn't share their messiness: it's always lucid and well danced.
Scarlett focuses on Federico Bonelli's Victor Frankenstein, carefully setting up his relationships with his family and his fiancée Elizabeth. Tone and vocabulary suggest Manon with anatomy theatre scenes and a Cinderella last act. Lowell Liebermann's commissioned score has a filmic sweep, but lacks theatrical energy. In the first pas de deux for Victor and Elizabeth, the music drifts alongside Scarlett's lyrical choreography, never driving it.
John Macfarlane's designs are spectacular, blending precise naturalistic detail with stylised smears of colour. They frame the drama, but sometimes overshadow it. I want to play with the galvanic machine that awakens Victor's creature, but its lamps and fireworks take up stage time that could have been spent on the characters.
More particularly on the creature, whose violence and vulnerability are sold short. Steven McRae emerges sprawling from the operating table, and almost immediately vanishes into the night. By the time we meet him again, he's in control of his limbs, already learning courtly bows. It robs him of pathos: there's no room for Boris Karloff's tragic weight, or the moment when the Creature marvelled at his first sunrise in Danny Boyle's National Theatre staging. For all McRae's charisma, the creature's motivations remain murky, or left out altogether.
Yet Scarlett also shows a gift for characterisation, helped by a fine cast. Laura Morera's sensitive, intelligent dancing gives moral and emotional depth to Elizabeth. Young Guillem Cabrera Espinach is splendid as Victor's young brother William. This is a substantial role for a child performer, demanding in dance and drama, finely performed. Meaghan Grace Hinkis is touching as the wronged servant girl, Justine.
As a whole, Frankenstein shows impressive confidence. Scarlett is assured in his use of a large cast, and there are beautifully shaped dances. The last act switches from naturalistic storytelling to abstraction, a ballroom scene played out against a stylised, fiery landscape. It just needs to make more of the novel's central theme.
Until 27 May. Box office 020 7304 4000
Buy tickets for Frankenstein with Independent Tickets
Join our new commenting forum
Join thought-provoking conversations, follow other Independent readers and see their replies