Fully Committed, Menier Chocolate Factory, review: A brilliantly funny tour de force
The theatre celebrates its tenth birthday with a revival of its first play to have a West End transfer
Paul Taylor
Thursday 11 September 2014 12:06 Comments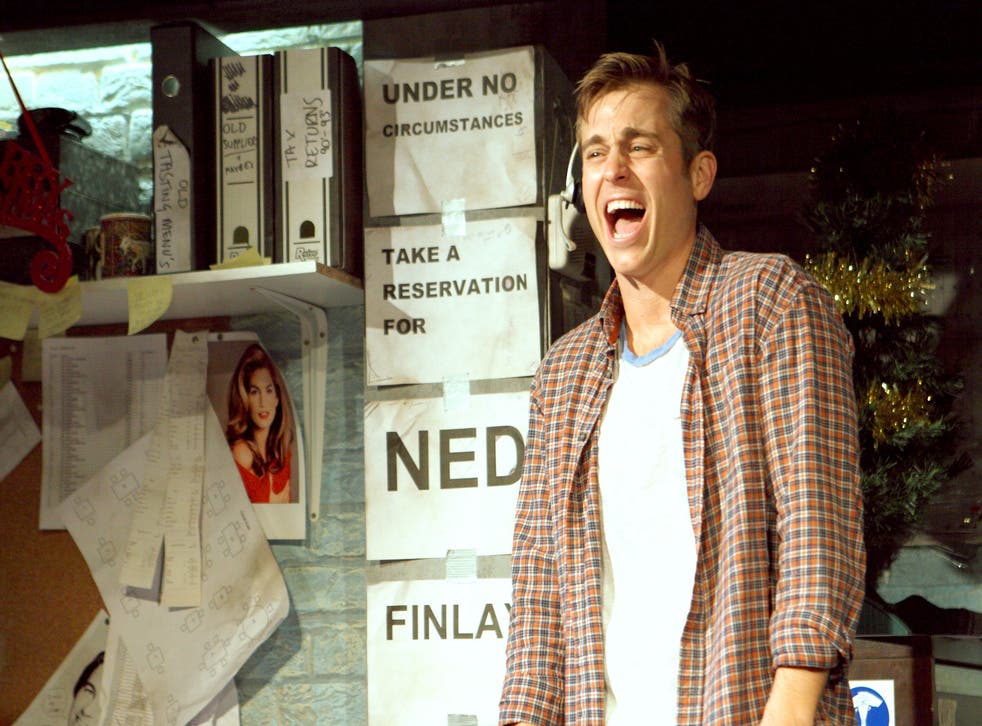 The Menier Chocolate opened for business ten years ago, under the creative partnership of David Babani and Danielle Tarento.
She has gone on to become what one faintly waggish commentator has characterised as "the Sonia Friedman of the off-West End and Fringe" and is currently riding very high indeed with the British premiere of Dogfight.
Babani has become, among other things, God's (ie Stephen Sondheim's) representative on English earth and is soon to open at the Menier a revival of the master's Assassins which, if previous form proves to be a reliable guide, will soon be winging its way to Broadway.
So it's the tenth anniversary of an enterprise that has spawned Big Things in the plural. Only a curmudgeon would grudge the Menier its decision to celebrate the occasion with a deliciously puckish boast: a revival of their first play to get a West End transfer – Becky Mode's hilarious one-man show about the struggling young actor whose day job is answering the red-hot reservations line of a uber-swanky New York restaurant.
Kevin Bishop delivers a brilliantly funny tour de force, like some berserk high precision identity crisis as he does all the voices of the maniacally entitled folk who ring up – from Naomi Campell's coked up Aussie aide to the society dowager who demands, as of natural right, "first slot on the VIP Priority Waiting List".
Mark Setlock directs with the finesse of someone who played the role so well first time round.
Happy Birthday.
To 15 Nov; 020 7378 1713
Register for free to continue reading
Registration is a free and easy way to support our truly independent journalism
By registering, you will also enjoy limited access to Premium articles, exclusive newsletters, commenting, and virtual events with our leading journalists
Already have an account? sign in
Join our new commenting forum
Join thought-provoking conversations, follow other Independent readers and see their replies