Funny Girl, Menier Chocolate Factory, London, review: Sheridan Smith excels in Barbra Streisand's iconic role
Smith looks set to prove unsurpassable in her own right with this radiantly warm and winning take on Fanny Brice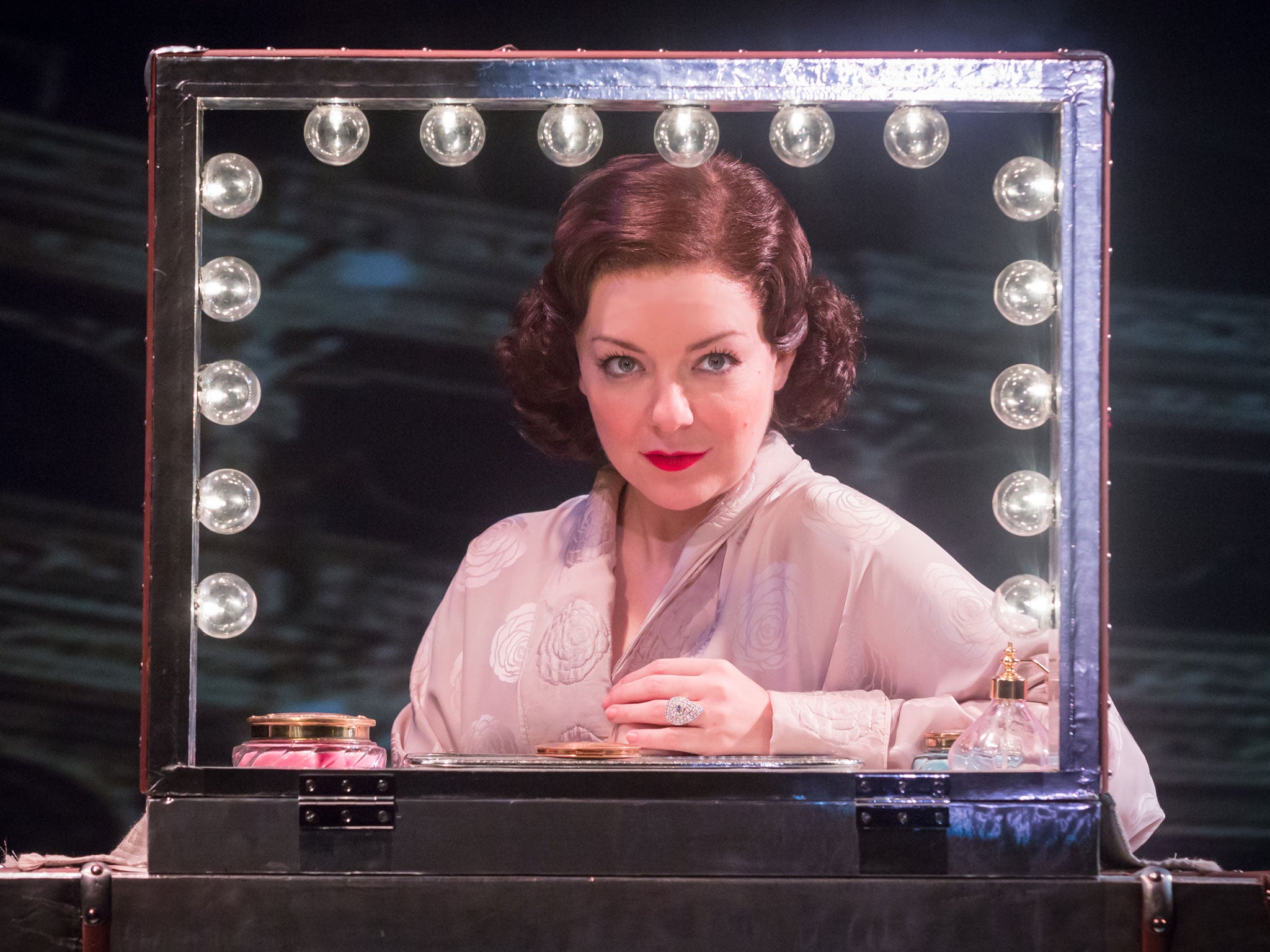 They've always said that Funny Girl couldn't possibly work without Barbra Streisand. They won't be saying that from now on. Streisand remains incomparable in her interpretation of Fanny Brice, the homely, wisecracking Brooklyn girl with the drive to become a Ziegfeld Follies star and the troubled private life. But Sheridan Smith now looks set to prove unsurpassable in her own right with this radiantly warm and winning take on the role in Michael Mayer's exhilarating embrace of a production – the first London revival of the Jule Styne/Bob Merrill musical since Streisand left the run here back in 1966.
A lot of shrewd thinking has gone into this version that now has a revised book by Harvey Fierstein and even the inclusion of a song ("Temporary Arrangement") dropped during the out-of-town tour to Broadway in 1964. You can never entirely erase or disguise the problems inherent in the material. The first act dramatises Fanny's energising assertion of will in rising to the top professionally and in bagging an improbably handsome beau. But when, like the Mounties, our heroine has got her man, the second half of the original feels relatively rudderless. Her theatrical success emasculates Nicky Arnstein, the ruffle-shirted gambler who turns to fraud to escape his dependency on her. But he's too indistinct a character, to make the marital break-down a sufficiently balanced fight.
There's something faintly frightening about the phenomenal talent unleashed by Streisand's Brice. Smith, by contrast, scores with her wonderful approachability and mischievous charm. Her lovely line in sending up any sexiness or self-importance in the Follies' routines or real-life romantic situations feels as much like an overflowing desire to entertain others as the defensive strategy of a girl who fears being laughed at rather than with. And she's intensely human – here eyes suddenly spilling with tears on the reprise of "People" as if the true depth of the lyrics has only just got to her. Or finally lustily egging on Nicky after her alternative patter and witty work with a black feather fan has sabotaged his cliched idea of a seduction scene in "You Are Woman".
Darius Campbell is admirably persuasive, giving a recognisable life to the dashing spouse, if about five feet taller than Smith. He's given more to work with – especially in the sequence where Fanny's song "Who Are You Now?" is turned in a hauntingly pensive alone-together duet. But it's still not enough. Mayer's juicy, expertly judged production fizzes and crashes round the central couple, with Marilyn Cutts superb as Fanny's laconically undeceived mother, who forms a very funny triumvirate of card-playing Jewish matrons with Gay Soper and Valda Aviks. The nifty comedy of Lynne Page's excellent dance routines (the pregnant bride number; Fanny as the Jewish private from Rockaway routine) play amiably droll games with this intimate 150 seater space.
If the leading lady could bring out a bit more the abrasive, self-involved side of Fanny, our cup would runneth over. The transfer to the Savoy is a fast-selling fait accompli. Broadway after that? Surely audiences anywhere would want the sun to shine on Sheridan's Parade.
Menier Chocolate Factory, to March 5, 020 7378 1713; Savoy Theatre, April 9 – July 2, 2016, 0844 871 7687
Join our commenting forum
Join thought-provoking conversations, follow other Independent readers and see their replies