Ghosts, Octagon Theatre, Bolton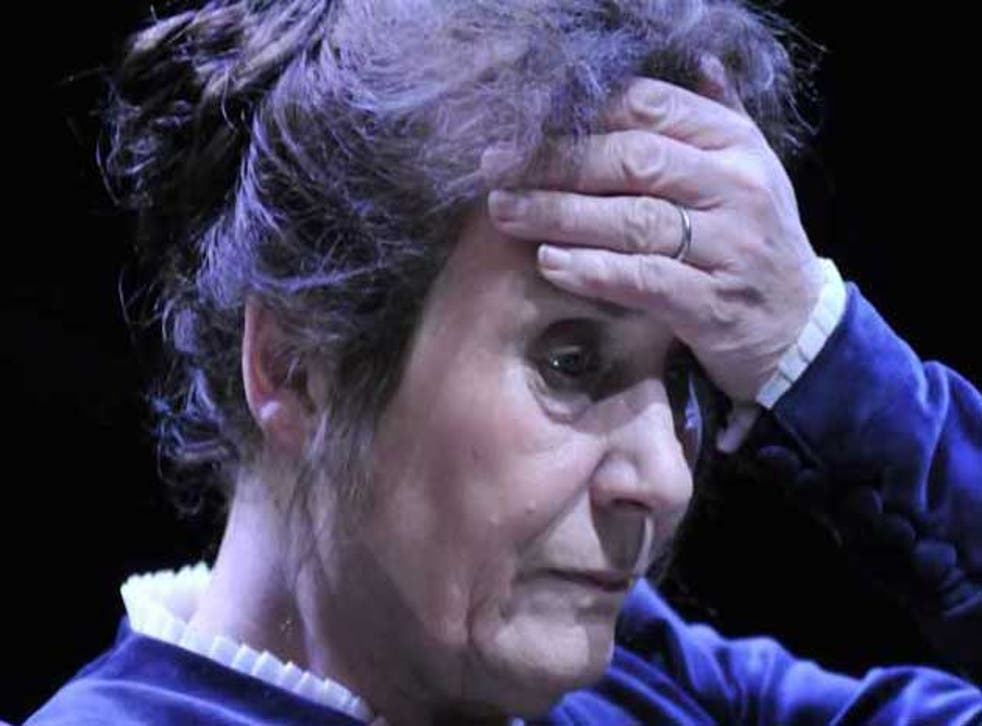 For his second production at Bolton Octagon, David Thacker has returned to Ghosts, Ibsen's scathing commentary on 19th-century morality. His earlier production, in the 1980s, starring Vanessa Redgrave and Tom Wilkinson, won an Olivier. This latest revival – sometimes fascinatingly watchable yet also frustratingly mediocre – is unlikely to win it many new admirers, far less awards.
Thacker's decision to transplant the Scandinavian gloom of Ghosts to Lancashire is a mistake. Ghosts may contain many provincialisms and a couple of characters whose words can be plausibly rendered in a Lancashire dialect but the story of venereal disease as a metaphor for social and moral decay doesn't need a local slant to make it relevant. Without changing the names of the Norwegian characters, the fjord-free setting seems little more than a gimmick.
As the five characters move towards the ugly truth – that the sins of Captain Alving have been visited upon his son, the congenitally syphilitic Oswald, and that the maid, Regina, is actually a product of the family to which she dreams of belonging – Thacker's production is fortunate in one respect. It maintains its grip largely because of Margot Leicester's compelling portrayal of Mrs Alving.
Leicester's accomplished navigation of a journey from busy widow – intent on honouring the late husband she so despised – to distraught mother is beautifully modulated towards a somewhat melodramatic climax. Here is a character – whom Ibsen described as what Nora might have become had she never left the doll's house – preoccupied with ghosts from the past, who wears her indomitable spirit lightly. As a pallid Pastor Manders, however, George Irving seems unconvinced of his words, far less of the spiritual adviser's moral rectitude. Too often tossing away his lines, Irving's depiction of the Pastor's denunciation of modern life lacks conviction.
Oscar Pearce's nervily bright Oswald generates an intensity clouded with apprehension and fear as the darkness of his illness takes its awful hold while, as Regina, Vanessa Kirkby convincingly swaps ambition for righteous indignation. Patrick Connellan's set conveys the stultifying atmosphere of Mrs Alving's isolation, the transparent floor suggesting the fragile surface and shadowy depths of a family life built on secrets and lies.
To 21 November (01204 520661)
Register for free to continue reading
Registration is a free and easy way to support our truly independent journalism
By registering, you will also enjoy limited access to Premium articles, exclusive newsletters, commenting, and virtual events with our leading journalists
Already have an account? sign in
Register for free to continue reading
Registration is a free and easy way to support our truly independent journalism
By registering, you will also enjoy limited access to Premium articles, exclusive newsletters, commenting, and virtual events with our leading journalists
Already have an account? sign in
Join our new commenting forum
Join thought-provoking conversations, follow other Independent readers and see their replies