Hard to Be Soft: A Belfast Prayer, Edinburgh Fringe review: somewhere between Beyoncé and a Maori Haka
Oona Doherty's dance production is a powerful reflection of class and community
Dave Pollock
Saturday 24 August 2019 12:35 Comments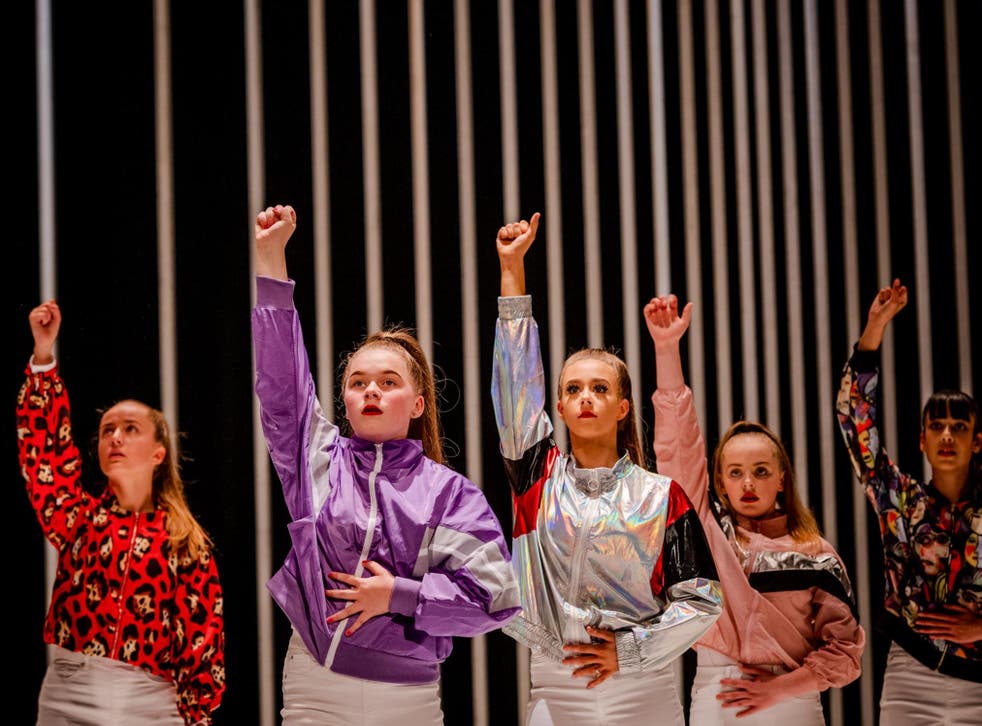 Questions of class and accessibility pervade discussions around the elite arts, and these inevitably reach a point of concentration at the Edinburgh International Festival. In terms of its subject matter, this new dance piece by Prime Cut Productions and Belfast-based choreographer and dancer Oona Doherty is a powerful antidote, taking as its inspiration the working class communities of the post-Troubles city.
"If you're in a shithole but you look fuckin' amazing, there's something empowering about that," says the voiceover that introduces the largest-scale and arguably most impressive sequence here. "They're superstars… (in this) little bubble that has tragedy in the walls… for putting their armour on and getting on with the day." The unnamed female voice introduces a formation of teenage girls and young women in bright white jeans and dazzling tracksuit tops, whose dance resembles something between Beyoncé's 'Formation' and a Maori Haka.
Every single one of the Edinburgh Fringe's 'funniest joke' winners

Show all 12
If there is fierce empowerment in their moves, there is tenderness in the dance between two older, beer-barrel-stomached males who encircle each other as thick, masculine Northern Irish accents discuss the old enmities and new realities of the city in the ether around them, about what is left for their children to pick up and take into the future. The men, in just jeans and with shirts off, physically grapple in motions which might be a passionate embrace or a physical wrestle for supremacy.
Doherty's world is dark and sparsely-lit (by Ciaran Bagnell), where young men in the scarves of opposing teams prowl and bars for the backdrop. The choreographer herself, in unassuming sweat pants and hoodie, bookends the performance over a dense, quasi-electronic soundtrack from David Holmes, which is equal parts menace and evocation of the modern cityscape; her motions are tense yet nimble, as though she might be able to spring herself free of council estate ennui. When the lights go up, we feel as though we are returning from the place and communal mindset in which this work was created.
At the Royal Lyceum, Edinburgh, until Saturday 24th August. www.eif.co.uk
Register for free to continue reading
Registration is a free and easy way to support our truly independent journalism
By registering, you will also enjoy limited access to Premium articles, exclusive newsletters, commenting, and virtual events with our leading journalists
Already have an account? sign in
Join our new commenting forum
Join thought-provoking conversations, follow other Independent readers and see their replies