Hofesh Shechter Company, Grand Finale, Sadler's Wells, London, review: A highly polished show
From the creator of the modern classic 'Political Mother', 10 zombified dancers perform to Shechter's own electronic music 
Zo Anderson
Tuesday 19 September 2017 11:40 Comments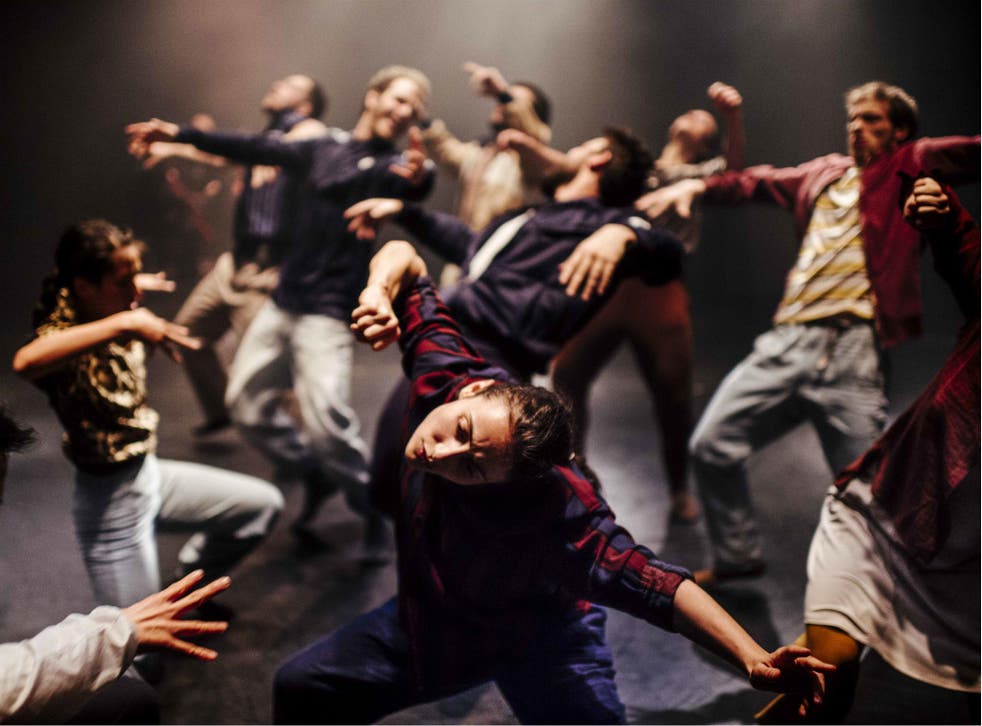 Hofesh Shechter Company's Grand Finale is skilled, often beautiful, and remote. It brings together many of this choreographer's trademarks – the smoky lighting, the loose-limbed movement, the layered beats – with an odd sense of distance. Where Shechter works such as Political Mother seemed to have a fierce need to communicate, this one is elegant but much less hands-on.
Based in the UK, Shechter is in demand across the world: Grand Finale comes to London as part of an international tour. There's a political edge to his distinctive style. The grounded, unison moves suggest different kinds of group identity, from an army to a tribe, underlined by brown or khaki-toned costumes and Shechter's own electronic music.
Those qualities are there in Grand Finale, but softened. The music is quieter, the action less urgent. The stage is also haunted by a group of six musicians in evening dress. Like ghosts from an older era, they overlap Shechter's music and dance. The golden spotlights of Tom Visser's lighting design will pick them out for a moment, then plunge them into darkness. The sliding panels of Tom Scutt's set conceal or reveal them, letting them melt away or rematerialise elsewhere.
The 10 dancers shuffle and glide. Holding a position on one leg, they all pulse at once, as if a thump of the score sends a current through them. Some carry limp partners around, simply dragging them or adding spins to match the band's lilting waltz. In another sequence, they dance open-mouthed, as if in a permanent silent scream. They look zombified rather than distressed, going blankly through these steps, this onstage world. Soap bubbles fall from above as the "Merry Widow" waltz plays.
One dancer is left collapsed on a chair, holding a sign saying "Interval". When the show starts again, his sign has changed to read "karma"; he, the sign and the chair are sucked back under the curtain.
Particularly in the second half, the show seems to invoke 20th-century disasters. The band play waltzes and bursts of folk music, chosen in collaboration with Nell Catchpole and Yaron Engler. The dancers huddle between the moving walls, suggesting tight-knit, confined communities, dancing together or watching one couple kiss.
Even so, the sense of detachment remains. Grand Finale is highly polished. Dancers, set and light carve shapes in space; scenes come and go with fluent ease. Yet it all seems far away.
Register for free to continue reading
Registration is a free and easy way to support our truly independent journalism
By registering, you will also enjoy limited access to Premium articles, exclusive newsletters, commenting, and virtual events with our leading journalists
Already have an account? sign in
Join our new commenting forum
Join thought-provoking conversations, follow other Independent readers and see their replies