JB Shorts, 53two, Manchester, review: An absolute hoot as festival of short plays goes from strength to strength
Twice a year JB Shorts in Manchester presents six new 15-minute plays by top TV writers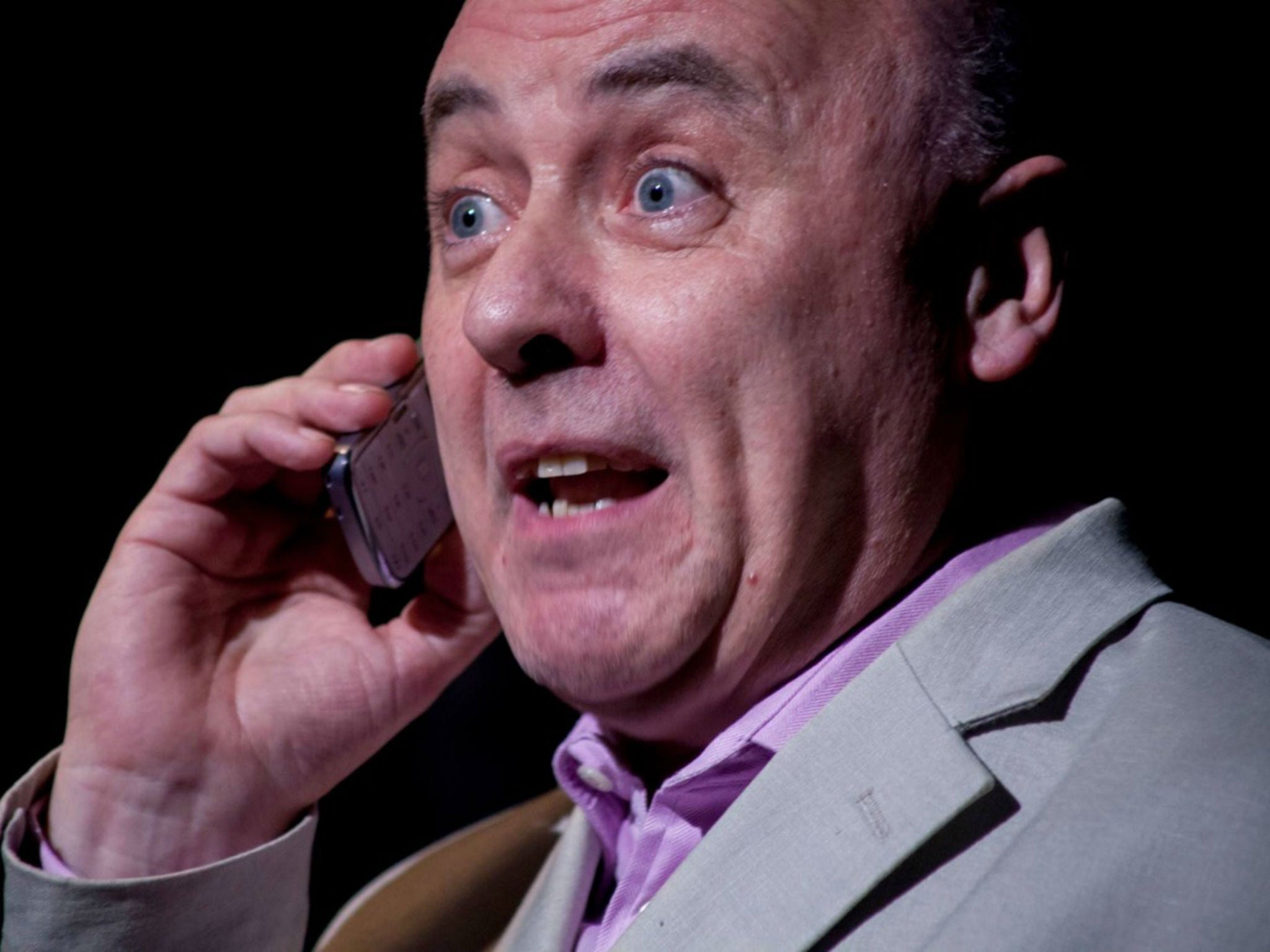 Suppose a nation were a person, and was subject to psychiatric analysis. Suppose a memory took flesh and appeared in conversation with us. Suppose, on a blind date, a couple were each accompanied by their alter ego, shouting advice and shrieking when it was not taken.
JB Shorts is now something of an institution on the Manchester theatre scene. Twice a year it presents six new 15-minute plays, each written by a different playwright whose day job is working in television. What the format offers is a chance for writers normally preoccupied with Emmerdale, Holby City, EastEnders, Hollyoaks and Casualty to exercise a different set of creative muscles. They leave behind the naturalism of TV soap for a world of more imaginative dimensions.
The nation which is a person is the United States. In the playlet Living the Dream by father-and-daughter duo James and Aileen Quinn, America in the Trump era finally collapses psychologically. Adam Jowett plays Uncle Sam with persuasive rhetorical verve while Sandra Cole is nicely sardonic as the black nurse charged with his care.
The memory incarnated on stage is presented to a man who is about to go on Desert Island Discs to promote his celebrated new book, which turns out to be a dredging of his soul over the suicide of his child. In Pretty Pimpin' James Quinn, co-author of the first play, gives an assured and touching performance as the father, with Victoria Scowcroft (Coronation Street, Emmerdale) as his agent.
The blind date in Inside Voices is a clever piece of drama, albeit somewhat under-rehearsed, in which every character – boy, girl and waitress – is played by two actors. Writer Nick Ahad offers unexpected laughs and some perceptive insights.
This mini festival offers the chance for some fine performances. On a par with Adam Jowett and Sadra Cole is Amy Drake who is frenetically funny in Ian Kerhsaw's Keep Breathing as the garrulous fitness instructor whose life is quietly falling apart beneath her non-stop patter.
And, the night I attended, there was a very funny performance from James Quinn, standing in for an ill colleague, in the concluding piece by Dave Simpson and Diane Whitley, Pot Plant, in which the home of an elderly couple is busted by the Greater Manchester Drugs Squad when it turns out they have been not just growing marijuana to ease his Parkinson's and her arthritis, but also supplying the drug to half the elderly population of the city to counter a variety of aged ailments. A hoot.
JB Shorts goes from strength to strength.
Join our commenting forum
Join thought-provoking conversations, follow other Independent readers and see their replies