Kaash, Akram Khan Company, Sadler's Wells, review: Elemental and logical in the same breath
Khan and his collaborators were inspired by both Hindu mythology and theoretical physics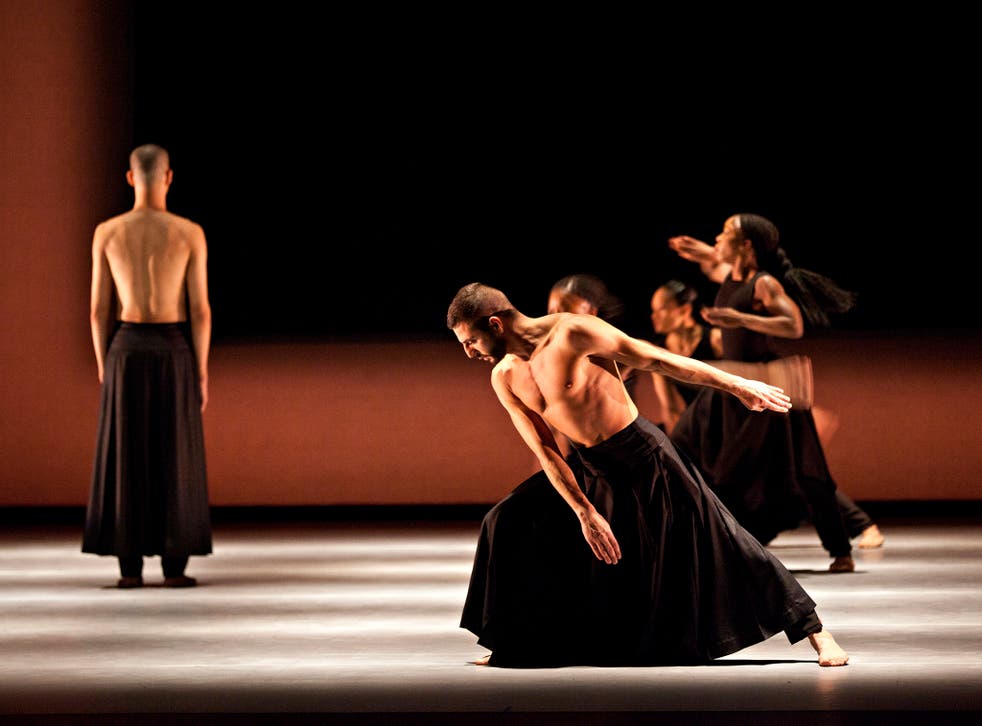 When Akram Khan created Kaash, in 2002, he was a young choreographer still making his name. This superb revival shows that he was already a mature artist, assured and glinting with ambition.
It's a beautifully lucid work, five dancers on a bare stage. Anish Kapoor's backdrop, a hazy black rectangle, recalls a Mark Rothko painting. Nitin Sawhney's commissioned score layers driving beats and the patter syllables of Indian classical dance, while Khan's choreography draws on both his contemporary and his classical kathak training.
One man stands with his back to the audience, a still point. Other dancers move in lines and patterns around him, drawing him into the design. If the geometry is good, the individual dances are thrilling. Ripples of movement curl through the dancers' bodies. The curve of a wrist travels down the arm, bucks through the torso and shivers in the feet. Dancers twist to the floor and back to their feet in a blink.
Khan and his collaborators were inspired by both Hindu mythology and theoretical physics. The themes aren't spelled out, but they're there in Kaash's intense discipline, the way its ordered universe includes a scene of roaring chaos. It's elemental and logical in the same breath.
Until 5 March. Box office 020 7863 8000. Touring until 16 April, dates from www.akramkhancompany.net
Join our new commenting forum
Join thought-provoking conversations, follow other Independent readers and see their replies