Letters Live, Freemason's Hall, London, review: 'Here's just the right blend of funny, acid, noble, moving, uplifting missives'
Artists and celebrities including Alison Steadman and Sophie Dahl read aloud important letters from history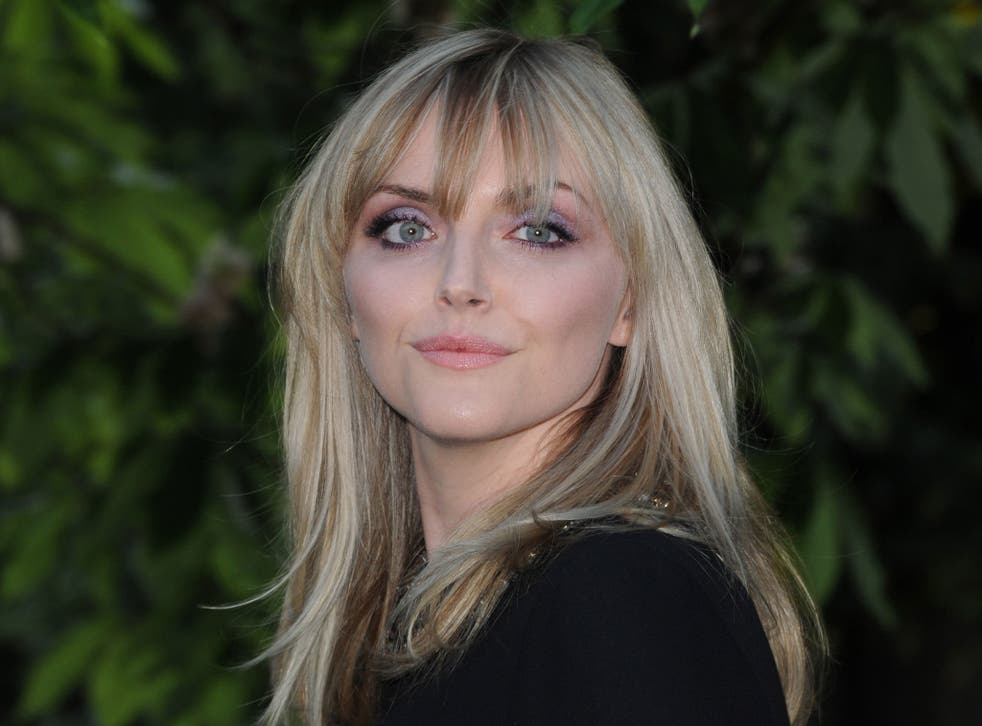 Now in its third year, Letters Live organiser Jamie Byng suggests that the "simple and modest seed of an idea" – to get top actors, artists and celebrities to read aloud significant letters from history – has "grown into a forest". Certainly, the surreally grand venue of the Freemason's Hall couldn't be more densely packed: the concept has obviously taken root in people's hearts.
It may be winning in its simplicity, but Letters Live is also carefully constructed: here's just the right blend of funny, acid, noble, moving, uplifting missives, offering rapid switches from Tina Fey taking on internet trolls to a 9/11 widow pleading with George W Bush not use her husband's death to justify war. You go with it, laughing one minute and welling up the next, the running order just about staying well-paced rather than emotionally manipulative. The letters are, however, an entirely Western selection, skewing heavily to America; it would be nice to see future events cast a little wider, culturally.
The celebrity line-ups remain secret before the shows; tonight's featured assured, beautifully timed comic readings from Simon Day, Alison Steadman, Amanda Abbington (her Tina Fey is spot-on) and Gary Kemp; while Sophie Dahl and Colin Salmon – who gets to read as both Barack Obama and James Baldwin – shoulder more hefty, emotionally wringing letters.
Jamie Cullum provides music – his version of Fats Waller's "I'm going to sit right down and write myself a letter" is equal parts suave and sprightly; his "Blackbird" horribly overwrought – but the show is really stolen by Noel Fielding. Riffing on the absurdity of him reading letters of note given his dyslexia, and getting the crowd eating out of his hand with ad-libbed comic material, there's a stand-up, stand out humour to his turns, whether that's a letter from Spike Milligan inviting George Harrison to his funeral or Lucian Freud's deliciously rude declining of an interview request.
And much of the show is very funny: an absurd series of Star Trek memos about the correct names for Spock's Vulcan relatives ("Spunk, Spank, Spink, Spenk") has the room howling, as does a tremendously petty and pissy series of notes from the chief executive of Tiger Oil to his employees.
But there's a serious purpose to Letters Live too: to raise money for charities, including Help Refugees, and the letter selection unsurprisingly reflects that. Dahl reads her own epistle to two Syrian teenage boys, whom she met at the Calais jungle and was later reunited with in London. It's a powerful litany of apologies for both what they've been through to get here, and for the UK's maddening reluctance to help.
Even more tear-jerkingly, in each half of the show a bold, brave child gets up: six-year-old Nathaniel Byng reads a letter to Obama offering to share his house and toys with a Syrian refugee – adorable and utterly heart-melting; while in the second half, 10-year-old Sky Quinn confidently reads his own letter to Theresa May asking for compassion towards the children of Calais.
Letters, Jamie Byng suggests, suspend time – and when we read them, we can time travel. It's a smart observation, and Letters Live frequently does transport us. But it's often the letters that speak most strongly to our present moment that prove the most powerful of all.
Register for free to continue reading
Registration is a free and easy way to support our truly independent journalism
By registering, you will also enjoy limited access to Premium articles, exclusive newsletters, commenting, and virtual events with our leading journalists
Already have an account? sign in
Register for free to continue reading
Registration is a free and easy way to support our truly independent journalism
By registering, you will also enjoy limited access to Premium articles, exclusive newsletters, commenting, and virtual events with our leading journalists
Already have an account? sign in
Join our new commenting forum
Join thought-provoking conversations, follow other Independent readers and see their replies