Little Eyolf, Almeida Theatre, review: Acting, design and gradation of mood are all masterly
Richard Eyre directs and adapts this revival with a quietly shattering insight into its terrifying depths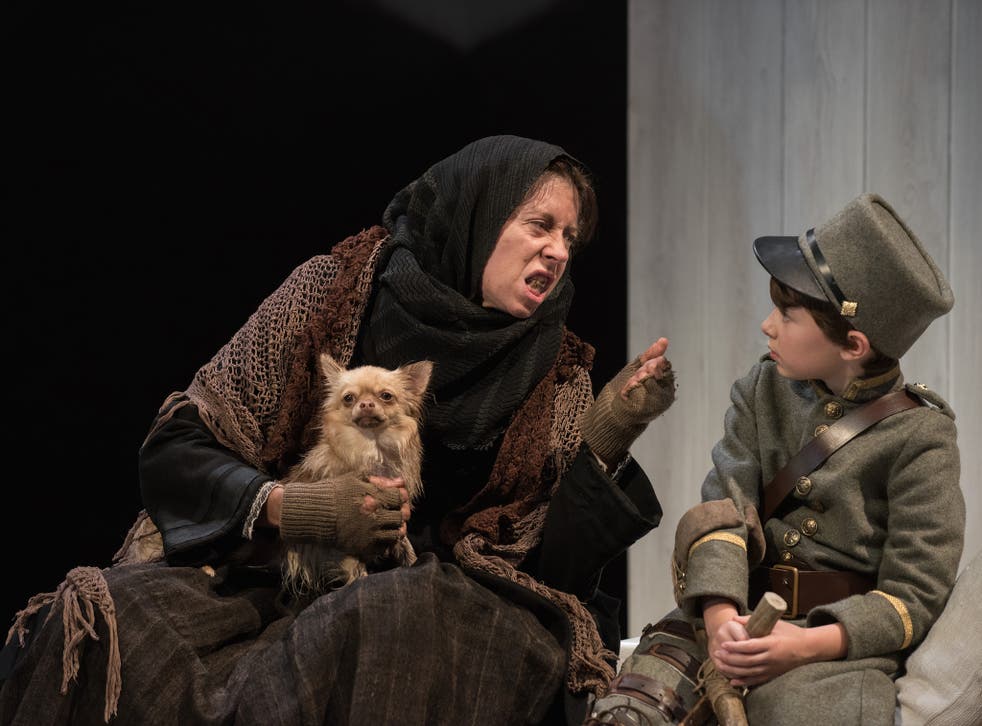 "If you are afraid of loneliness, don't get married," opined Ibsen. In Little Eyolf, one of his less-performed plays, he performed open-heart surgery on the proposition with an intensity that leaves you trembling. Richard Eyre directs and adapts this streamlined 80-minute revival with a quietly shattering insight into its terrifying depths.
George and Martha, in Who's Afraid of Virginia Woolf, have invented a phantom child whom they use as a football in the bloodsport of their marital spats. In the Ibsen, it's Eyolf, an actual little boy (performing with radiant vulnerability by Tom Hibberd on press night) who is the bone of brutal, fractious contention. Crippled in an accident sustained while his parents were making love, he's lured to his death-by-drowning by a rat woman who may be the telepathic agent of his mother's churning filicidal desire.
Acting, design, gradation of mood; all are masterly. Lydia Leonard is stunning as Rita; at first hard, scornful, sizzling with sexual frustration and lashing out with resentment at having been marginalised by Eyolf for the attentions of her husband, precisely played by Jolyon Coy as the kind of father who outsources his wilted hopes on his children. Then, as the anaesthetic of guilty, mutual recrimination wear off, there's a weary adjustment of sorts scaled against a night sky that's richly solvent with stars. A benediction from the universe of backdated indifference?.
Register for free to continue reading
Registration is a free and easy way to support our truly independent journalism
By registering, you will also enjoy limited access to Premium articles, exclusive newsletters, commenting, and virtual events with our leading journalists
Already have an account? sign in
Register for free to continue reading
Registration is a free and easy way to support our truly independent journalism
By registering, you will also enjoy limited access to Premium articles, exclusive newsletters, commenting, and virtual events with our leading journalists
Already have an account? sign in
Join our new commenting forum
Join thought-provoking conversations, follow other Independent readers and see their replies