Matthew Bourne's The Red Shoes review, Sadler's Wells: A gorgeous swirl of storytelling and style
Adam Cooper brings real weight to the role of Lermontov in this dance revival
Friday 13 December 2019 12:22 Comments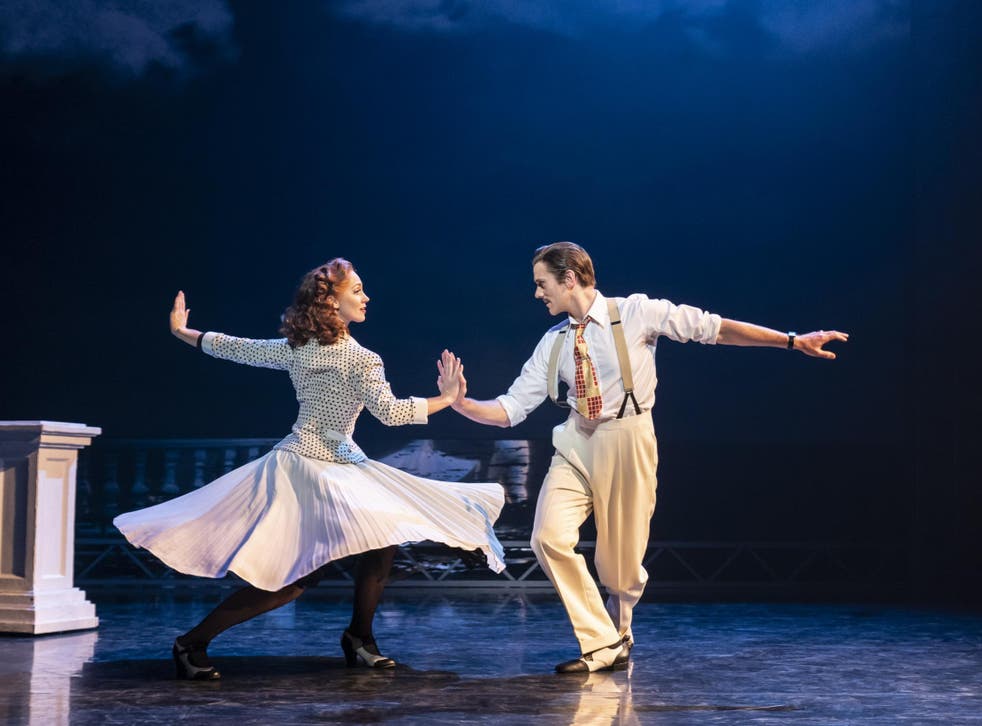 Matthew Bourne's The Red Shoes is a love letter to more than one art form. Based on the 1948 Powell and Pressburger film, Bourne's danced production is a gorgeous swirl of storytelling and style. In its first revival, the show is even sharper than before – and now it has Adam Cooper, original star of Bourne's groundbreaking Swan Lake with male swans, as the impresario Boris Lermontov.
The movie created a generation of ballet-lovers, and was smitten with the possibilities of film as well as dance. Bourne's version adds a passion for theatre to this story of a ballerina torn between the demands of love and art.
There's a proscenium arch at the heart of Lez Brotherston's brilliant set, framing the performers and then turning to frame them again, and again. Within the same scene, we see performance, rehearsal and backstage drama, layers of reality, witty or intense. After the Red Shoes ballet-within-a-ballet, recorded applause blends with the sound of the real live audience clapping. When heroine Vicky Page starts to lose her grip on reality, it's another layer in a production that has already built up a dreamlike intensity.
Cooper brings real weight to the role of Lermontov. In some scenes, this is almost a mime role: he's often a still, stern presence in the theatrical whirl. Cooper's stage presence makes the stillness count, and there's a commanding authority to his gestures.
40 of the greatest plays ever written

Show all 40
Bourne's New Adventures is a contemporary company, but one that has strengthened its classical technique. Ashley Shaw's Vicky Page has a lovely classical line, a poise that shows you why this character is headed for stardom. Shaw shows us both her ambition and her naivety.
As her lover, Dominic North matches her ambition in ardent solos. Their relationship is nicely drawn, from mutual exasperation to growing tenderness.
Their rows take on a sharper edge when Vicky puts the red shoes back on, both dominating and dominated by her own strength.
As in the film, the plot rushes to the finale; it could do more with Vicky's inner life in its final scenes. The Red Shoes ballet is one of the work's slighter scenes, without the vitality of the backstage glimpses.
That backstage world is one of the joys of this production. The Ballet Lermontov is marvellously realised, from the perfect period costuming to the little feuds and romances running through the background. The vivid score, drawn from a range of music by film composer Bernard Hermann, has colour and momentum under conductor Brett Morris.
Register for free to continue reading
Registration is a free and easy way to support our truly independent journalism
By registering, you will also enjoy limited access to Premium articles, exclusive newsletters, commenting, and virtual events with our leading journalists
Already have an account? sign in
Join our new commenting forum
Join thought-provoking conversations, follow other Independent readers and see their replies