Mayerling, Royal Opera House, review: A plunge into glittering darkness
Kenneth MacMillian's 40-year-old show tells the story of Crown Prince Rudolf of Austria, who died in a murder-suicide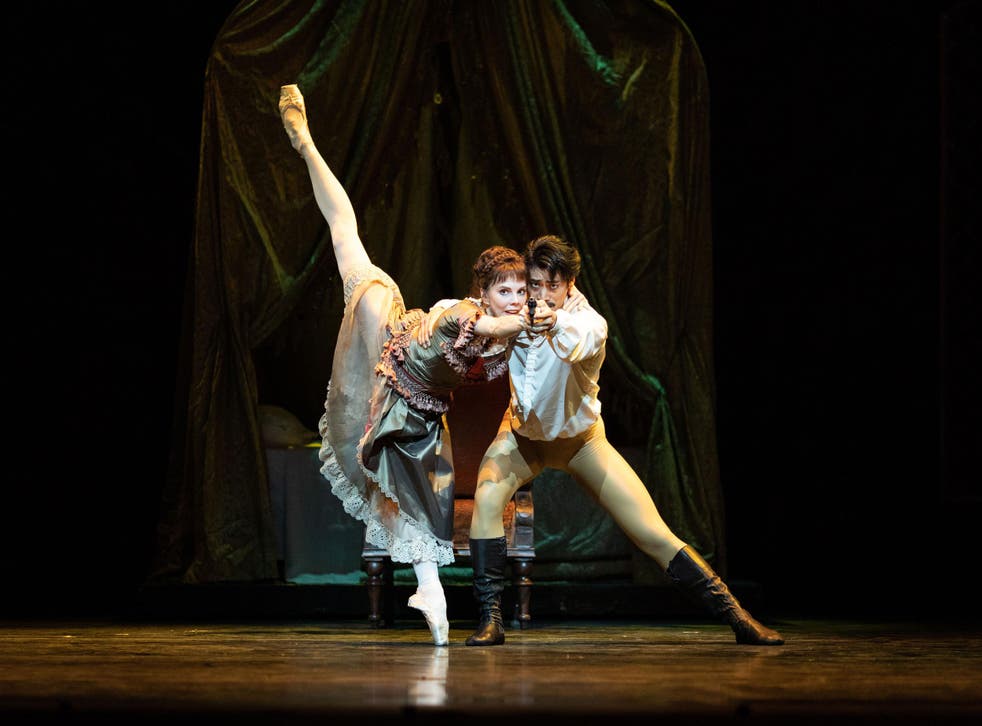 The Royal Ballet season opens with a plunge into glittering darkness. Created for this company 40 years ago, Kenneth MacMillan's Mayerling presents the steep decline of Crown Prince Rudolf of Austria, who died in a murder-suicide with his teenaged mistress, Mary Vetsera. The ballet is a stunning depiction of a repressed, repressive court, of lust and need and madness.
Ryoichi Hirano, stepping in for the injured Edward Watson, is too wholesome for MacMillan's damaged hero, but the company performance is rich and powerful, with a magnificent Mary from Natalia Osipova.
Rudolf is one of the most demanding male roles in ballet, the heart of a long, complex drama. MacMillan traces Rudolf's fall from his marriage to his death, with athletic duets with his wife, his mother and several mistresses. Sometimes the choreographer overloads his ballet, with an intricate plot and too many court politicians with Victorian moustaches. Yet Mayerling is packed with vivid portraits, all-too-believable people making terrible choices.
Hirano has recently taken real strides as a dancer and actor, particularly in another role associated with Watson, Leontes in The Winter's Tale, but he isn't quite ready for Mayerling. He takes on the huge physical demands with assurance, but doesn't show us the explosive cocktail of despair and gun fetishism that brings him to his death.
At this performance, those qualities came from Mary. Osipova makes her a groupie, eager to embody Rudolf's fantasies. She drops a deep curtsey every time they meet, infatuated with both his status and the twisted desires they explore together. Thrilled by the danger, she's even breathlessly excited by the idea of a suicide pact. In the pas de deux, she moves with reckless abandon, flowing into great swoops of seductive movement.
Francesca Hayward is moving as Rudolf's wife Stephanie, terrified but clinging to her dignity and her sense of duty. MacMillan draws her with acute sympathy, but – queasily – he also frames her duet with Rudolf, a scene of assault, as the big first act finale. Hayward's grounded performance keeps the focus on character over sensationalism.
As Marie Larisch, Rudolf's former mistress, Sarah Lamb is a needy manipulator, pulling strings for her ex because he's her only real source of power and authority. As Rudolf's mistress Mitzi, Marianela Nuñez combines bravura dancing with tough pragmatism, while Alexander Campbell is a touching Bratfisch.
Mayerling runs at the Royal Opera House until 30 October. Tickets are available at the box office on 020 7304 4000. The show will be broadcast live to select cinemas on 15 October
Join our new commenting forum
Join thought-provoking conversations, follow other Independent readers and see their replies