Medusa, The Royal Ballet, review: A thoughtful but inconclusive take on the violence of Greek myth
Natalia Osipova, who plays Medusa, is an extraordinary ballerina who combines bold technique with fierce dramatic conviction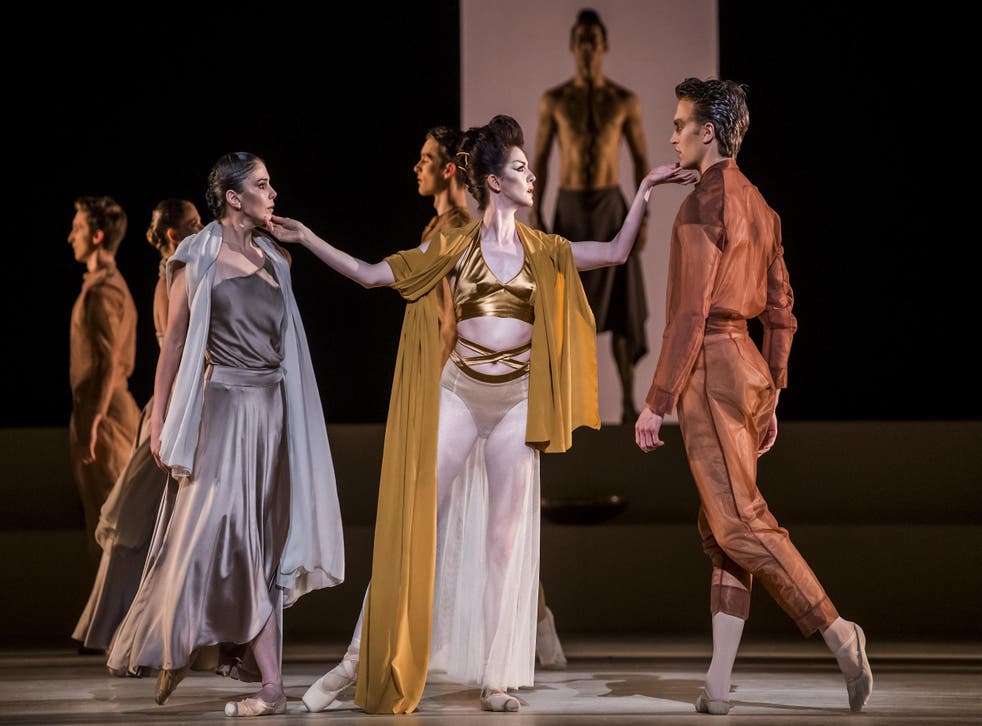 For this triple bill, The Royal Ballet gets in touch with its modern side. Medusa is contemporary choreographer Sidi Larbi Cherkaoui's first work for the company, part of a career that ranges from dance theatre to collaborations with Beyoncé. It's an unexpectedly formal work: taking on the violence of Greek myth, it's both thoughtful and inconclusive.
Cherkaoui wanted to make a role for Natalia Osipova, an extraordinary ballerina who combines bold technique with fierce dramatic conviction. She dances Medusa, who serves in the temple of Athena. When she is raped by Poseidon, god of the sea, Athena can't punish the rapist so she curses the victim, turning her into a snake-haired gorgon. Medusa turns men to stone, until she is killed by Perseus. The music blends an electronic score by Olga Wojciechowska and arias by Henry Purcell, sung live.
There's a lot to unpack, though Medusa feels more conventional than, say, the allusions and explorations of Jasmin Vardimon's recent dance theatre version. I flinch when Cherkaoui says he wanted to create a different kind of role for Osipova, then makes yet another ballet in which the heroine gets raped. But his ballet digs into ideas of injustice as well as violence, and creates both flowing groupings and some memorably strange effects.
The rape is onstage, but not graphic: it emphasises the gods' freedom to do as they please. Ryoichi Hirano's Poseidon curls into a shoulder stand with Osipova balanced on his feet. It's both precarious and fluid, Medusa lifted by the tide.
The best theatre of 2018

Show all 10
Olivia Cowley's inflexible Athena curses Medusa with a scarf, a long stretch of fabric that tangles around their limbs. They're both literally bound by rules they can't break. There's a powerfully creepy moment when the scarf is pulled tight over Medusa's face; her snake frightwig is a letdown by comparison. Olivia Pomp dresses soldiers in chiffons with gauze helmets, a familiar Greek silhouette made soft and fuzzy, while the women's satins have a hard, metallic gleam.
As a gorgon, Osipova moves with stark, scary power, commanding the stage. After she's killed by Matthew Ball's Perseus, she returns in a melancholy solo, as if trying to find sense in her experiences, showing her grief and an embattled kind of resolution.
Medusa is framed by Christopher Wheeldon's Within the Golden Hour, a serene and fluent display piece, and Crystal Pite's monumental Flight Pattern. Responding to the refugee crisis, Pite's massed movements are full of both elemental power and aching humanity.
Join our new commenting forum
Join thought-provoking conversations, follow other Independent readers and see their replies